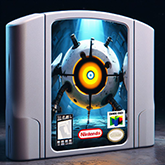 Video games have been with us for a long time, but in the past technology did not allow us to achieve very good results when it comes to visual aspects. Therefore, over the years, many creators decided to re-create the older production, but this time with better graphics and improvements – this is the so-called remake. However, there is the opposite process, namely recreating a newer game on hardware that was released many years before it – in this case we are talking about a demake. This is the fate of the Portal game, which is being developed for the Nintendo 64 console. The project has undergone several significant changes.
The Demake of Portal for the Nintendo 64 is getting closer to completion. Anyone who owns this device can start production now. It has undergone many changes that have significantly influenced its performance.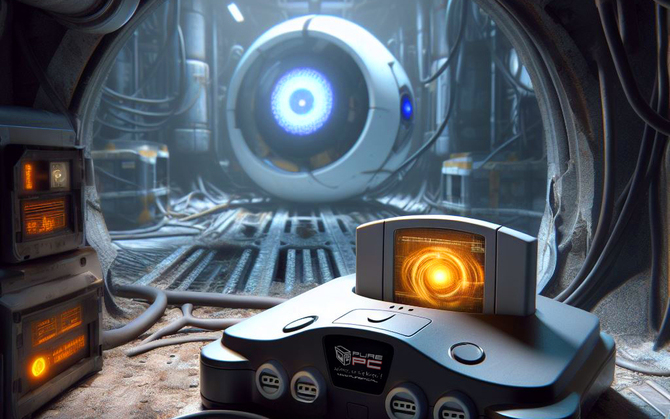 The entire project was started by James Lambert, who presented the first results of his work in early 2022. Production in the early phase was devoid of a large number of elements, and at the same time limited in many respects. The author successively updated the content and increasingly optimized the title. Now he has shared the latest changes that mainly affect the performance aspect of the original Nintendo 64 console. Initially, image rendering was based on objects that were visible to the player. If one was out of view, it simply wasn't rendered, taking the load off the graphics chip. However, this added work for the processor, which had to constantly check what objects were in "line of sight". The creator decided to collect specific objects into groups, and these groups into subsequent ones, which allowed for better performance (Bounding Volume Hierarchy – BVH) – to put it very simply.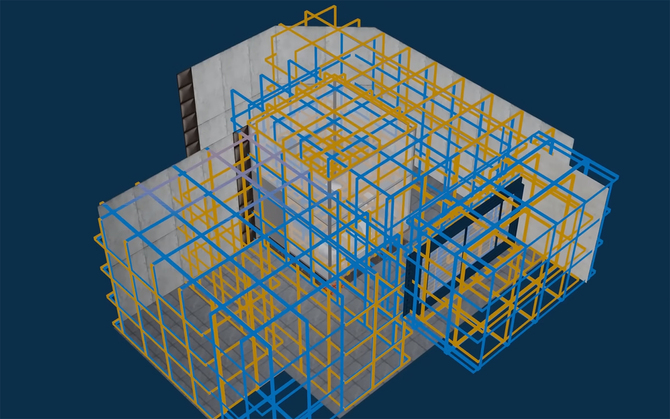 Of course, there were many more changes in the code, because the author focused on those elements that had a visible negative impact on the functioning. Support for the accessory responsible for vibrations in the controller (Rumble Pak) has also been added. In addition, players can count on support for other languages, both in terms of the soundtrack and subtitles. The entire project is available at this address. You will also find there all the information you need to run the game on your Nintendo 64 console. If you don't have it, you can still play this demake using available emulators. The whole thing is worth attention, if only because creating a game from scratch for a console that is over a decade older than the production itself is quite a feat.
Source: YouTube @James Lambert