The Acer Chromebox CXI5 is the first new Chromebox in a while, but it comes with new upgrades and even an optional monitor to make it more exciting.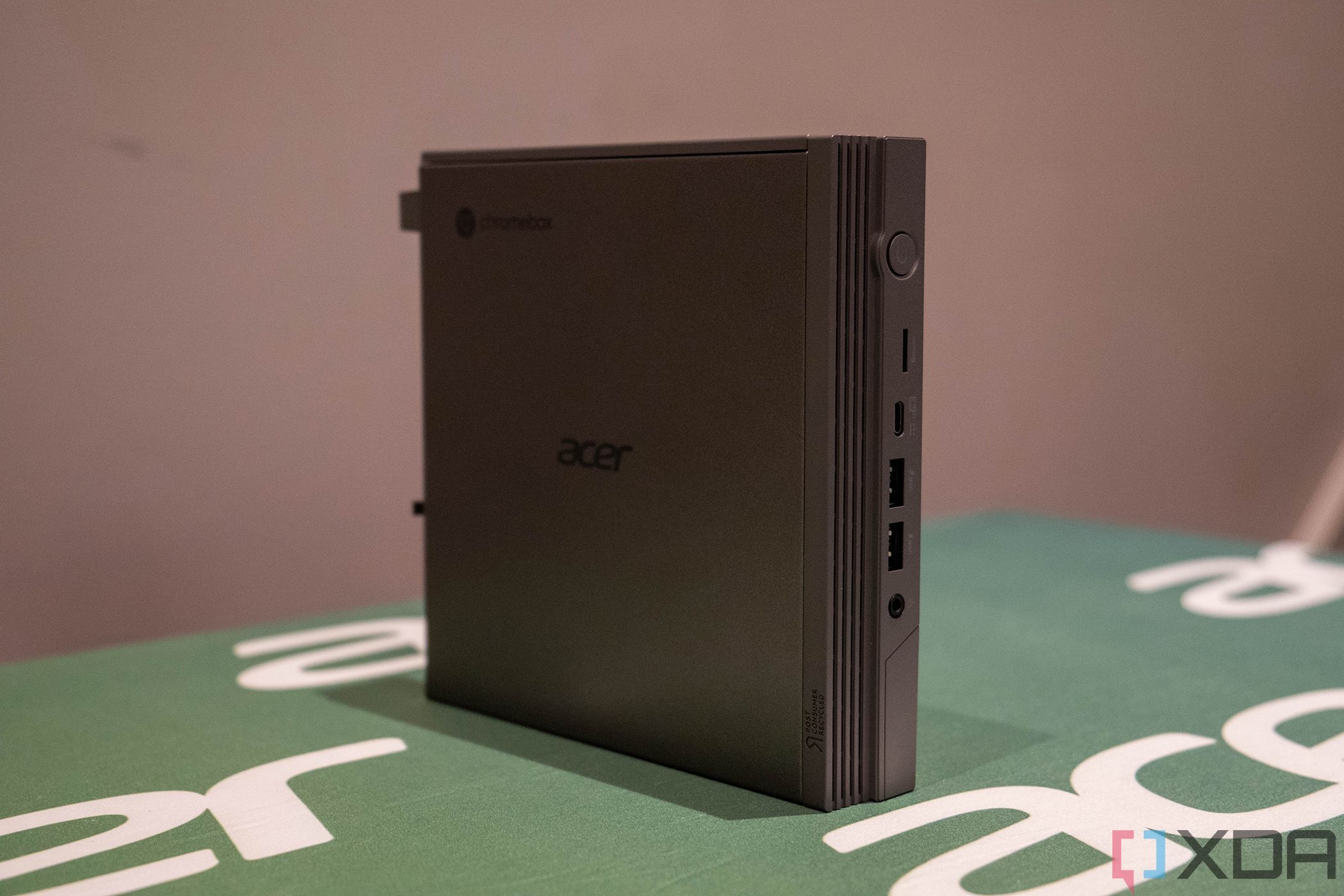 One of the newest Chromebox models you can soon buy in 2023 is the Acer Chromebox CXI5. It isn't out yet, but this is the first Chromebox model in a while from any of the major Chromebook makers. It features a 12th-generation Intel CPU, as well as many ports that make it useful for point-of-sales units or for powering digital signage. In a great design choice, Asus even sells what's called an Add-in-One 24, a modular desktop solution that'll let you slide this Chromebox into the back of a special 24-inch FHD monitor.
So, perhaps you might be planning to replace an older Chromebox with this one, or maybe you might just be wondering how it stands up against a regular Chromebook. Here's everything we know about the upcoming Chromebox so far.
Acer Chromebox CXI5 specs
| | |
| --- | --- |
| Processor | Up to 12th Gen Intel Core i7 processors with Intel vPro |
| Graphics | Intel Iris Xe graphics |
| Optional Add-in-One 24 Display | 24-inch FHD, 1080p resolution, with wide-angle 5MP webcam, dual 4-watt speakers |
| Memory | 16GB RAM |
| Storage | 256GB SSD |
| Ports | 4x USB Type-A ports, 2x USB Type-C (USB4 Gen 3 x 2), dual HDMI 2.1, 2.5G Ethernet. |
Acer Chromebox CXI5: Price, release window, availability
As announced by Acer at CES 2023, the Chromebox CXI5 will launch in Q1 in North America. That isn't a solid launch period, but it basically narrows things down to the first half of this year. As far as pricing goes, you can expect to pay $289.99 with basic specs. Upgrading to faster CPUs and adding more RAM will raise that price. I you want the Add-in-One 24 display, that's another $609.99. Acer already has a product page for the Chromebox CXI5, but it's not yet available for purchase.
What's special and new about the Acer Chromebox CXI5?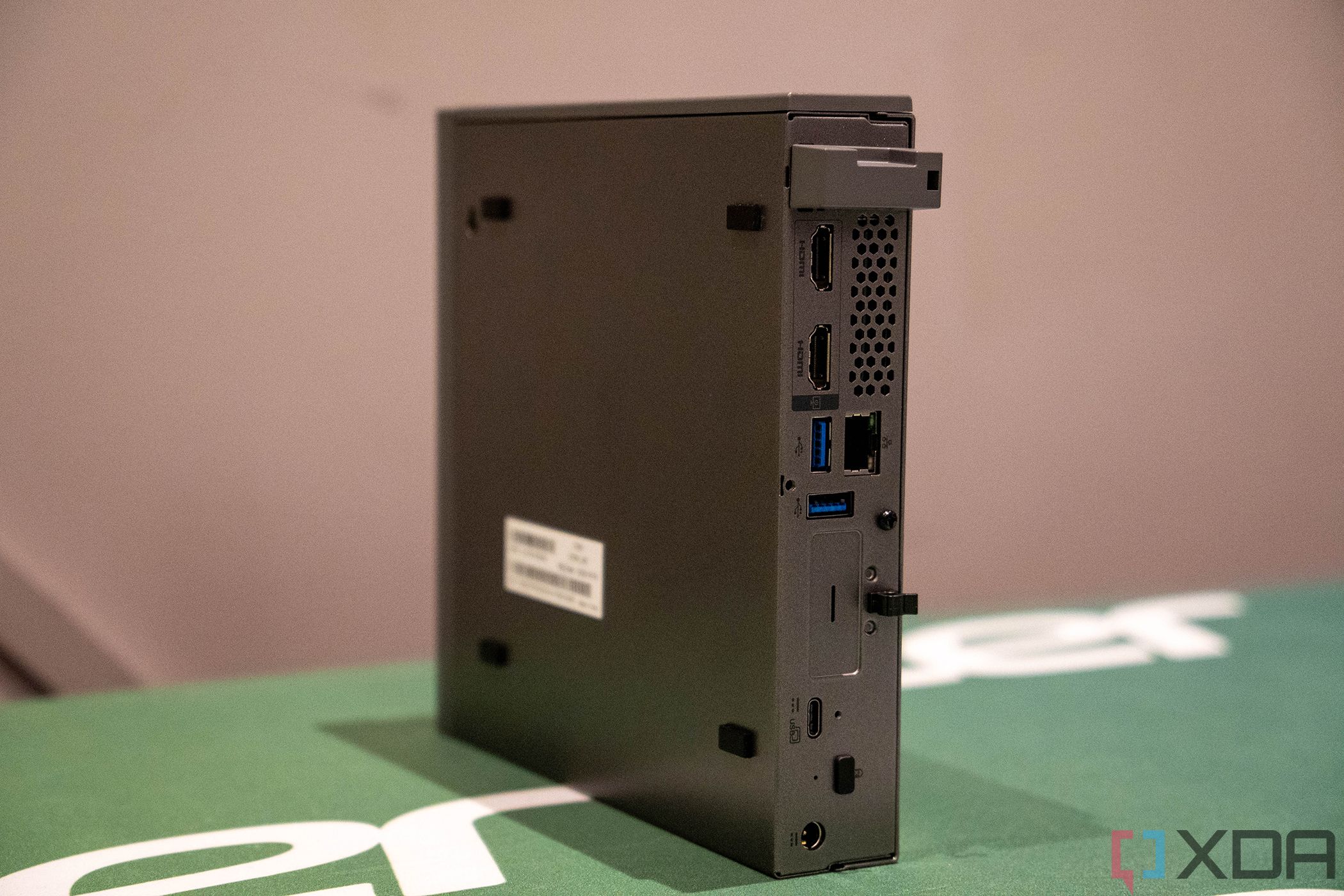 As we mentioned before, the Acer Chromebox CXI5 is special because it's the first new Chromebox to be released in the last few years. It has newer Intel CPUs, a great design, and a ton of ports. The optional Add-in-One 24 monitor also makes it extra useful for setups where space might be limited, like call centers.
12th-generation Intel CPUs
The highlight feature of the Acer Chromebox CXI5 is the CPU powering it. Seeing as though Intel is fresh off the launch of 13th-generation laptop processors, the Acer Chromebox CXI5 sports what we'll now call "last generation" CPUs. You can get up to 12th-generation Intel Core i7 CPUs with vPro. Still, considering other Chromeboxes have 10th-generation or even eighth-generation Intel CPUs, this is a huge deal. You'll be getting a significant performance bump for everyday tasks like web browsing and even using Android apps, thanks to Intel's performance and efficiency cores. Acer quotes you'll get up to a 20% performance boost over previous processor generations.
Modular design
The Acer Chromebox CXI5 also has a modular design that incorporates a lot of ports. You can place it anywhere in an office or at the back of a monitor thanks to the VESA mount kit. Seeing that it has more ports on the front, you'll get a lot of ways to connect accessories without having to use a dongle. There are four USB Type-A ports, two USB Type-C (USB4 Gen 3 x 2), dual HDMI 2.1, and 2.5G Ethernet ports onboard.
Add-in-One 24 monitor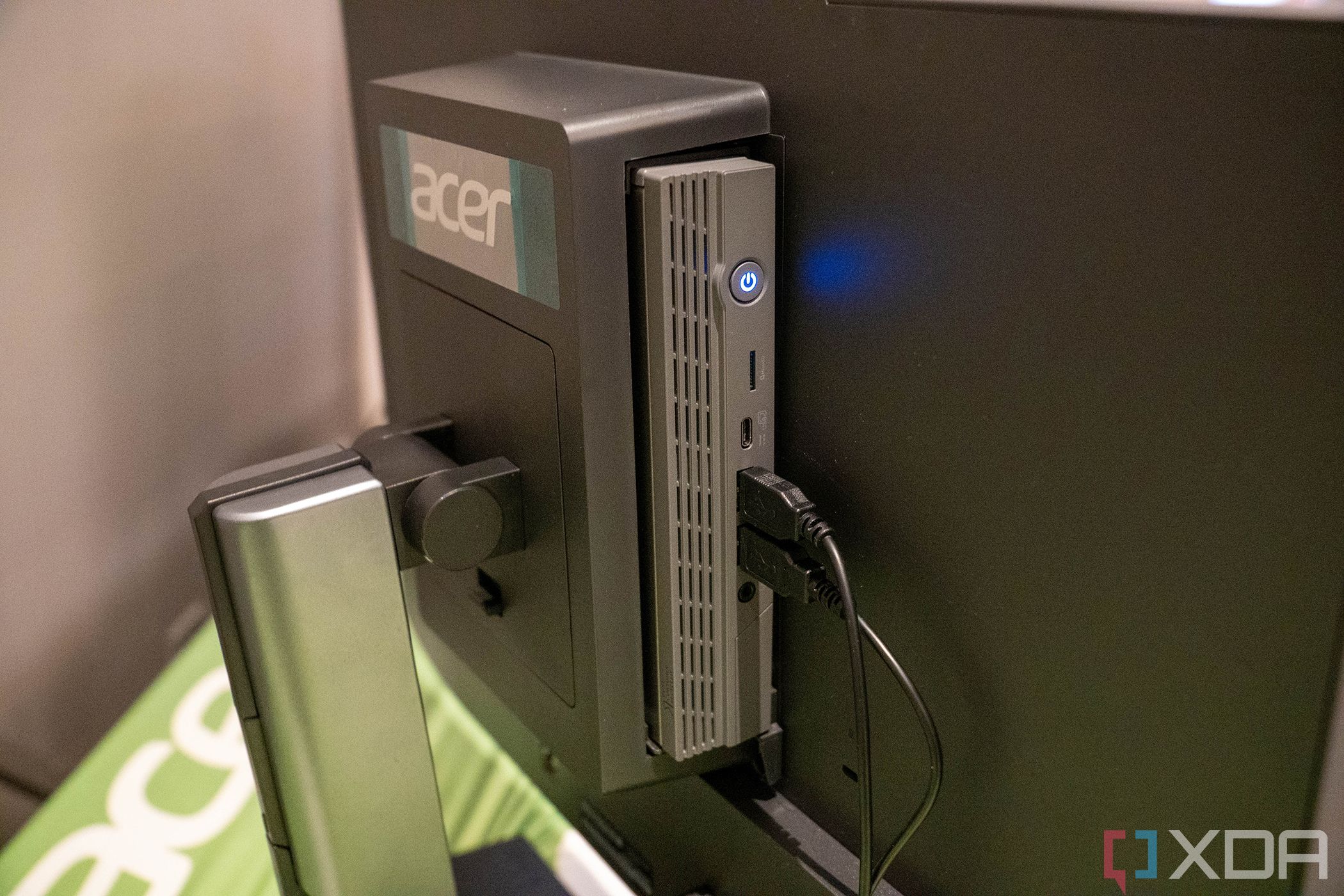 One of the more interesting Acer Chromebox CXI5 features is the Add-in-One 24 monitor, which is pictured at the top of this post. This is a modular monitor where you can place the Chromebox in a housing on the back, and easily replace it if you need to make repairs. The monitor also has a 115-degree 5MP webcam, dual microphones, and dual 4-watt speakers for video conferencing. This makes the Chromebox a great all-in-one solution for office spots where space is limited.
When and where can I buy the Acer Chromebox CXI5?
Though it's not for sale yet, you'll be able to buy the Acer Chromebox CXI5 through Acer.com when it's set to become available around the first half of 2023. Many other retailers like Amazon or Best Buy might also offer the Acer Chromebox CXI5, as has been the case with other Acer products.