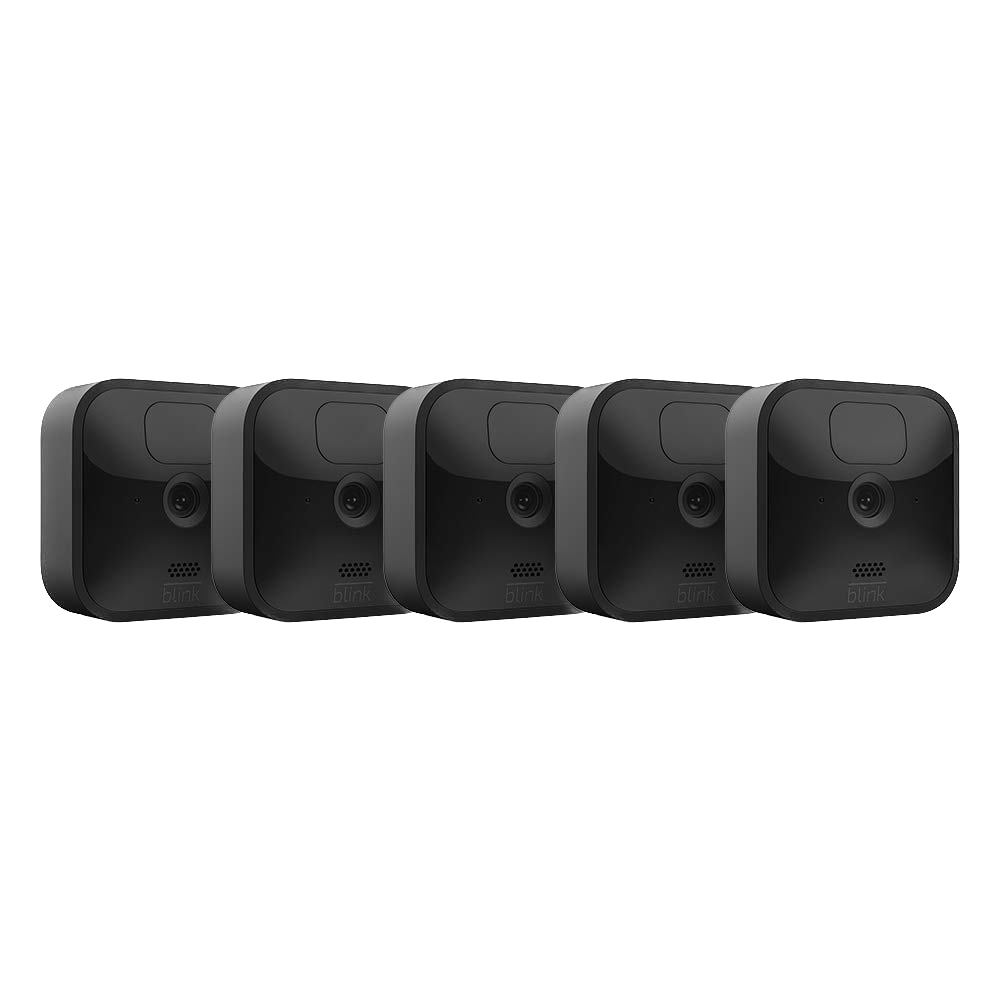 Source: Amazon
Blink Outdoor (3rd Gen) 5 camera system
$159 $380 Save $221
Blink Outdoor (3rd Gen) 5 camera system is wireless and easy to set up. Best of all, it's being discounted by 58% for a limited time.
Security camera setups can cost a fortune, but luckily, setting up these systems has become much easier, with newer cameras packing batteries and wireless video streaming capabilities. Now, you might be skeptical when it comes to the battery life, but the Blink Outdoor camera offers plenty, rated for up to two years with just two AA batteries. Best of all, we've uncovered this phenomenal deal that includes five Blink Outdoor cameras that have now been discounted by 58%, bringing the camera bundle price down to just $159, which is far below its retail price of $380 with this early Prime Day deal.
What's great about the Blink Outdoor camera?
This bundle comes with a set of five Blink Outdoor cameras, and a Blink Sync Module 2, which will act as the hub, giving you easy access to the cameras through your smartphone, tablet, or computer. These cameras are built to withstand the elements and can be installed inside or outside your home. Best of all, as mentioned before, there aren't any wires, you just set them up through the app, and they're ready to go.
As far as features go, you'll get live alerts whenever motion is detected, and you can even communicate through the cameras if needed. Of course, you'll be able to listen to the audio from the camera, but since it features two-way audio, you'll even be able to hold conversations if someone is on the other end. If you happen to own Alexa-enabled devices, you can also use those devices to monitor the cameras.
The Blink Outdoor cameras don't store any information directly on the units themselves, so you can either pay for cloud storage or plug in a USB drive into the Blink Sync Module 2 for free local storage. For the most part, this is a very good deal if you're looking to get a security camera system set up in your home or office that's easy to set up and reliable. And at this price, it's a no-brainer.