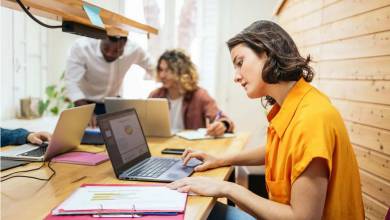 According to the research, the growth of the role of managers is also indicated by the prominence of other preferences.
In addition to a competitive base salary, workplaces offering other monetary benefits are the most attractive, and at the same time, human aspects have also increased in employee preferences – PwC Hungary announced the results of a representative survey of labor market preferences in 2023.
Based on research conducted with the participation of more than 80,000 people, the content of work, respect for privacy, the growth of the role of the team and the leader all show that the working conditions that are primarily influenced by the immediate superior are also important to employees.
While the stability of the workplace was given a particularly important role in the previous year (3rd place), this year employees are less afraid of losing their jobs, focusing instead on factors such as increasing the basic salary or finding a balance between work and private life, they said.
The elements of monetary compensation were further strengthened compared to last year: in addition to the base salary and overtime pay, the bonus (3rd most important) appeared, and for certain segments, the monthly performance wage (for example, the 5th most important aspect for vocational school students). Another PwC research also supports the worldwide trend that employees try to compensate primarily by asking for a salary increase (42 percent), secondly by requesting a promotion (35 percent), and finally by changing employers (28 percent). Those who feel overworked (44 percent), who have difficulty paying their monthly bills (38 percent), and members of Generation Z (35 percent) are more likely to consider leaving the workplace.
In the previous year's survey, due to economic and social shocks (Ukraine war, energy crisis), human factors such as the role of the leader or the team's staying power became secondary. This year's results, on the other hand, show that instead of coping independently, people rely more on each other, including colleagues and superiors, which was even more pronounced in the working age group (6th place), they said.
According to the research, the growth of the role of managers is also indicated by the prominence of other preferences: the content of work (4th place), respect for privacy (5th place), the amount of work that can be done within working hours (7th place) and clear managerial expectations (10 . place) are also the "expectations" expressed towards them, since not only workforce retention, but also recruitment depends on the leader's personality, competencies and style.