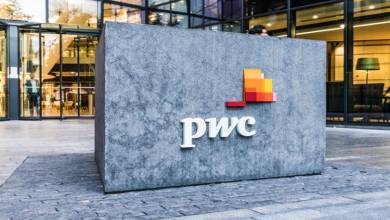 The specialist had previously worked as a manager at the company for 16 years.
Kis Tünde, the former deputy CEO of the National Investment Agency (HIPA), joined PwC Hungary as a director on January 1, 2023. In his new position, he is tasked with managing consulting projects related to major investments, as well as managing complex consulting activities related to the location selection and implementation of service and R&D centers.
After his university studies, the expert with a degree in economics got a job at PwC, where he worked for 16 years as a manager in the field of state aid consulting in Budapest and Munich. He joined HIPA in January 2016, where as the Deputy CEO of Investment Promotion, he played an outstanding role in transforming HIPA's industry structure and strengthening its customer-oriented operations. In recent years, he participated in the negotiation of several large investment projects implemented in Hungary, and managed comprehensive consulting activities related to their successful implementation.
Among his main goals in his new position – based on his experience in the field of investment promotion and PwC's expert knowledge – is to present Hungary and the Central and Eastern European region as an investment location, as well as to support the high added value projects implemented here, promoting the strengthening of competitiveness, the the promotion of economic development and the further growth of PwC's domestic and regional role.
Hardware, software, tests, interesting and colorful news from the world of IT by clicking here!