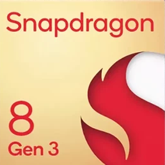 The premiere of the new flagship system from Qualcomm, the Snapdragon 8 Gen 3 unit, is fast approaching. Just before it, the official specification and description of the SoC capabilities have appeared on the Internet. Everything indicates that this year's model will be very different from previous generations. There will be support for hardware ray tracing on board, as well as support for generative artificial intelligence. Apple A17 Pro may feel threatened.
The first devices equipped with the flagship Qualcomm Snapdragon 8 Gen 3 system are on their way, and we have already learned the full specifications of this unit. There are quite a lot of changes, and some of them are quite significant.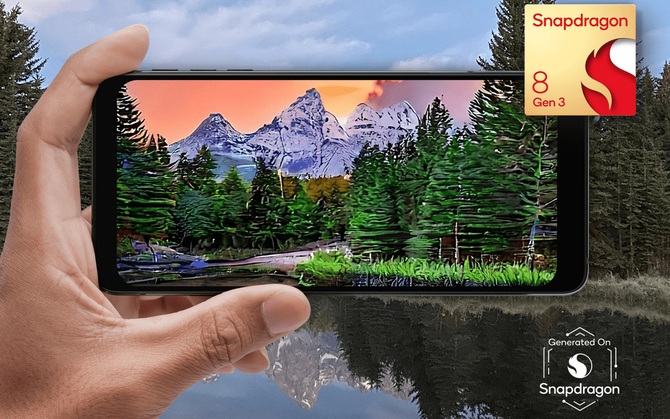 Qualcomm announces (although unofficially, because although the information and graphics are true, they appeared on the Internet against the manufacturer's will) that the latest system is created with artificial intelligence in mind. This means that it will be able to natively run services related to it, such as generating text, images or music. In addition, we will receive hardware support for Ray Tracing and engine support Unreal Engine 5 with Lumen technology. The system is to be 30% faster than the previous generation, and "upscaling" of games up to 8K resolution will be available. So it promises to be really good and there is a good chance that Qualcomm will challenge Apple – especially if we look at their unit, which is Apple A17 Pro. Players will certainly be able to experience the same "console experience", which, however, will depend mainly on game producers.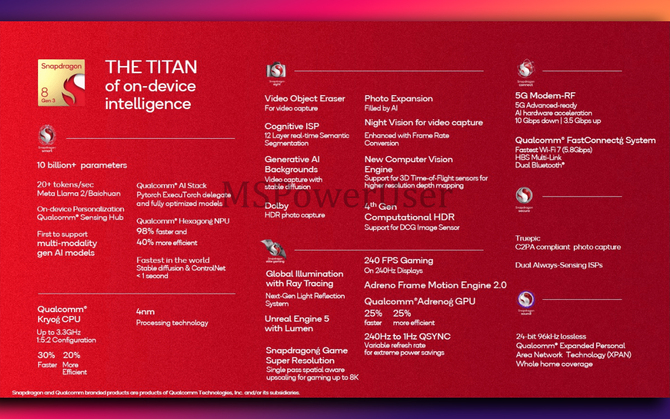 In terms of specifications, Qualcomm Snapdragon 8 Gen 3 consists of a system of three clusters: the first of them is based on one "Prime" core clocked at up to 3.3 GHz, the second is five cores responsible for performance (Performance), whose clocks will reach 3, 2 GHz, while the third cluster consists of two "economical" cores (Efficiency) clocked at 2.3 GHz. The graphics system will be Adreno 750, which will offer support for the previously mentioned technologies. The platform will also support Wi-Fi 7, Bluetooth 5.4 and up to 24 GB of RAM in the LPDDR5x standard. The full list of changes can be seen in the graphic below. The upcoming unit will probably appear on October 26, 2023 in the Xiaomi 14 series of smartphones (premiere only in China).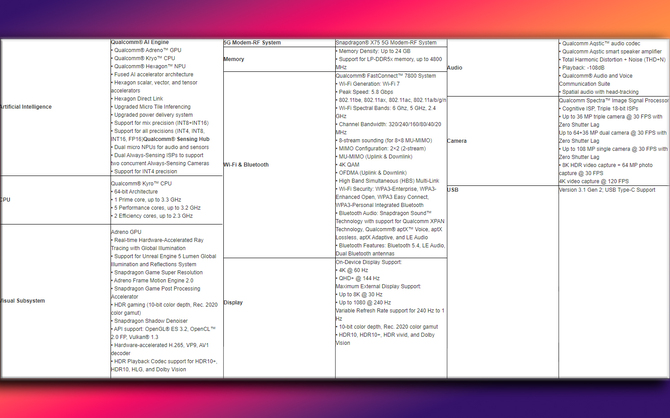 Source: MSPoweruser