Bengaluru-born, New Zealand-based cricketer Rachin Ravindra's name has come to the fore in the ongoing Men's ODI World Cup series over the past two months.
At the age of 24, he achieved two world records in two weeks, which has caused great surprise and appreciation among cricket fans and countries around the world. Who is this Rachin Ravindra? What is his background?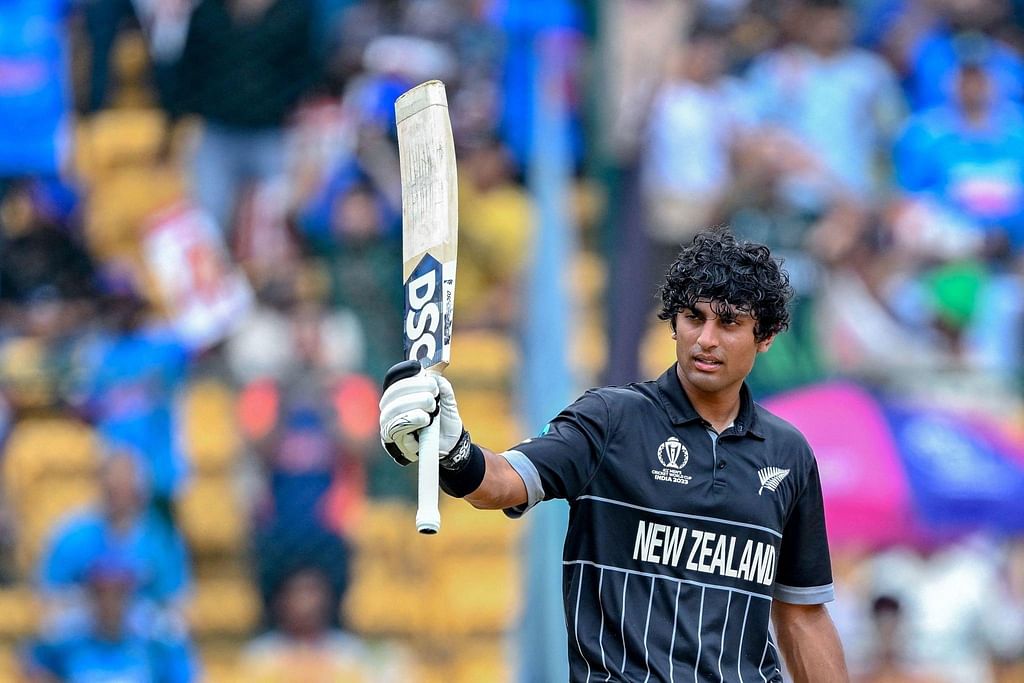 Racine and cricket
When we hear the name 'Rachin', we might think that his parents are avid fans of Rahul Dravid and Sachin Tendulkar, so he got the name 'Rachin'. Similarly, his grandfather and father are avid cricket fans! But his father has explained that the name 'Rachin' is only because it is easy to read. But no one expected that later on, as befits the name, Rachine would also become a famous cricketer. After he started playing cricket, his achievements continued to grow.
It is no exaggeration to say that cricket is in his blood. As mentioned above, his grandfather and his father, Ravi Krishnamurthy, regularly play cricket when they are in Bengaluru. Later migrated to New Zealand for work. "When Rachin expressed his interest in cricket, we did our duty as parents. We supported him wholeheartedly. We were sure that he would excel in whatever path he chose," said Rachin's father Ravi.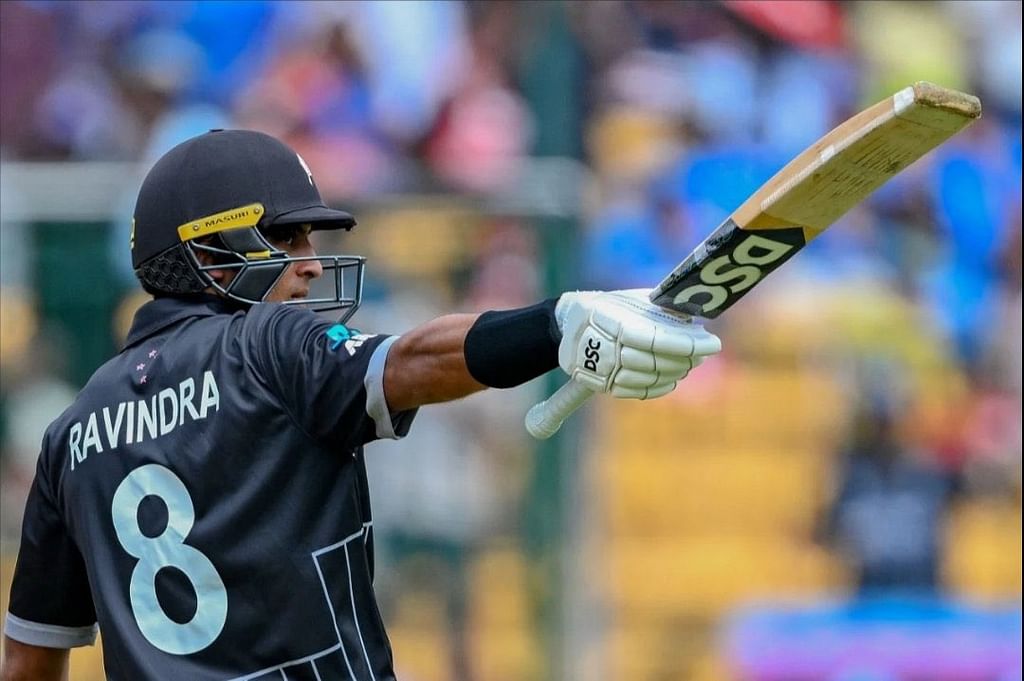 It can be said that cricket played an important role in Racine's daily life. Players from the Indian team to play cricket in New Zealand come to eat at Rachine's house. Rachin and his father have recorded videos of certain cricket shots like cover drive, straight drive, pull shot and cut shot on DVDs. They notably featured shots by Sachin Tendulkar, Rahul Dravid, Kumara Sangakkara, Brian Lara, Matthew Hayden, Ricky Ponting, Adam Gilchrist, Steve Waugh, VVS Laxman, Ian Bell, Michael Vaughan and Ross Taylor.
They also store videos of some notable spinners like Daniel Vettori, Graeme Swann, Harbhajan Singh. After watching and learning from them, he will try to play the same way in the training center. This is how the relationship between Racine and cricket became stronger. The first cricket coach that Racine had was his father Ravi Krishnamurthy. Both of them had a passion for cricket which helped them. The players who had the most impact on Rachine's cricket journey were J. Arun Kumar, Javagal Srinath, Sreedharan Sriram, Syed Shahabuddin, MSK Prasad etc. have been mentioned.
Tendulkar and Dravid, Ross Taylor and Daniel Vettori have had a huge impact on his game. A team managed by his father, the Hutt Hawks, regularly visits India to play cricket teams in India. Playing for the team along with them played an important role in his cricketing journey.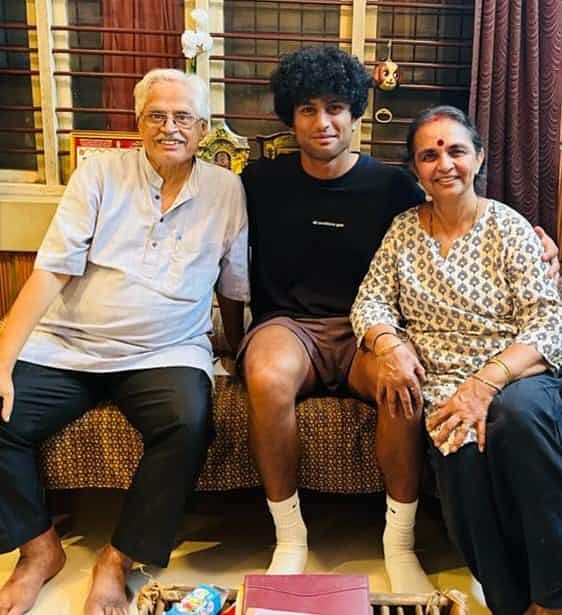 Played for New Zealand from India
Although Rachin Ravindra plays for New Zealand, Indian fans continue to support him in all cricket grounds from Dharamsala to Bengaluru. Despite playing for New Zealand, Indians have nicknamed him 'Bangalore Boy'. India and New Zealand continue to have good cultural relations. Immigrants from South Asia have contributed significantly to New Zealand society not only culturally but also cricket.
It is said by cricket fans that Rachin's "Subcontinental Style" i.e. Indian style of playing cricket like the famous players after leaving India to play for other countries. However, Rachin also has some of the characteristics of the New Zealand team players.
"India has a large population and offers a lot of opportunities to cricketers. Both India and New Zealand have well-structured pathways for budding cricketers. On the other hand, New Zealand has a population of around 4.5 to 5 million. Cricket is a summer sport here. Although there are many opportunities, the interest shown by people is a little less when compared to India," said Krishnamurthy about New Zealand and the Indian cricket team.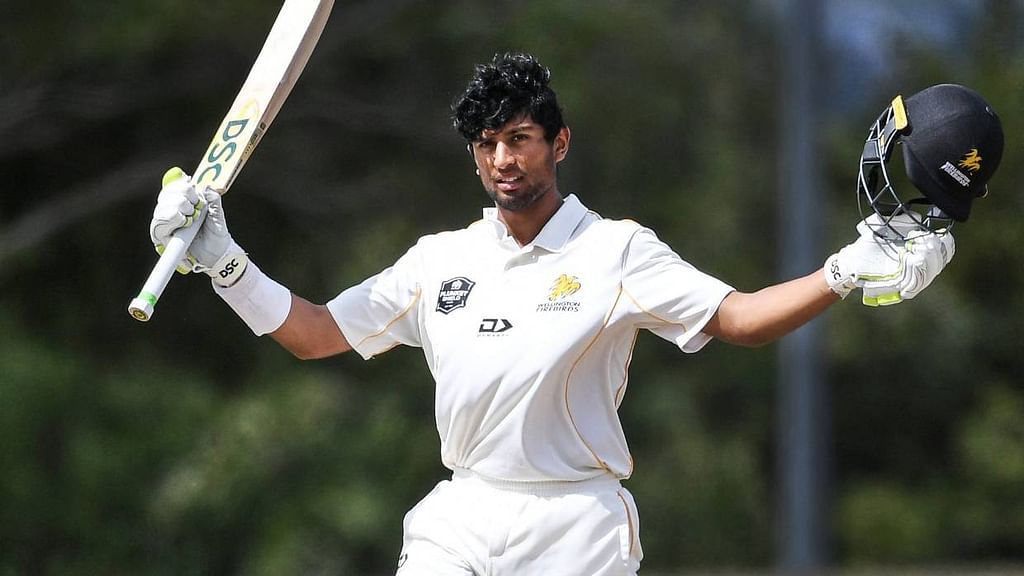 Rachin started his journey for New Zealand in the 2021 Test series between New Zealand and India. The ongoing ODI Cricket World Cup series in 2023 is the most important turning point in Racine's cricketing journey. New Zealand captain Williamson was injured, giving Racine the opportunity to play as the No. 3 man in the match. In this, Rachin has broken two records of Tendulkar. That means he has achieved two records of scoring the most runs in a World Cup series before the age of 25 and scoring three centuries in a World Cup series before the age of 25 (England, Pakistan and Australia).
He is playing in the World Cup series for the first time and has scored 578 runs in this series. This is also an achievement! Congratulations Rachin Ravindra!