If a film becomes a hit in the film world, the story of that film will be translated into many languages ​​like Telugu, Kannada, Hindi. That means other language actors will play the hero in that story and it will be released in those states. Rajini and Kamal have acted in the story of many such Hindi films. Why did MGR and Shivaji act like that? Similarly, MGR himself has acted in many films by adapting the story of many Hollywood films to Tamil.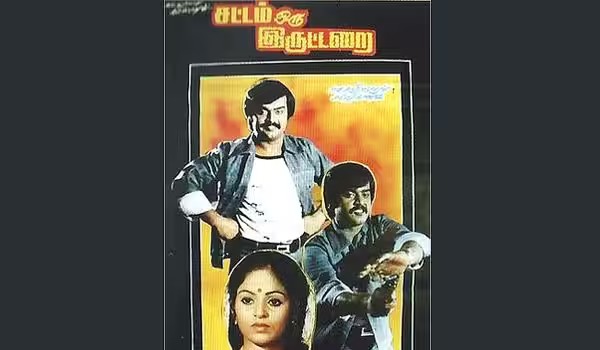 Similarly, can you believe if Rajini, Kamal, Amitabh Bachchan and many others acted in the story of Vijayakanth's hit film?… But, it actually happened. Gattam Oru Uttaraya is a hit film directed by S.A.Chandrasekhar starring Vijayakanth as the hero. It was through this film that Vijayakanth made his debut as a hero and got a place in the hearts of fans.
This film was released in the year 1981. This film was released in Hindi in the year 1983 as Anda Kanoon. Rajini debuted in Bollywood through this film. Amitabh Bachchan will play the lead role. Kamal Haasan played the role of Amitabh Bachchan when the film was remade in Malayalam. After that many others played the same role like Chiranjeevi in ​​Telugu and Shankarlal in Kannada.
This is the first and last Vijayakanth-starrer film to feature so many heroes in all languages.