A lot of information about famous businessman Ratan Tata goes viral on social media. Rumors also go viral among these.
In this way, the rumors that Tata has given Rahit Khan a gift of 10 crores have become the talk of the town.
Controversies are brewing between the fans of the Pakistan-India team in the ongoing World Cup match in India. In particular, the 'Jai Shriram…' chants in Ahmedabad during the Pakistan match had caused great controversy.
In this case, the Afghanistan team won the World Cup match between Afghanistan and Pakistan recently. At that time, there were rumors that Rashid Khan, an Afghan cricketer, had shown the Indian flag on the field against Pakistan, for which the ICC had fined him Rs 55 lakh. Then it is clear that it is not true.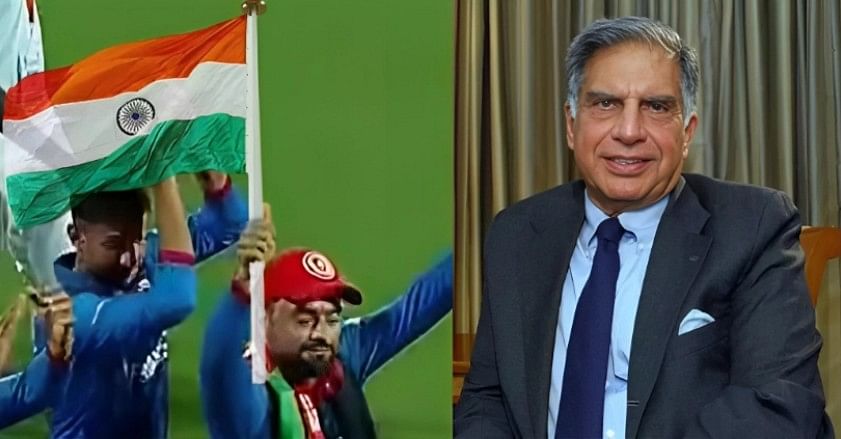 Meanwhile, rumors were rife on social media that businessman Ratan Tata had gifted Rashid Khan with Rs 10 crore to support him and criticized the ICC for imposing the fine.
Ratan Tata has clarified that while this is a big topic, "This is completely false information, don't believe such rumours."
He has posted about this on his 'X' website and said, "I am not requesting ICC to give fines and prizes to any cricketer. I have nothing to do with cricket now. Do not believe such false WhatsApp shares and videos. Only believe information from official sites."
This is not the first time that Ratan Tata has clarified such rumours. Once before, he had made it clear that "Don't believe the false information, articles and advertisements about me. Only believe the official information." Now he has put an end to the rumors about him again.