After 1430 days, RCB started the series with a victory in the match played in Bangalore.
For Mumbai, starting the series with a defeat is their old formula and cannot be consoled. Because what were identified as faulty parts earlier in the series have turned out to be weaknesses that have crippled the team.
What must have gone through Mumbai's mind as they lost the toss and created a batting environment?
The batting pitch, ease of chasing, snow will hinder them in the second half, and they will need to score high enough to defend their weakened bowling unit, so big innings and partnerships will be paramount. Accordingly, how to face everything should be planned in advance. So long as Behrendroff kept an extra batsman in as an impact player he could bring in later. But otherwise Mumbai looked like a commentator who had lost the agenda elsewhere.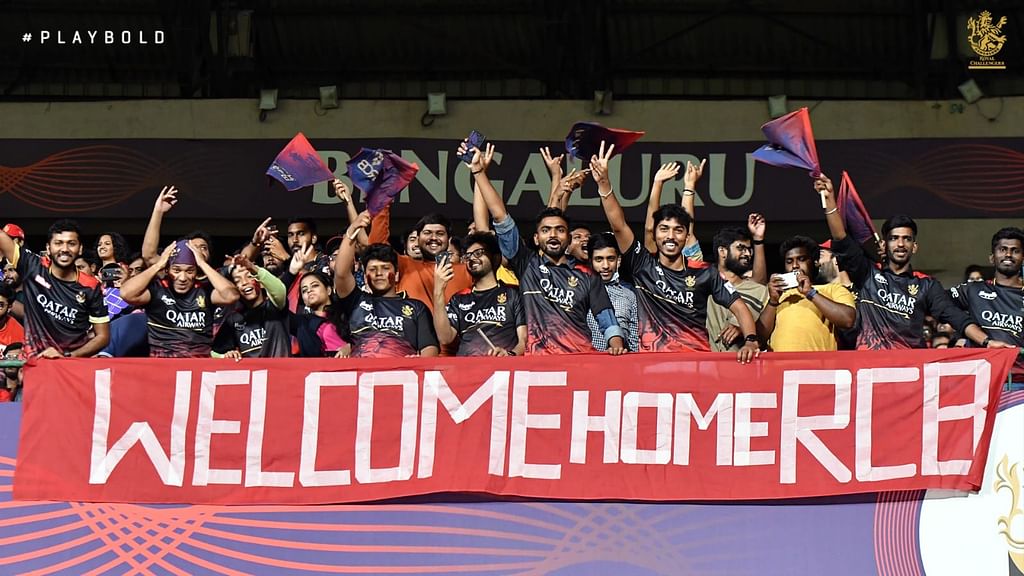 It would have been a smart move to drop Green, who, despite his limited playing time in T20s, stepped into the opening and secured the ball to the boundary line in the powerplay and would have given his sparking side the kick-start they needed. Instead, Rohit and Ishan, who were searching for their rhythm as openers, came down and the team stumbled.
As a result, the team faltered to 29/3 in the powerplay.
Ishan, Rohit, Green, Surya, none of the top 4 have even crossed 15 runs. It put the pressure on Ishan as Siraj netted the previous two balls for no runs. Instead of rotating the strike and easing it out, he tried to chase the Scrambled Seam delivery to the boundary line. Green was dismissed by Dapley's inswinger and Rohit by Akash Deep's good length ball. Mumbai lost two wickets due to poor footwork.
Rohit has scored 269 runs in his last 15 IPL innings at a strike rate of just 115. It does not do justice to the position of opener and the responsibility of captaincy.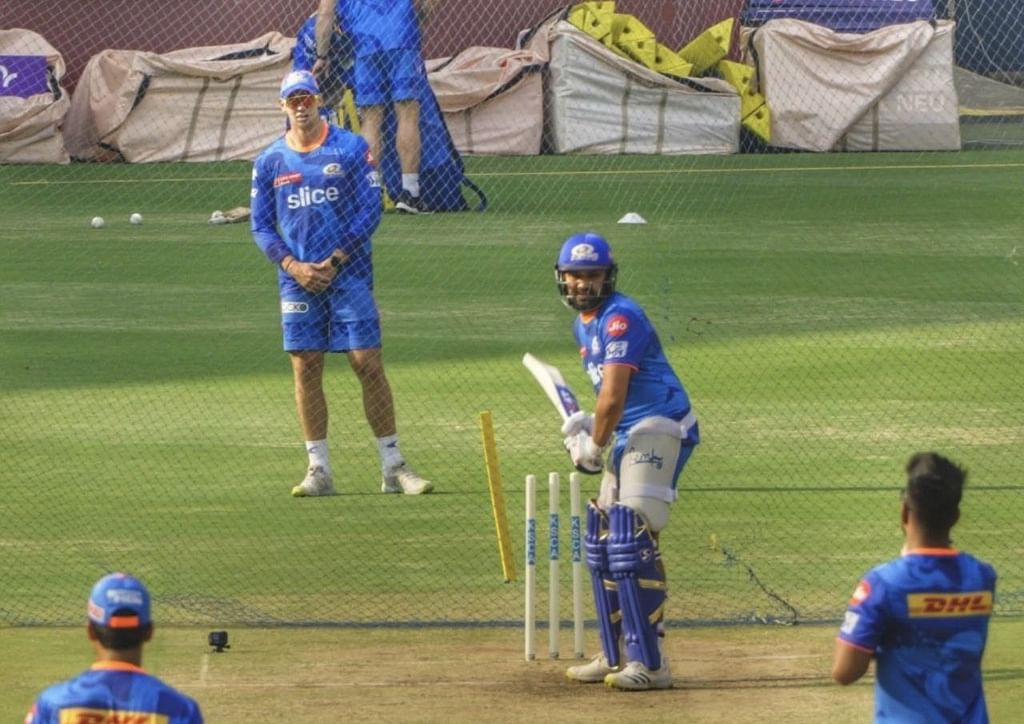 Surya, who came next, started well but did not continue. If Bracewell's short off-stump had met Surya's bat in primetime, his own shots would have made it a six at some point. In this match too, he gave it to Shabaz who was on backward point and left.
RCB's bowling was straining and gasping for breath. 55/4 in ten overs for half of Mumbai's batsmen. But in an unexpected twist, the rise of the young players began at that point. Wickets were falling all around. But Tilak Verma and Nehal Vadera started their account with sixes and fours respectively. It was an attempt to transfer the pressure to the next side. RCB didn't give up either. As there are two left-handed players, it tends to build with Maxwell. It was his over that got the best attention.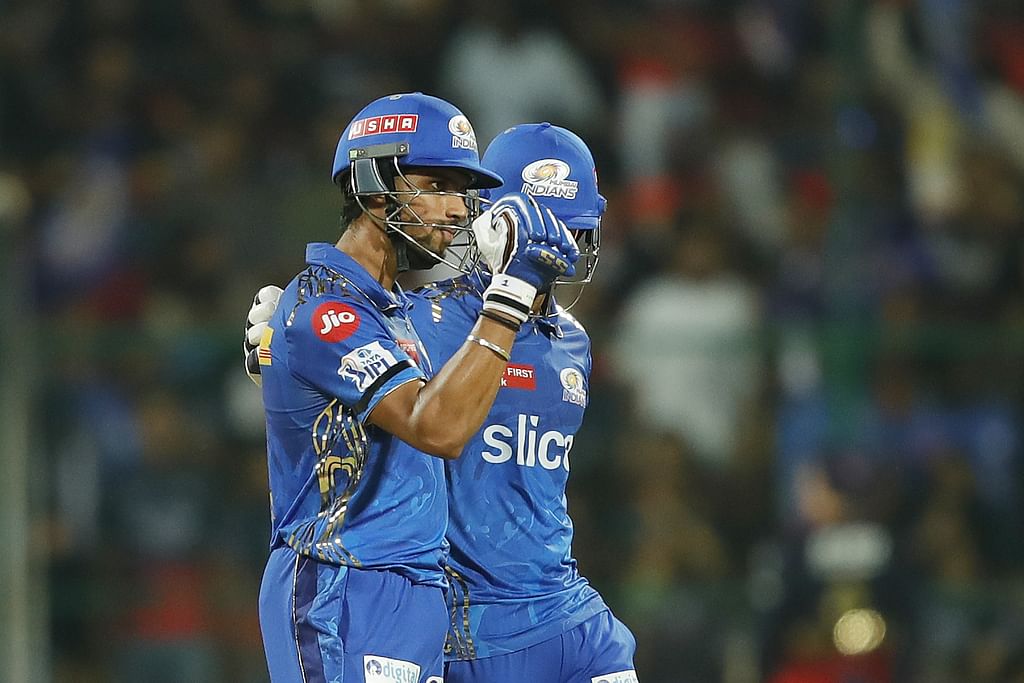 At every stage of Thilak's innings, the heat of his game and his strike rate increased. Nehal, playing in his debut match, also stepped up. In the over between him and Karan Sharma, the field was heated. Short of a length, the ball hits the leg side for a six. The next ball Karn bowled on full length this time on long on and landed well past 100 metres. If left, the run rate would have increased from there and added more runs to the account. But on the very next ball, Karan sent the ball to the leg side with a bit more flight to wake up the resourcefulness of the leg-spinner in Karan and netted it to Nehal. Coming down for another six, he managed to land it to the keeper at long on. Nehal's cameo on debut and this 31-ball 50-run partnership filled the void created by the former four.
Everything went well for RCB till this point. Even in the middle overs they gave only 73 runs. They sent off the dangerous Tim Davids and Hrithik Shokeen at the start of the final overs. But RCB's inexorable curse of death overs woes resurfaced in the form of Herschel. Harzal bowled the final overs when Dapley was injured while fielding, while newly-departed Arshad stood in as the game went wild for RCB.
Mumbai had accumulated 48 runs in the final three overs. Sirajkuta, who bowled well in the powerplay, gave away five wickets in the 19th over. Mumbai scored 22 runs in both the 18th and 20th overs bowled by Harshal, which were filled with full tosses and slow balls. The Tilak-Arshad partnership took the team from 123/7 to 171/7. Courtesy : Poor deathover bowling by RCB. It was not a challenging goal but it created a small opportunity for Mumbai.
Tilak Verma's unselfish play made it possible.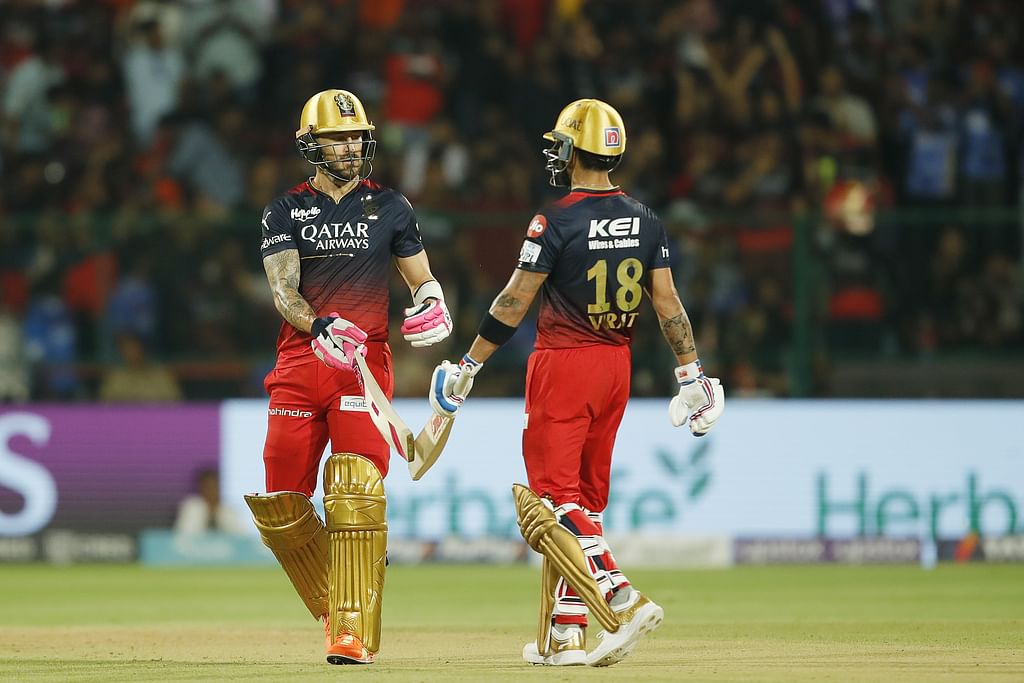 Heading towards a target of 172, Kohli-Two Plussis had a clear plan of whose over to hit and when to start batting. They took control of the entire match. The impact players continued their collapse in the match as Behrendorff managed an economy of 12.3. Arshad Khan's inswingers were somewhat challenged, with only Archer and Puys Chawla providing comfort with their economy. However, both failed to take wickets. Apart from Dinesh Karthik's wicket, Green did not do well in bowling either. Overall the bowling did not take much.
On the one hand, the two pluses who flashed in the fielding reminiscent of the CSK days also threatened with the batting. Mumbai's hand was not allowed anywhere. The two plus half-centuries in 29 balls were finally dismissed by Arshad's slow ball to score 73 runs on 170 strikerates.
At the other end, the vintage goalie was seen firing confident shots to bring out the excitement of the Bangalore fans. Kohli showed some patience to score two pluses early on, his fifty coming off 38 balls. But then, as usual, he changed gears and began to flow at top speed. After that, he scored 32 runs in 11 balls and gave the finishing touch with a six over long on to reach the target. RCB won by eight wickets. That too was achieved in just 16.2 overs.
Starting a series with a win is the confidence a team instills in themselves, the challenge to the opposition, and the energy for the next step. With all this going on, RCB have started the series on a positive note.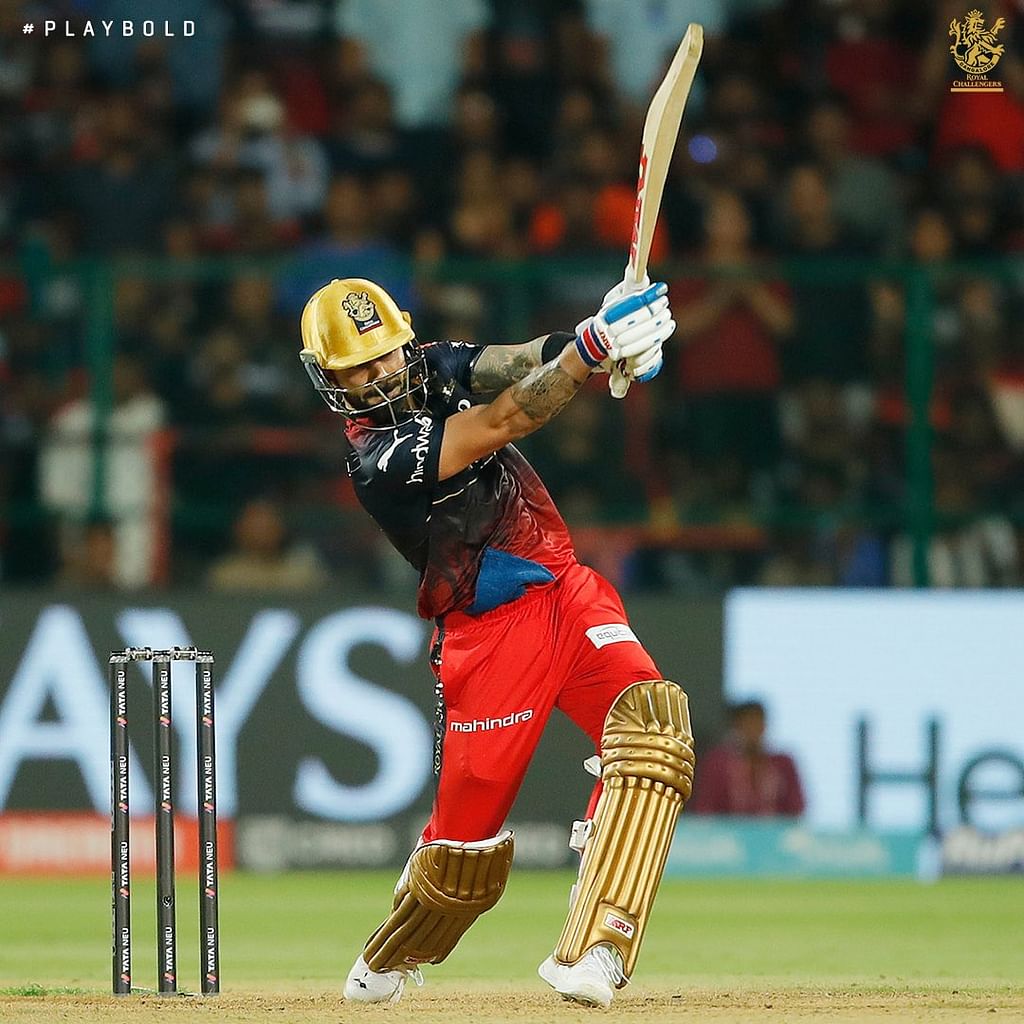 Mumbai, on the other hand, have started badly with a defeat. Let's wait and see if Mumbai return to winning ways without turning defeat into a habit and routine.