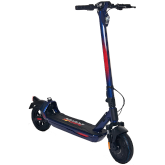 It turns out that the most popular communion gift is a bicycle. It can be said that for years giving this two-wheeler has almost become a tradition in Poland. Although for some time the usual type of gift began to evolve and slowly change into electric scooters and skateboards. Therefore, just before May, Red Bull Racing presents the new 10 Pro model, which is to become a strong competition for the well-known and popular Xiaomi Mi Electric Scooter Pro 2.
Red Bull Racing 10 Pro has double shock absorption, a range of up to 40 km, an IP67 certificate and a convenient foldable design, which makes it a really good alternative to the Xiaomi Pro 2 scooter.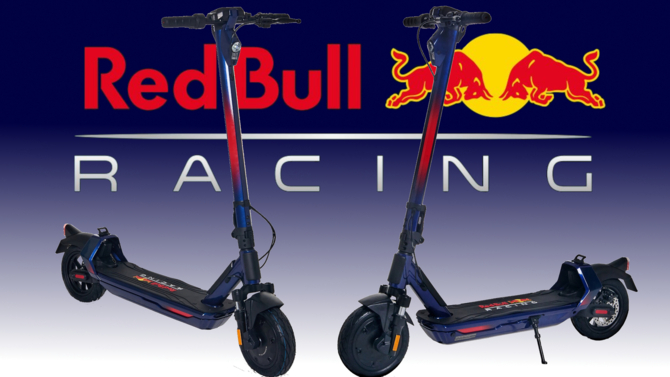 Red Bull Racing 10 Pro has a built-in lithium battery with a capacity of 10.4 Ah, which allows you to cover a distance of up to 40 km. It takes up to 8 hours to charge the battery to 100%. For comparison, Xiaomi Mi Electric Scooter Pro 2 charges for 6 hours and theoretically provides 5 Km more range. The maximum speed of the scooter is 20 km/h. Braking safety is ensured by double brakes, front electric and rear disc, based on one brake pad, similar to the solution used in Mi Electric Scooter Pro 2. For comparison, Mi Electric Scooter 3 scooters have a rear brake based on two brake pads. The Red Bull Racing 10 Pro, on the other hand, has a double front wheel suspension, which is rare in scooters in this price range.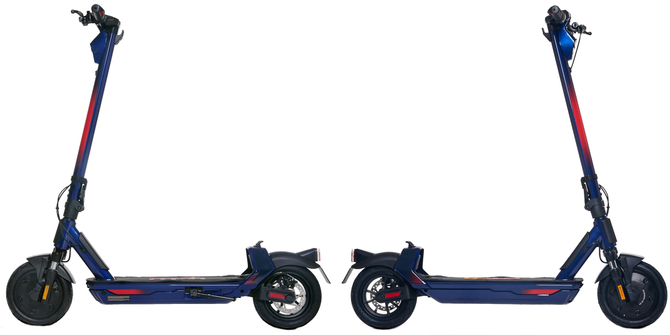 Red Bull Racing vehicles have been designed with 3 driving modes in mind – eco (6 Km/h), standard (15 Km/h) and sport (20 Km/h). As in other scooters of this type, here we will also find the Kick Start function, which consists in the fact that the user first puts the vehicle in motion by pushing off the ground. The folding function of the scooter resembles the system presented by the Chinese competition, but it is good, because it is a very convenient solution. It is worth noting that the scooter has tube tires (which are best to inflate before the first ride) and an IP67 dust and water resistance certificate, which is a class higher than competing models. Model 10 Pro weighs 18 Kg and is designed to be driven by people weighing between 30 Kg and 100 Kg. The product is already available in Polish networks selling consumer electronics. The regular price of the device is PLN 3,799, although we can currently find it on promotions for PLN 3,399.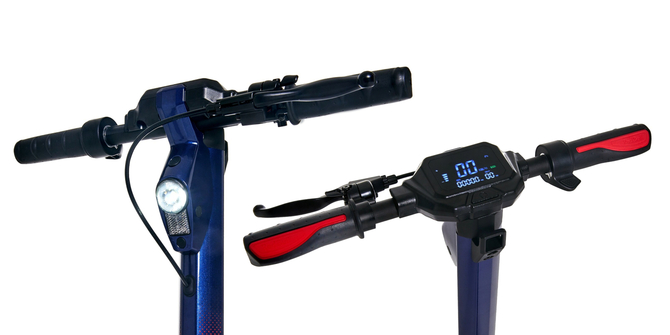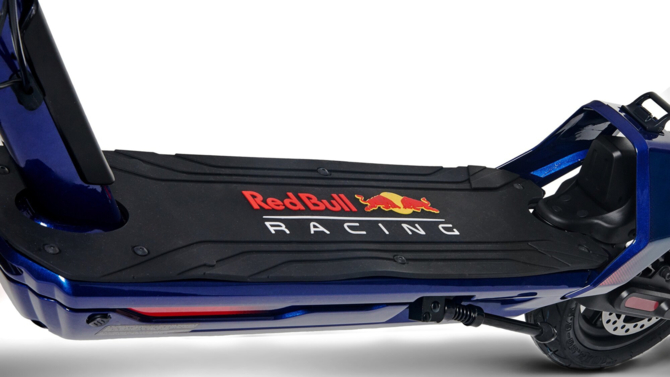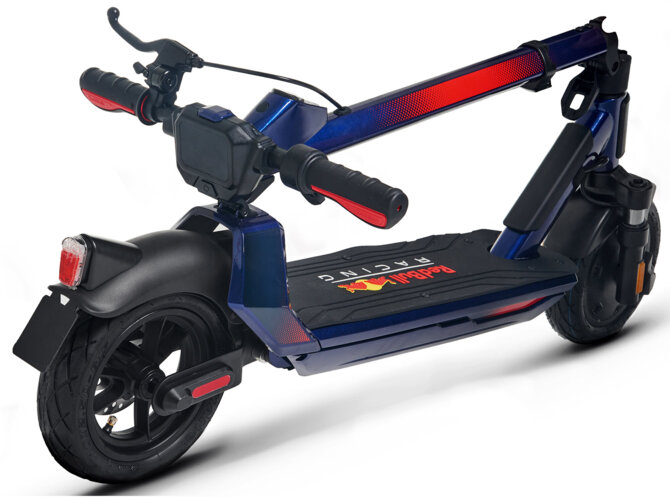 Source: Red Bull Racing