We toss around the phrases 'Surface Pro killer' a lot, pretty much any time someone makes a new Windows tablet. I'm not going to do that here, but I have to say, the Robo & Kala is a really impressive Windows tablet.
I know what you're thinking. The what? Might as well also ask, "The who?" That's because Robo & Kala is both the name of the company and the name of the product. The firm is a startup that was founded a couple of years ago, and so far, it just has the one product.
It's also a Windows on Arm tablet, running Qualcomm's Snapdragon 8cx Gen 3 chipset. In fact, it's just the fourth such device, the first three being the Lenovo ThinkPad X13s, the Microsoft Surface Pro 9 with 5G, and the Windows Dev Kit (formerly Project Volterra).
Let's talk about how cool this thing is, and how much better than a Surface Pro 9 with 5G it is.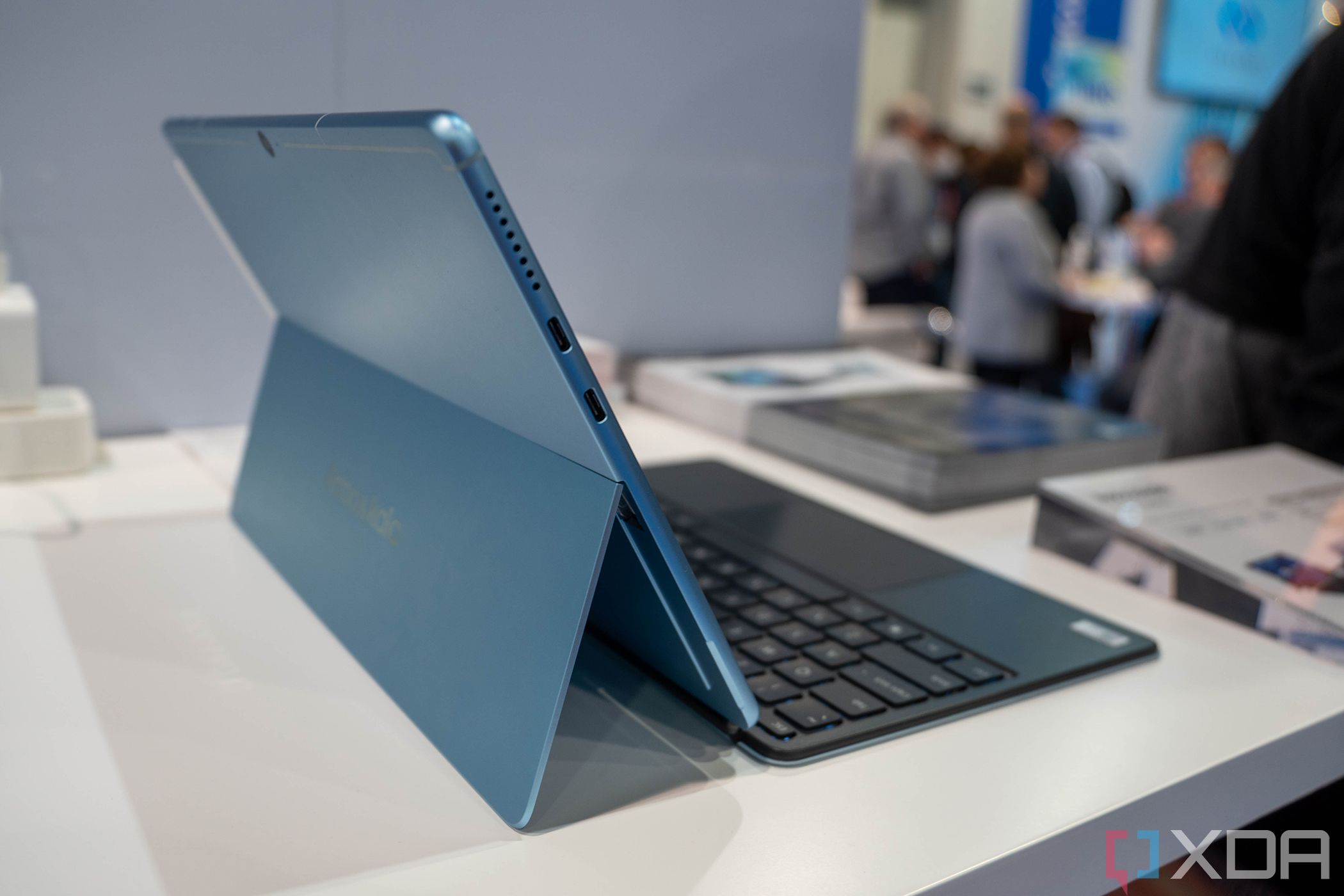 First thing first, but as you can see, it comes in blue and green colors. The spec sheet I was given also list black and silver, which I've been assured are coming soon, and Robo & Kala is also working on other colors like pink.
But just look at that profile. Notice anything? There's no gap like there is on the Surface Pro 9 with 5G. This is a tablet that was designed with Snapdragon in mind, much like the Surface Pro X was. However, when Microsoft put its new Arm tablet under the Surface Pro 9 umbrella, it was important to use the same chassis for the Snapdragon model and the Intel model, meaning it had to be designed for the least common denominator: Intel. That means that the Surface Pro 9 with 5G is thicker than the Surface Pro X, and it even has a fake gap where the vents are on the Pro 9.
But that's not the case on the Robo & Kala. This tablet is both thinner and lighter than a Surface Pro 9 with 5G, coming in at 7.3mm thin and 690g.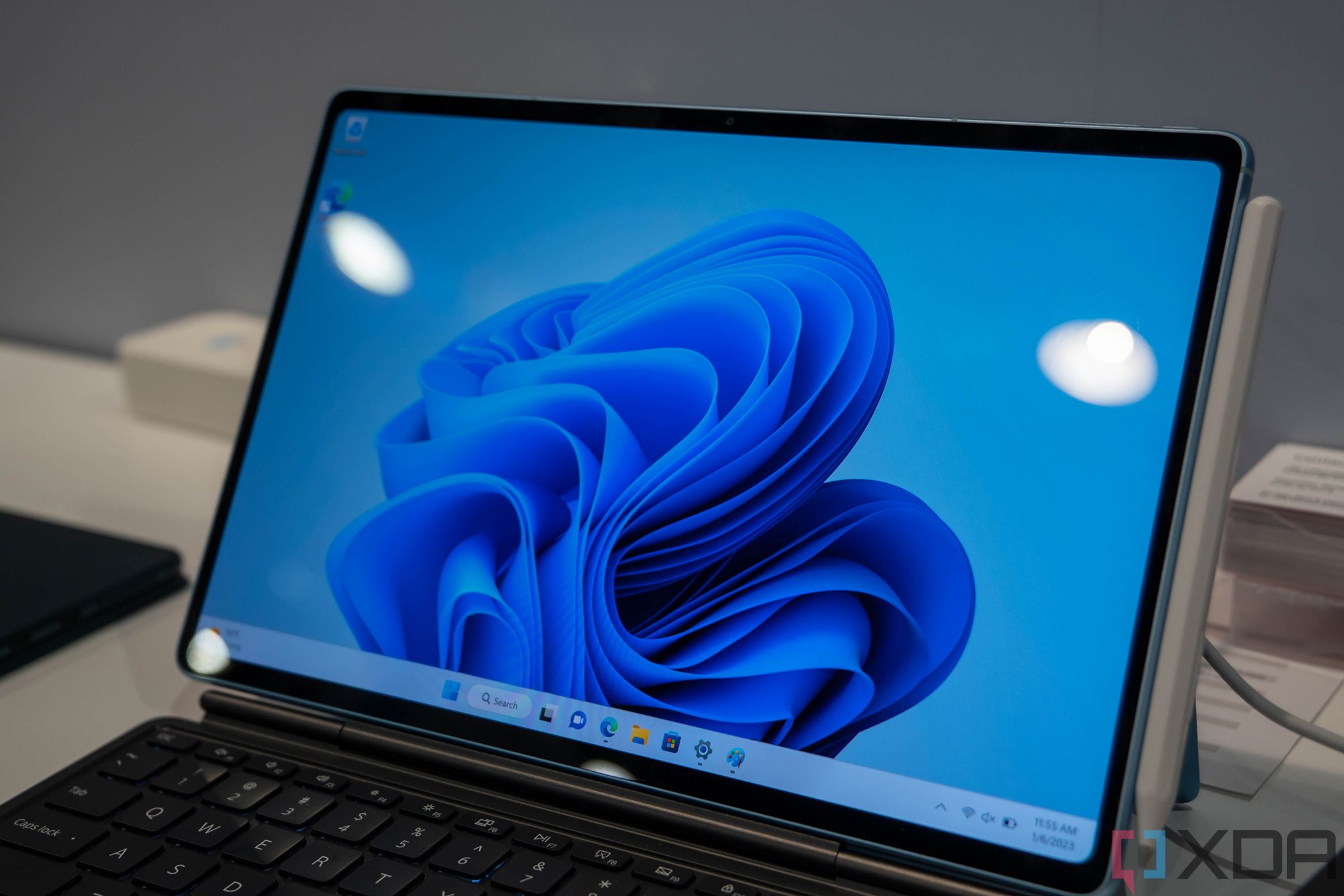 The chassis isn't all that's better than a Surface Pro 9 with 5G. It also has a better display, which is AMOLED. Indeed, upon viewing this device, the colors just pop out at you. The size is 12.6 inches, and the aspect ratio is 16:10, so it's not the 3:2 you might have expected from a product like this. Resolution is 2,560×1,600.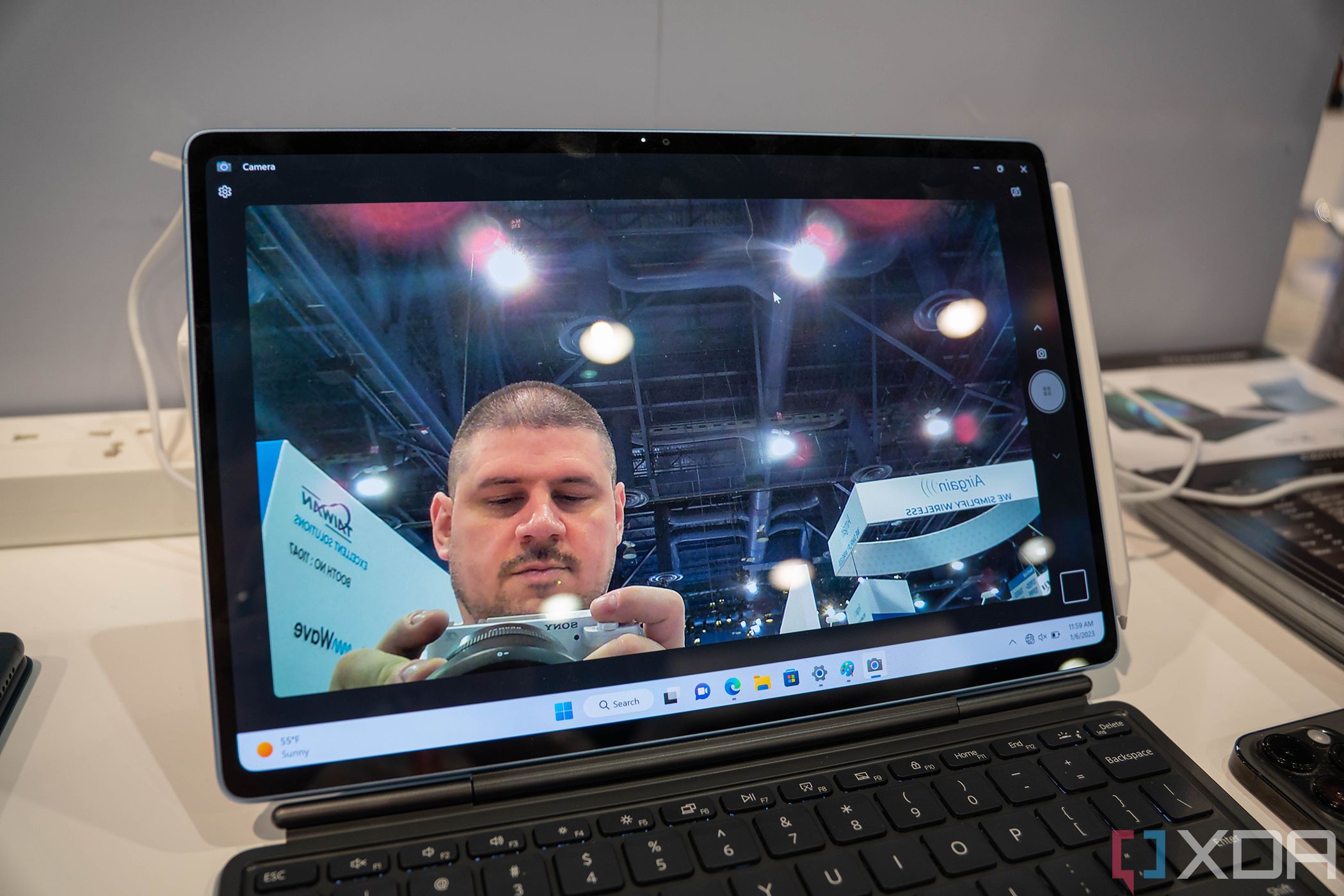 The camera seemed solid from my time with it. It's 5MP like you's find on a Surface Pro 9, which is great. Oddly, Windows Studio Effects weren't on the Camera app.
One thing you'll notice though is that the top and bottom bezels are a lot smaller. Microsoft says that it needs a larger top bezel to make room for the better webcam and the IR camera, but it seems that's not necessary. Of course, the keyboard lies flat too, so that bottom bezel doesn't need to be there for the keyboard to prop against it.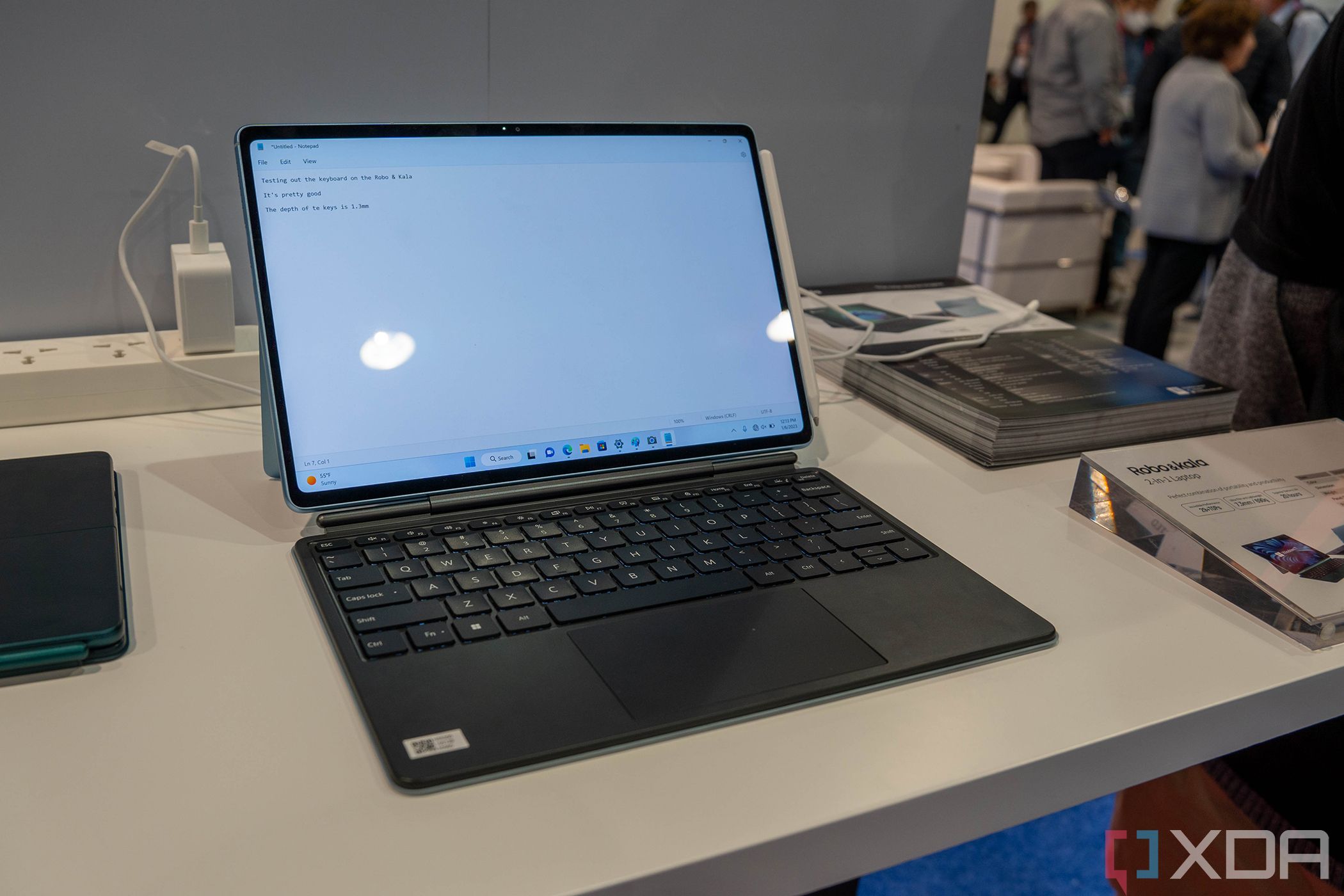 I played around with the keyboard a bit, which has 1.3mm key travel. It's pretty good. Indeed, the Robo & Kala is just awesome. I really hope this company gets some traction.
But there you have it. Imagine a Surface Pro 9 with 5G, except it comes in the colors that the Intel model comes in, it's thinner, it's lighter, it has an AMOLED display, and it has narrower bezels. Oh wait, and let's not forget everyone's favorite rounded corners, another thing it has that Surface Pro 9 doesn't.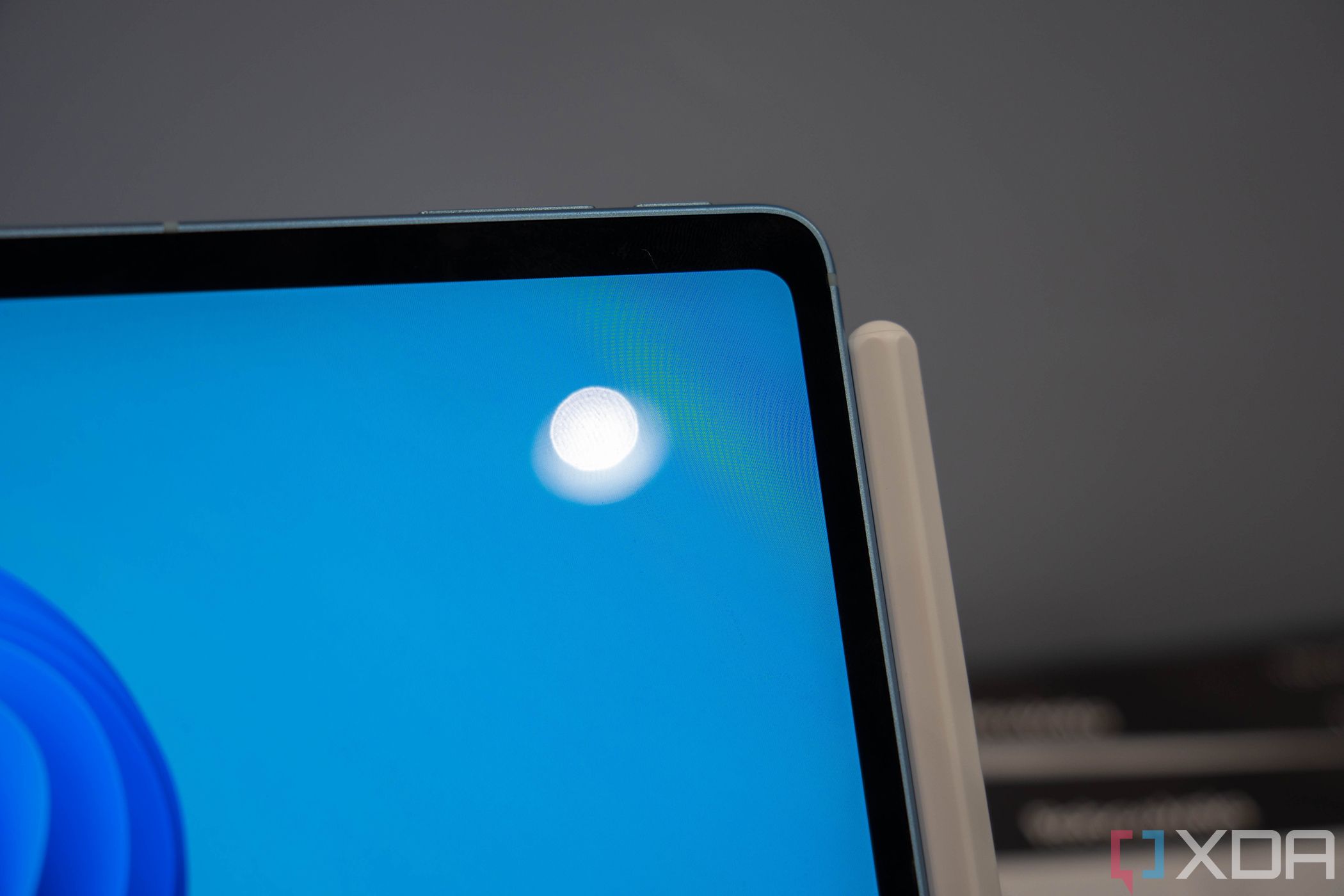 Right now, the Robo & Kala 2-in-1 Laptop is only available on Kickstarter. For a thousand dollars, you get the tablet, the keyboard, and the pen, and the specs are a Snapdragon 8cx Gen 3 chipset, 16GB RAM, and a 512GB SSD. I was told it will arrive on Amazon soon, but unsurprisingly, it's going to cost more.