The 13th World Cup series is going on in full swing.
The India-Pakistan match in this World Cup series was held yesterday at the Ahmedabad stadium in Gujarat. The Indian team won the match by defeating the Pakistan team by 7 wickets. The bowlers and batsmen of the Indian team gave an outstanding performance. As usual, captain Rohit Sharma gave the Indian team an impressive start.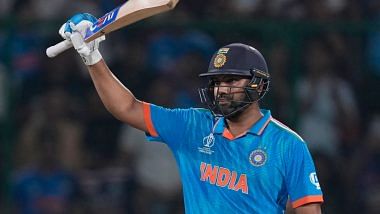 He scored a half-century off 36 balls and scored 86 runs off 63 balls. Rohit Sharma, who has been showing an excellent performance, hit the record for most sixes by an international player by hitting 5 sixes in the match against Afghanistan. Gayle was earlier on this list. He had hit 553 sixes. Rohit has broken Gayle's record in the match against Afghanistan.
Rohit Sharma also hit 6 sixes in the match against Pakistan. He also hit a milestone record of 300 sixes in ODI matches. In this case, the umpire of yesterday's match said about Rohit Sharma's six, "How can you hit such a long six?" He asked that your bat should have some power for that.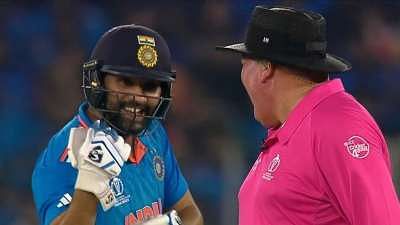 To which Rohit Sharma said, "Shakti is not batting. I have it," he said, showing his hand. This photo is now going viral on the internet.