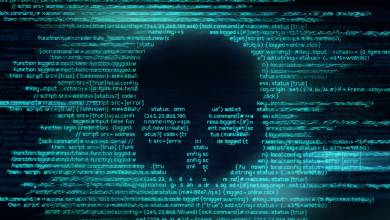 More than 70 Ukrainians involved in cyber operations were unmasked.
On Wednesday, the Russian hacking group RaHDit published on its website NemeZida information about more than 70 Ukrainian soldiers and officers who are responsible for cyber defense and hacking operations. The Russian cyber group published information about students and teachers of Ukrainian military universities, as well as officers of IT departments of various military bodies of the country.
RaHDit noted that there may be more people involved in cyber operations against Russia, but they have not yet been identified.
"In reality, there are many more people who join this movement. It is not about a thousand, not two thousand, but much more. They work not only in Ukraine, but from all over the world," the Russian cyber group added.
According to the Russian hackers, the data they uncovered belongs to the Ukrainian Ministry of Defense, the National Guard, training institutes for cyber defense specialists, and even the Ukrainian Security Service.
A list of thousands of Ukrainian hackers from two groups, the IT Army of Ukraine and Save UA, also came to light earlier this week.
At the end of September, the Russian hacker group RaHDIt shared the data of more than one and a half thousand employees of the Ukrainian Foreign Intelligence Service on the Internet. The information was confirmed to the RIA Novosti news agency by one of the Russian law enforcement agencies.
The list includes the data of intelligence people working undercover at the Ukrainian embassies in two dozen countries – including the United States, France, Italy, Germany, Poland and Hungary – but intelligence officers working for the UN, the EU and NATO, as well as more than 40 Ukrainian intelligence unit data.
In July, RaHDit hackers published information about thousands of officers of the Main Intelligence Directorate of the Ministry of Defense of Ukraine on the NemeZida website. The data includes information on 2,500 people, including Russian nationals working with Ukrainian military intelligence, who have been handed over to authorities.
In June, RaHDIt published the data of 700 employees of the Security Service of Ukraine (SBU), and at the beginning of July, the data of people connected to the head of the main intelligence group of the Ministry of Defense of Ukraine. At the beginning of the war, the group simultaneously hacked all 755 Ukrainian government websites.
Hardware, software, tests, interesting and colorful news from the world of IT by clicking here!