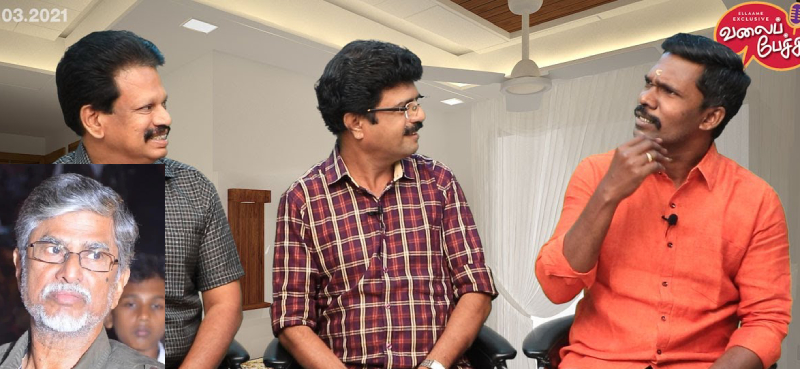 Vijay starrer "Varisu" will hit the theaters on 11th Pongal Day. Also, Ajith's movie "Thunivu" is releasing on the same day, so this year's Pongal will be a big treat for Tamil cinema fans.
In this situation, some journalists in a famous YouTube channel have given an information that Vijay's grandfather used to work in Vahini Studios and the then infant Vijay was named Nagi Reddy Vijay by the owner of Vahini Studios.
Following this, SAC who participated in an interview recently criticized the famous YouTube channel. Meaning "Vijay means victory. That's why I named my boy Vijay. But three people sitting in a row on the website tell a different story because of Vijay's name.
A new story is told that Vijay's grandfather worked at Vahini Studio, and when my child was born, he picked it up and went to Nagi Reddy, who named Vijay as Nagi Reddy. That means you media tell the truth. "Don't tell lies," he scolded.
Also Read: "It's you who made me angry??"… Love Today director who is in love with Rajini… You're stuck bro!!
According to reports, it was a chat YouTube channel that gave the information that Nagi Reddy named Vijay.