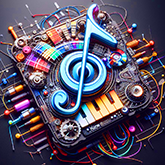 Sound is one of the most important aspects when it comes to experiencing what we are currently watching. If it is too flat or does not have enough depth, we will not be able to empathize with the events presented. In addition to the sound quality itself, its spatiality is also important, i.e. hearing different sounds in the right position around us. Currently, the most popular standard that allows receiving 3D sound is Dolby Atmos. However, Samsung and Google want to change this.
Samsung has teamed up with Google to create a new standard for surround sound, called IAMF. It is intended to directly threaten Dolby Atmos, and its trump card is open source and the use of artificial intelligence.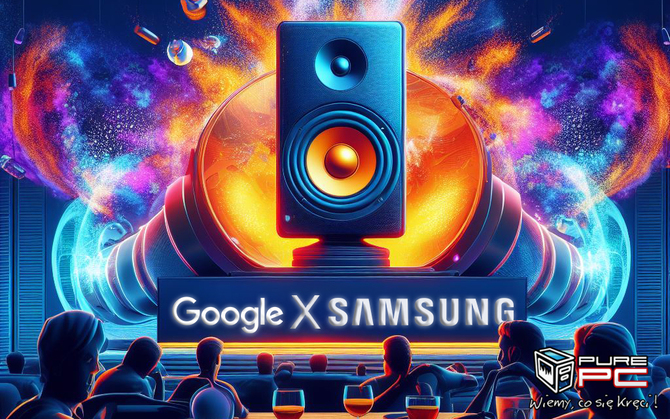 In order to better understand the whole topic, we will briefly discuss how to play sounds in current and older devices (more knowledgeable people can skip to the second paragraph). As we probably know, sound itself can be transmitted in many different ways. Its emission may be based on one loudspeaker – then we talk about mono(phonic) sound. Nowadays, most devices use a stereo system with at least two speakers. Thanks to this, the action happening on the screen can be perceived with greater depth – two speakers can not only help us hear how the character moves from one place to another, but also simulate the middle part. Typically, this configuration is found in most popular devices, such as soundbars. If, in turn, we place two more speakers at the back, we will get a more complete impression of surround sound, which, however, is based only on the horizontal plane. Dolby Atmos allows you to add an additional dimension of height, thanks to which the speakers can be placed both on the floor (pointing up) or on the ceiling (pointing down) – this allows you to create the impression of being right in the middle of the action. In addition, we can connect up to 118 compatible audio devices.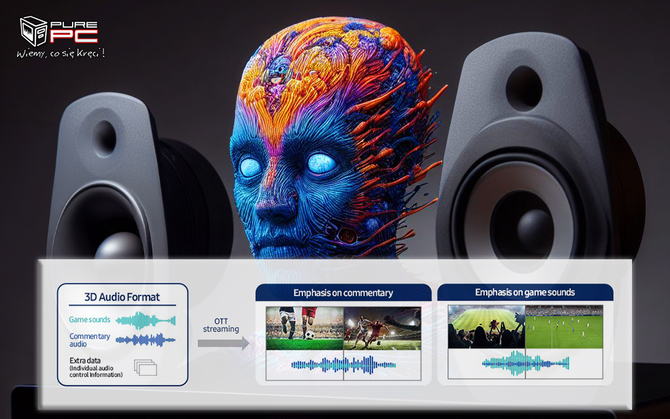 However, Samsung decided that it could create a very similar solution, which would be additionally enriched with artificial intelligence. IAMF (Immersive Audio Model and Formats) surround sound technology has been developed since 2020 and, interestingly, in cooperation with Google. The idea was to develop a standard that would allow convenient transmission of 3D audio data between creators and device manufacturers. IAMF also focuses on its open source nature, so everyone has access to this software. They are distinguished by three features: support for the height channel (vertical plane, not just horizontal), the mentioned integration with artificial intelligence, and the ability to adjust the sound to your personal preferences.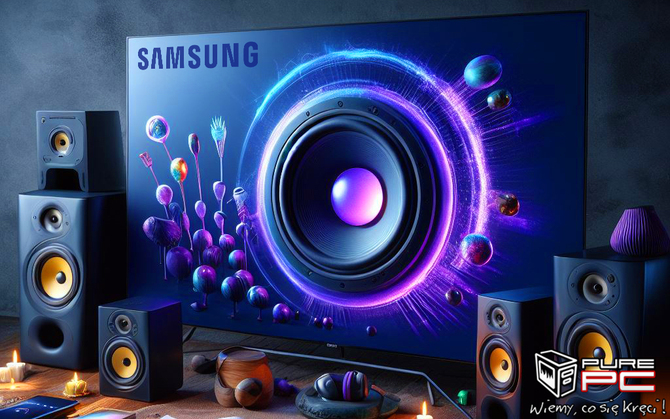 The first feature allows the same thing as Dolby Atmos, so we will be able to hear "birds flying overhead", due to the presence of the height dimension. Artificial intelligence algorithms, in turn, are supposed to correctly recognize the scene and appropriately adjust the entire sound to it – in such a way that we can hear specific aspects (e.g. conversations) better. We will also be able to personalize the sound, thanks to which we will be able to determine whether dialogues or even sound effects should be more audible during the film. We will probably have to wait a while for the technology to be implemented and the first results, but this solution looks quite promising.
Source: Samsung, Bose