Premium and Polished

The Samsung Galaxy S23 features everything you can ask for in a flagship device, including excellent processing power, a quality camera, a sleek design, and 5G compatibility. It's a device worth upgrading to if you have an upgrade plan.
 

Pros

Better camera array
Improved processing speeds
Solid build quality and design

Cons

Battery life is just OK
No change in display resolution from S21

Source: Samsung

Solid and reliable

The Samsung Galaxy S21 is still a top-of-the-line device that won't lose to many of its competitors in speed. Although the design may not feel as premium as the S23, it's still up for two more years of software updates, which makes it worth keeping for another year or two.

Pros

Better battery life
Less expensive

Cons

Plastic design makes it feel cheap
Camera array isn't the best
No longer readily available
The Samsung Galaxy S-series are some of the best smartphones you can buy. This statement especially rings true when you consider the success of the recent S23 lineup. While the base and pro models of the S23 outperform many of their competitors, are they on the same level as their predecessors or are they some of Samsung's best phones yet?
The Galaxy S21 may have launched a couple of years ago, but it features excellent technology that keeps it on par with some of today's flagships. It comes with 5G connectivity for fast wireless speeds, Bluetooth connectivity, and Wi-Fi 6, and is compatible with many carriers in the U.S. Add some of the best Samsung Galaxy accessories into the mix, and you'll have a device that's complete in performance and functionality. But the Galaxy S23 features a lot of the same technology. To help you decide if an upgrade is in your future, we'll cover the ins and outs of the S23 and S21 base models.
Price, availability, and specs
As to be expected, the Galaxy S23 is more expensive than the S21 because it's newer. The S23 starts at $800 for the base model with 128GB storage, which is the same price the S21 was at launch. The biggest difference is that you can actually find the Galaxy S23 pretty easily at most retailers and carriers. Right now you can find it at Samsung with some trade-in offers and other great deals to lower the price, or at third-party stores like Amazon and Best Buy.
Finding a new Galaxy S21 might be difficult, but you should be able to get used and refurbished models at a fraction of the price of a newer phone.
Finally, the Galaxy S23 comes in more colors: Phantom Black, Cream, Green, and Lavender. These are similar to the S21's Phantom Grey, Phantom White, Phantom Violet, and Phantom Pink, but the Cream is more of a beige and the Green is new this year.
| | Samsung Galaxy S23 | Samsung Galaxy S21 |
| --- | --- | --- |
| SoC | Snapdragon 8 Gen 2 for Galaxy | Snapdragon 888 |
| Display | 6.1-inch Dynamic AMOLED 2X Display, FHD+ resolution (2,340 x 1,080), 120Hz adaptive refresh rate, | 6.2-inch Dynamic AMOLED FHD+, 120Hz |
| RAM | 8GB | 8GB |
| Storage | 256GB, 512GB | 128GB, 256GB |
| Battery | 3,900mAh | 4,000mAh |
| Operating System | Android 13 / One UI 5.1 | One UI 3.1 (based on Android 11) |
| Connectivity | 5G, 4G LTE, Wi-Fi 6E, Bluetooth 5.3 | Bluetooth 5.0, Wi-Fi 6, 5G |
| Dimensions | 5.76 x 2.79 x 0.30 inches (146.3 x 70.9 x 7.6mm) | 5.97 x 2.80 x 0.31 inches (151.7 x 71.2 x 7.9mm) |
| Colors | Phantom Black, Cream, Green, Lavender, Graphite, Lime | Phantom Violet, Phantom Gray, Phantom White, Phantom Pink |
| Weight | 5.93 ounces (168g) | 171g (mmWave), 169g (sub6) |
| Charging | 25W wired, 15W wireless, and 4.5 reverse wireless | Wireless Charging, USB-C |
Design
The Galaxy S23 and Galaxy S21 feature aluminum frames but different exteriors. While the S21 was designed with a lighter and, perhaps cheaper, plastic back cover, the S23 resides in a Corning Gorilla Glass Victus shell that provides a superior, weighty feel and will keep your phone more protected from drops.
Samsung also decided to let go of the camera cutout on the S21 (and S22), providing the S23 with noticeable camera bumps that make it wobbly when placed on a flat surface. Overall, the S23 feels more premium and durable thanks to its glass and aluminum finish.
Otherwise, the phones are very similar on the outside. The S21 is a couple millimeters longer and weighs a couple grams more, but that's not going to make much of a difference in everyday use, and you likely won't notice it.
Display
The Galaxy S21 may have been made two years earlier than the Galaxy S23, but there is little difference between them in terms of display. Both devices sport Dynamic AMOLED displays with an adaptive refresh rate that can go from 48Hz–120Hz, allowing you to enjoy a smooth scrolling experience. The screens on both devices are also perfectly flat, ensuring that you don't experience accidental touches as you would on curved displays.
They also both offer FHD+ resolution and have hole-punch cutouts, which makes for more screen real estate and quality viewing. Their sizes are also very similar. The S21 features a 6.2-inch display while the S23 has a 6.1-inch display. This smaller form factor makes them pocketable phones compared to their Plus and Ultra models.
What really sets these screens apart is that the S21's display is made out of the Gorilla Glass Victus while the S23's display features the Victus 2, making the S23's display the more durable option. In addition, the S21 has a peak brightness of 1,300 nits, while the S23 dials it up to 1,750 nits. The higher peak brightness makes the S23 a better option if you use your phone outdoors or want to enjoy better HDR content.
Software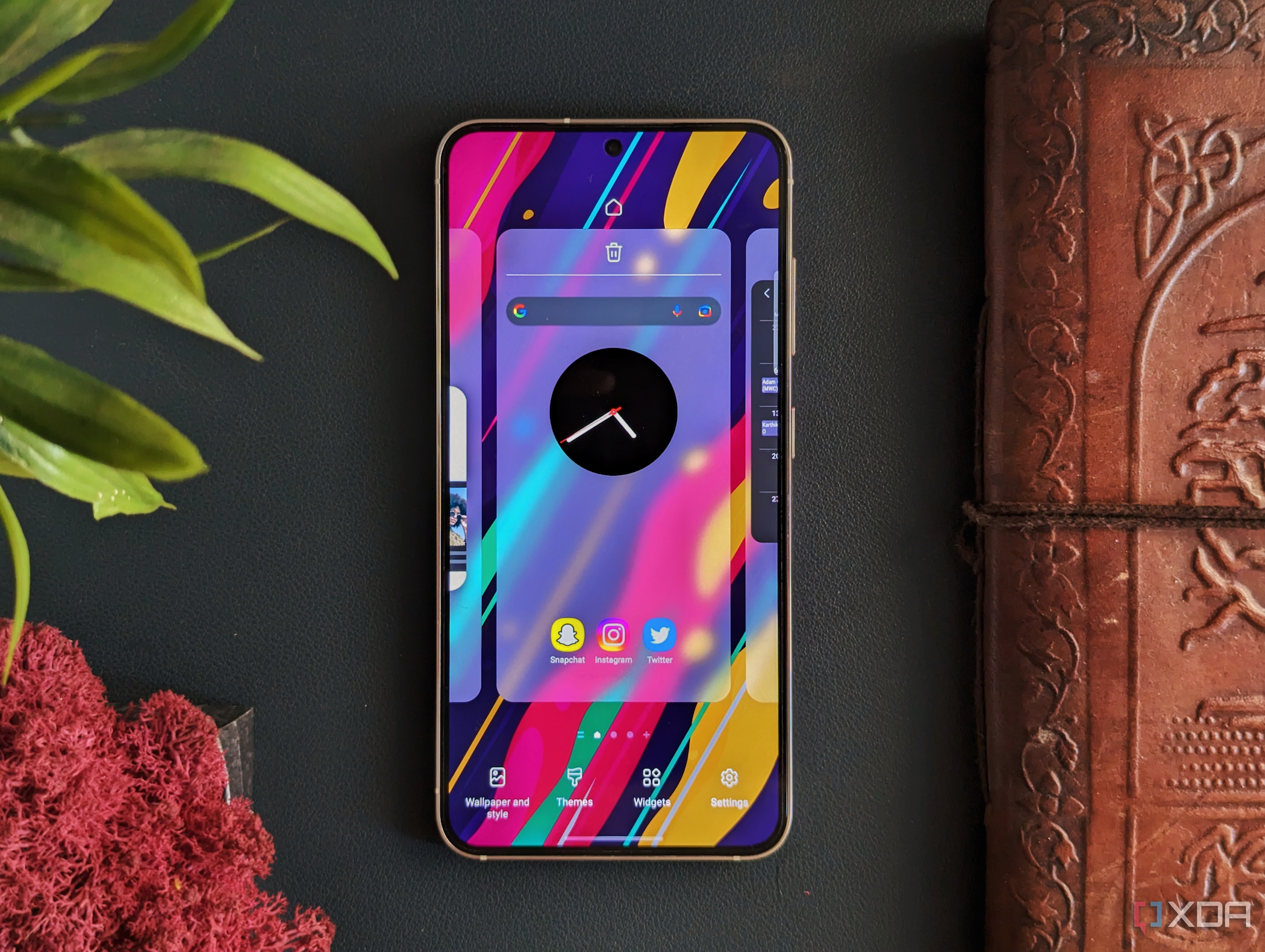 The S21 was launched two years ago with One UI 3.1 based on Android 11. It has since been updated to Samsung's One UI 5.1, based on Android 13. In contrast, the recently launched S23 ships with One UI 5.1. The update comes with many improvements over the 3.1 version, such as Bixby Text Call, which allows you to send messages with Bixby when you don't want to answer a call, Expert RAW mode in the main Camera app for those who love taking RAW images, and Image Clipper, which allows you to remove objects from images and paste it into other apps and images.
Since Samsung offers four years of software updates and five years of security updates, it will support the S23 until Android 17, while the S21 will stop getting updates after Android 15. Therefore, if software updates are a deal-breaker for you, opting for the S23 might be a wise move.
Performance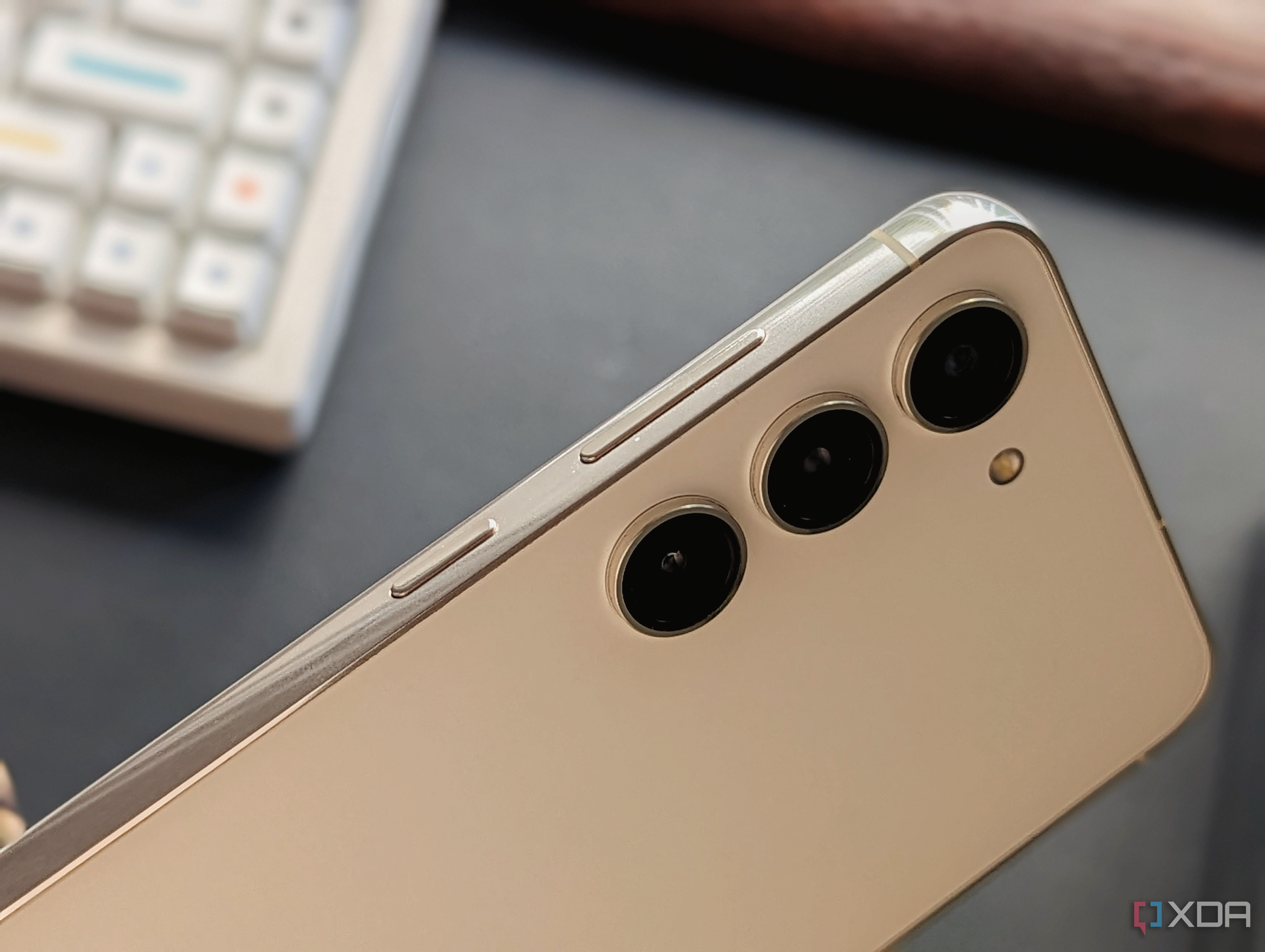 As you can guess, due to its age, the S23 obviously surpasses the S21 in the performance department. While the S21 features the Snapdragon 888 processor, the best chipset from a couple of years ago, while the S23 has the Snapdragon 8 Gen 2 for Galaxy, which has faster CPU and GPU speeds since it's an overclocked version of the already top-of-the-line Snapdragon 8 Gen 2. It even surpasses competitor devices using the normal version of the processor.
Thanks to its enhanced processor, the S23 provides improved loading speeds, battery efficiency, and better overall performance when compared to the S21. For most average users, it'll be difficult to notice the differences between both devices in real-world usage unless you make a side-by-side comparison. On the other hand, power users may notice increased loading speed and performance when using or playing CPU and GPU-intensive apps or games.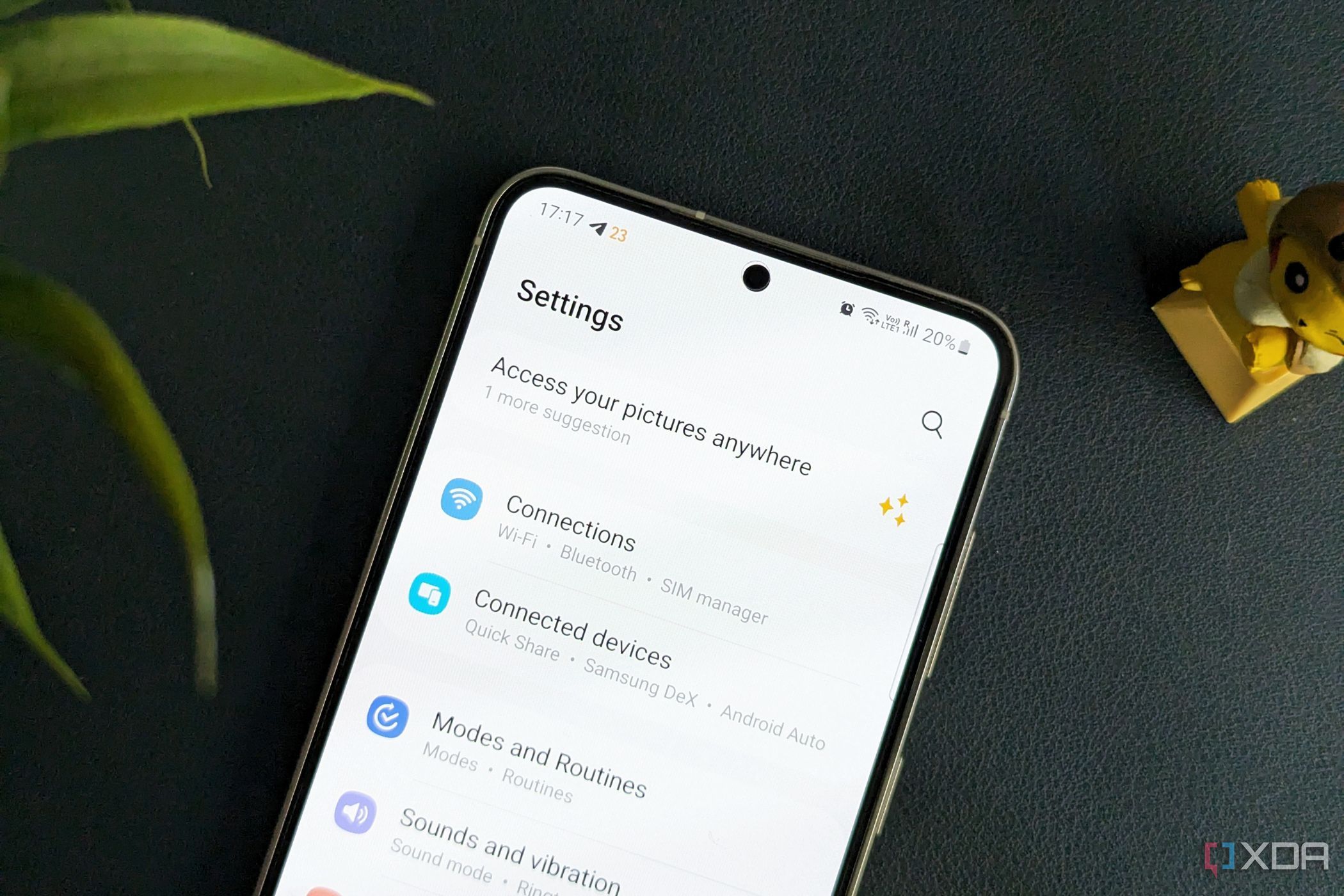 Now, while the newer chipset is nice to have, we wouldn't recommend that you upgrade to the S23 for that alone. You get 8GB of RAM on both devices, so regardless of the choice you make, you're sure to enjoy excellent speed and performance. However, keep in mind that as time goes by, with the different app and software updates, the 8 Gen 2 will feel more agile than the 888.
Battery life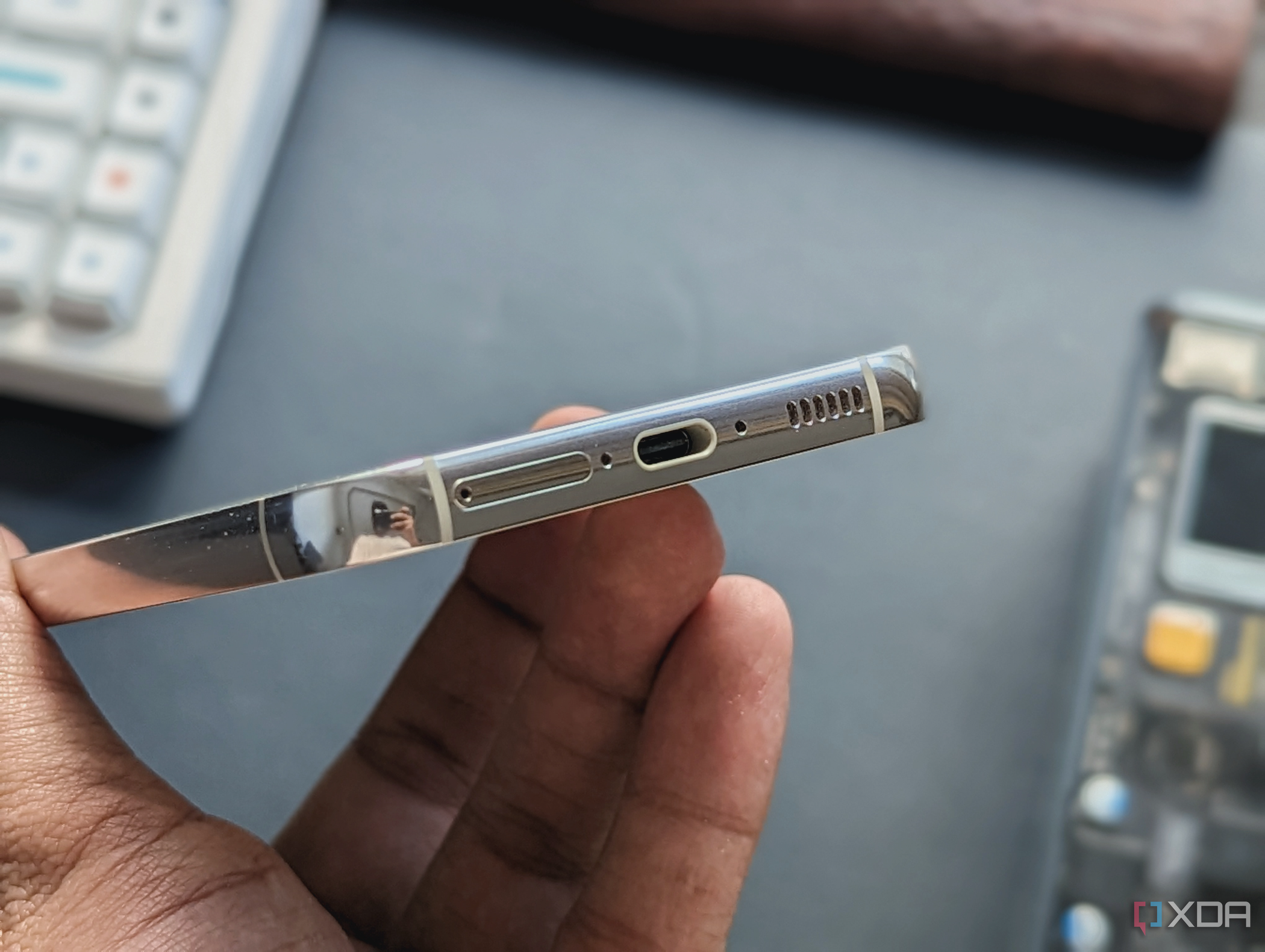 The S21 packs a 4,000mAh battery, while the S23 comes with a 3,900mAh battery. However, the small battery size in the S23 doesn't mean you'll get less juice from the device. Thanks to the efficiency of the new processor, the S23's battery can provide you with an average of 7–8 hours of screen time if you turn off the adaptive refresh rate, the same as what you'd get on a new S21. And since batteries get weaker the more you use them, your current S21 might not be able to hold a candle to the new S23's battery life.
On the other hand, if you're a power user, these batteries may not be up to your standard, especially if you're using the adaptive refresh rate and playing high-graphics games simultaneously. You may get four to five hours of battery life, depending on how you use your device. The charging speeds on both devices are the same. You get up to 15W wireless and 25-watt cable charging on both devices.
Cameras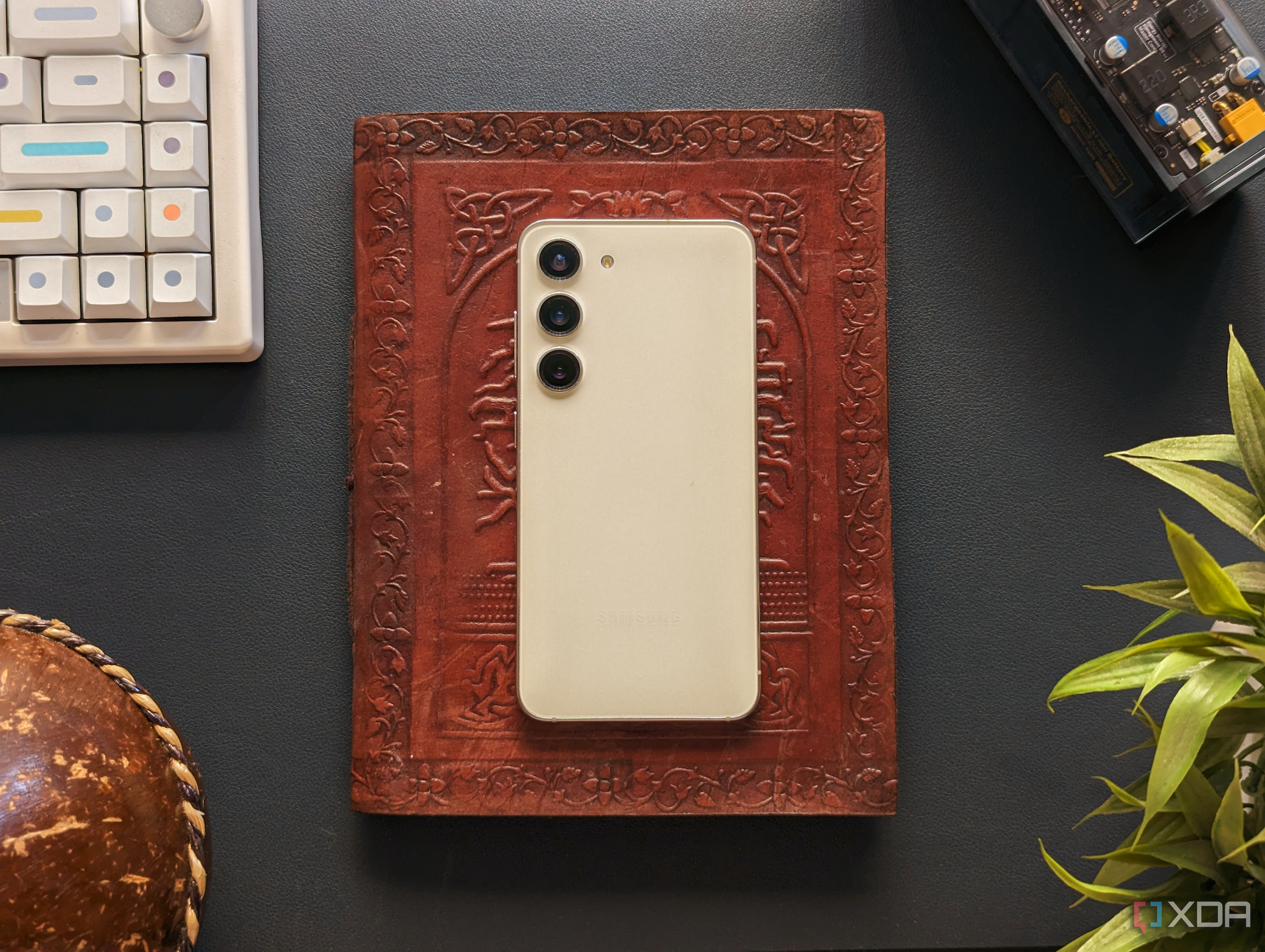 Compared to the 12MP f/1.8 sensor on the back of the S21, the S23 comes with a 50MP f/1.8 main shooter that bins down to 12MP by default. That bigger sensor on the S23 takes in more light, allowing you to get more vivid colors, excellent details, and better contrast when using the main camera in good lighting conditions. But photos are downscaled to 12MP by default to save space on your phone. If you want even more details, sharpness, and better color accuracy in your pictures, or you're unsatisfied with the results of the downscaled 12MP pictures, you can use the full 50MP resolution by selecting it in your camera settings.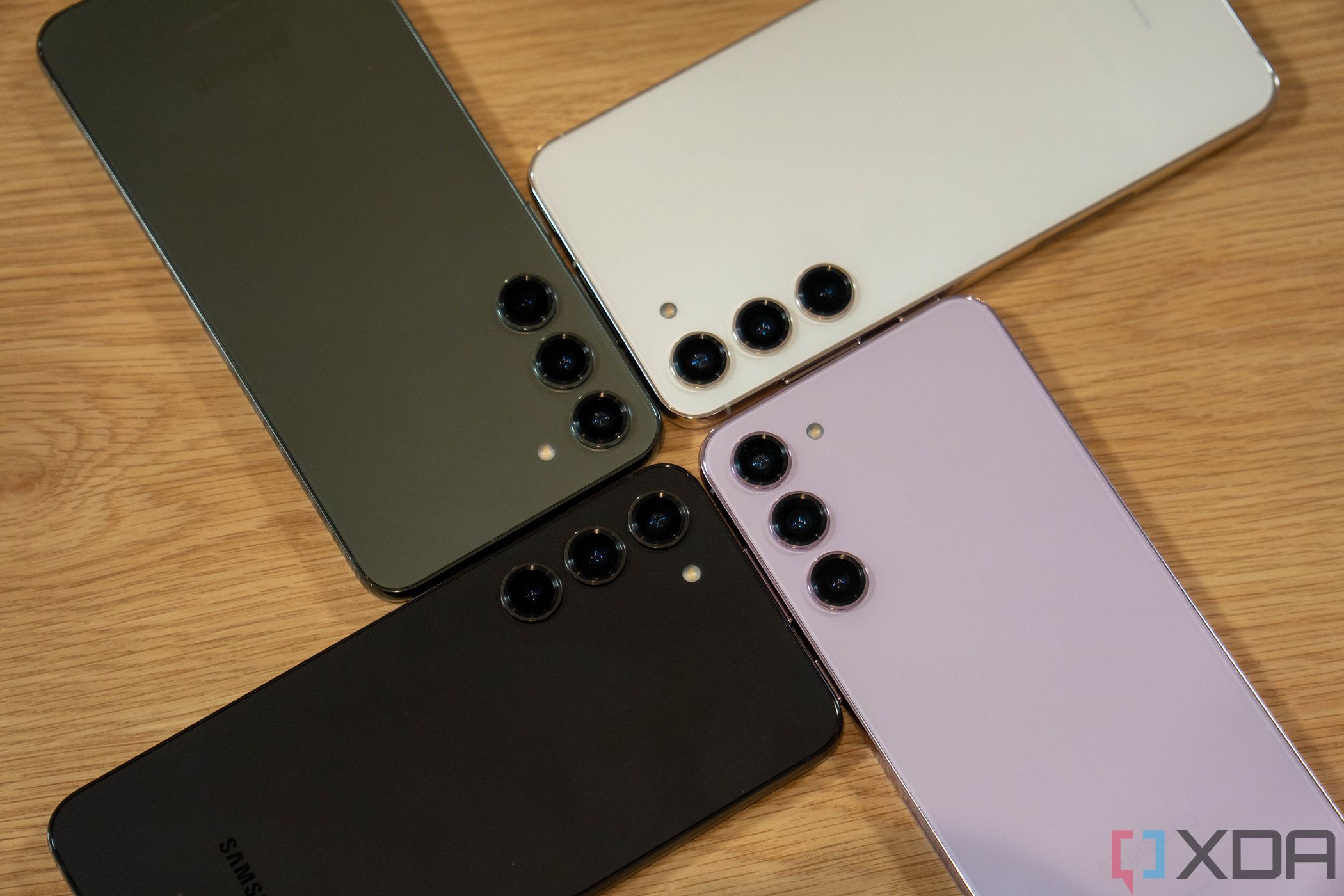 Additionally, there's a switch-up between the telephoto lenses, and therefore zooming capabilities, of both devices. The S23 houses a 10MP f/2.4 lens, while the S21 carries a 64MP f/2.0 lens. The S23's lens may be smaller, but you'll still get the same 3X optical zoom available on the S21's bigger lens. And thanks to the newer processor and some camera software improvements, the S23 is able to provide close-up shots with better edges, fewer grains, and a little more detail than what you'd get on the S21. The camera system also automatically switches to Night Mode when you're taking pictures in low light, allowing you to enjoy faster camera focus and shutter for better shots.
On the video side, the S23 allows you to shoot 8K videos at 30FPS, unlike the S21, which records 8K videos at 24FPS. Both are capable of 4K videos at 30FPS, but the S23 shoots 1080p at 960FPS while the S21 sits at 240FPS. They both support HDR10, and their ultrawide shots are similar.
A 12MP shooter sits on the front of the S23, compared to the 10MP selfie camera on the S21. Both cameras produce good selfie shots and are capable of recording 4K videos at 60FPS.
Overall, the S23 is the camera king between both devices, so you might want to make careful considerations if the camera is the reason for your upgrade.
Which Galaxy phone is right for you?
You might be on the right track if you're considering switching from the S21 to the S23. The S23 offers better build quality, a brighter display, excellent camera optics, and a chipset with improved performance. You get all the good stuff a brand like Samsung has to offer at a relatively reasonable price.
That said, upgrading from the S21 to the S23 is a small jump. The S21 still offers excellent performance, sound camera modules, a nice design, and two years of software upgrades. If you have no issues with the plastic design, camera cutout, and dimmer display, then waiting a couple of years before upgrading to a newer phone might be ideal.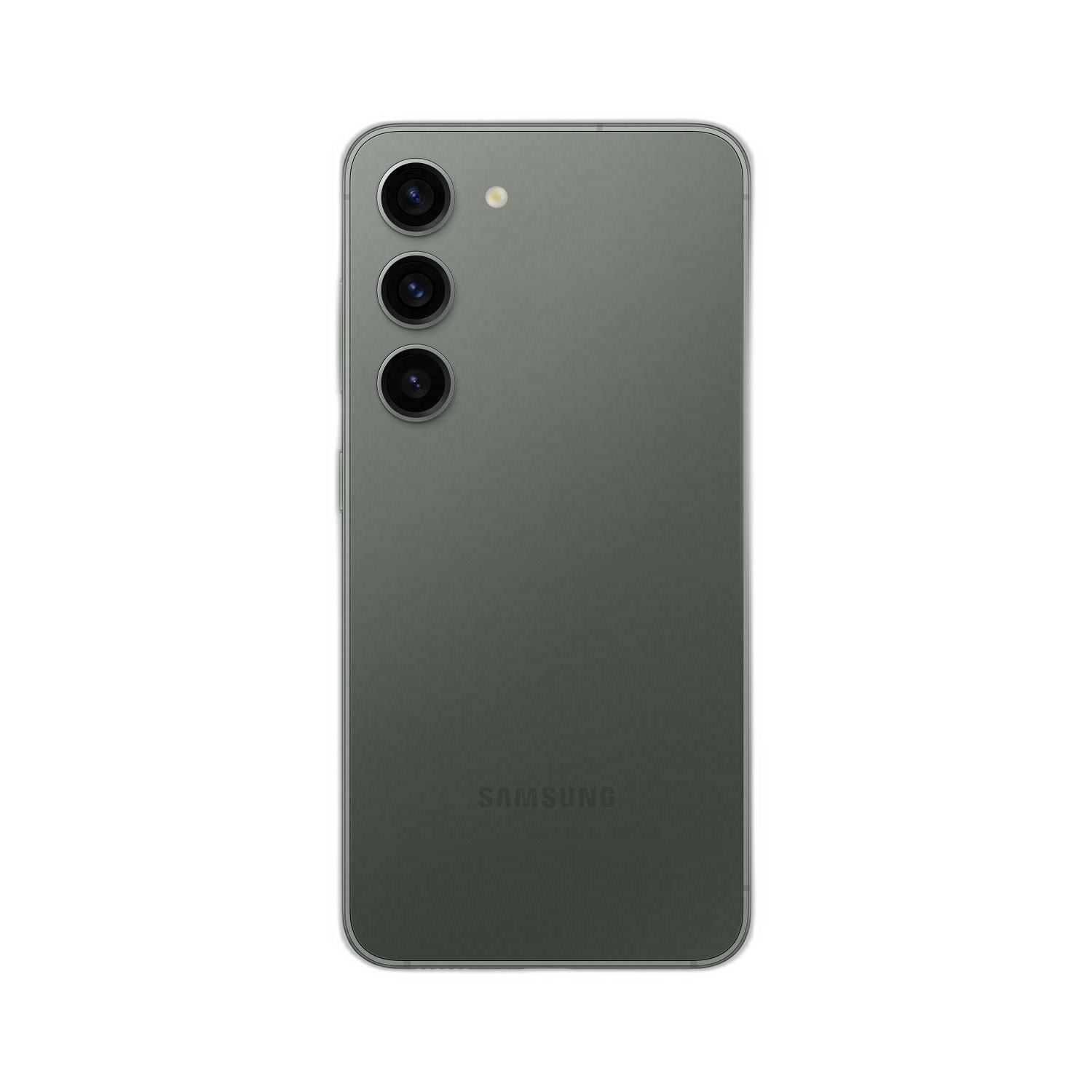 Premium choice
The perfect upgrade
The Samsung Galaxy S23 offers incredible performance, quality cameras, and a top-notch display at a reasonably low price. Add its beautiful aluminum and glass design to the mix, and you can see why it's considered the premium choice.