We no longer have to wonder about when Samsung's Galaxy Unpacked event will take place, as a new leak from Samsung itself has confirmed the date.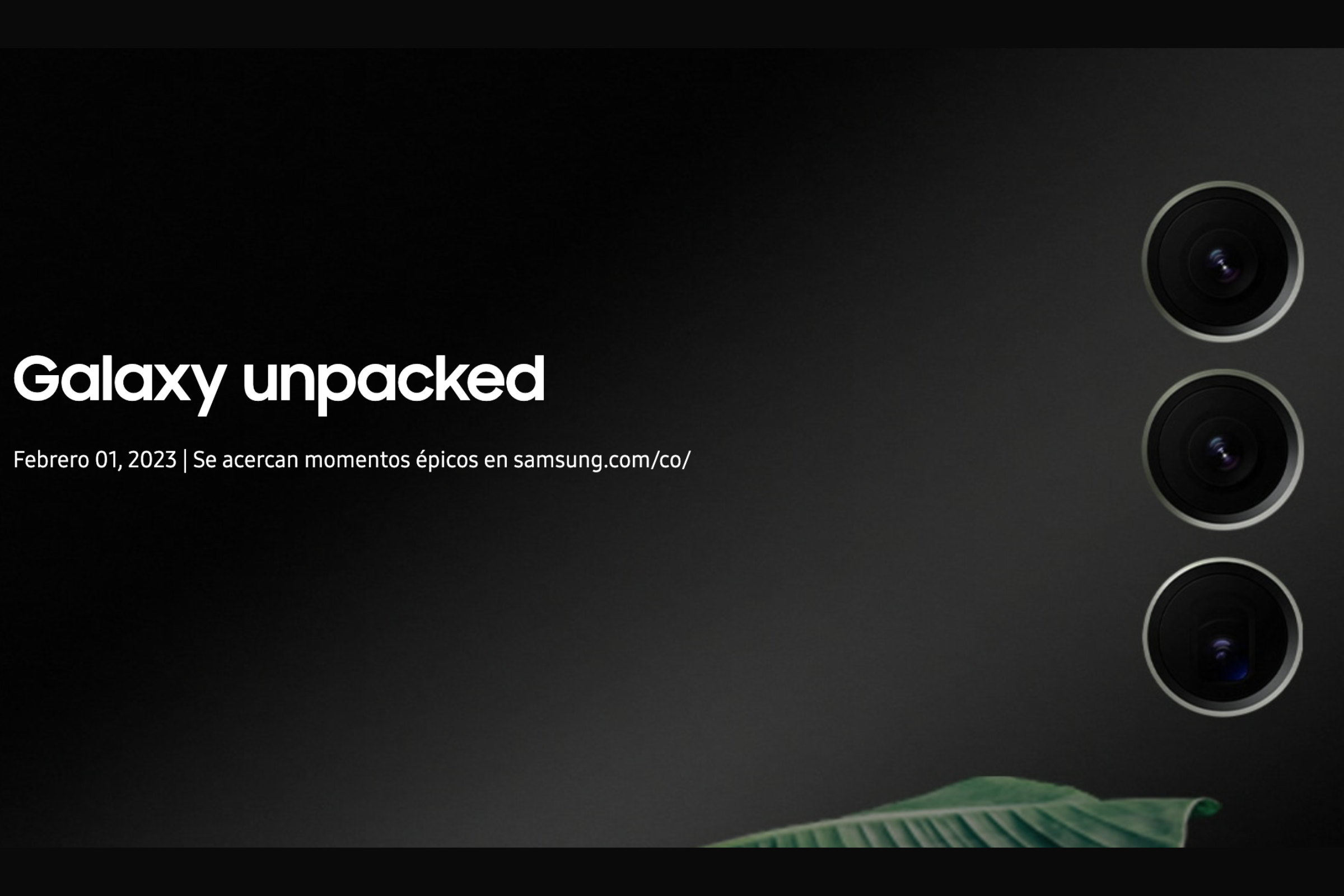 With CES 2023 in the rearview mirror, we can now start looking ahead at what's to come. In the month of February it looks like we might be getting a few events that are geared towards smartphones. OnePlus will hold one event in India that will be focused on the international launch of the OnePlus 11. There is also the potential that during the same month, the OnePlus 11 will also make its way to the United States.
There's also been rumors that Samsung would announce its Galaxy S23 series in the month of February, and it looks like we might have some form of confirmation about this event, if a leaked date is to be believed. While we see leaks about devices and events all the time, this leak comes from Samsung itself, with its Colombian website sharing a date of February 1 for the next Galaxy Unpacked event.
The leaked webpage was seen by a few folks before it was taken down and can be confirmed using the Wayback Machine, which creates digital archives of websites across the internet. For the most part, we don't get too much information from the leak, just a date and an image showing off a triple camera setup. Samsung's upcoming Galaxy S23 series smartphones won't offer a drastically different look and will most likely share a similar design to its predecessor, with minor changes here and there.
Of course, just getting a date for the event is big news, especially for someone looking to buy their next handset. Samsung has been known in the past to offer amazing incentives for those that pre-register for pre-orders. This year's Galaxy Unpacked event could be hold a lot more than just smartphones, with early reports stating that Galaxy Book laptops could also be making an appearance. Only time will tell, so stay tuned as we find out more about the upcoming event.
---
Source: Ice Universe (Twitter)