Samsung introduced the Galaxy Z Flip5 in late August, and the foldable is widely available in four colors – Mint, Lavender, Cream, and Graphite. There are four more paint jobs, exclusively sold on Samsung.com in select regions, which are Blue, Gray, Green, and Yellow.
Today, nearly three months after the Unpacked event, that second quartet is finally available in India.
The online-exclusive colors are a bit more pronounced and brighter, compared to the muted pastel look from the regular series. Samsung priced the new colors exactly as the previous ones, but the device has to be purchased from the company website.
The phone is otherwise the very same on the inside. It has a 6.7" foldable panel with zero gap when folded, a 3.4" Super AMOLED on the cover, and two 12 MP cameras. There is a 3,700 mAh battery while the body is IPX8 certified against water ingress.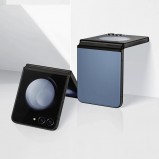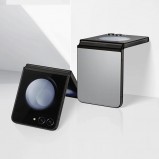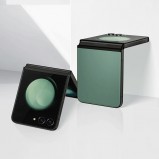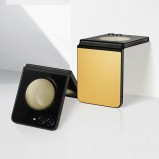 Samsung Galaxy Z Flip5 in Blue, Gray, Green, Yellow
In India the 256 GB version is INR99,999 (about $1,200), while the 512 GB variant is INR109,999 (over $1,300).
Samsung Galaxy Z Flip5