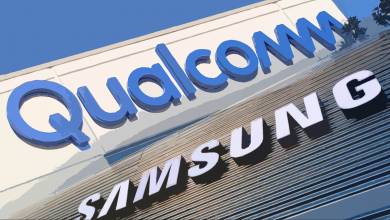 Every chip designer faces a difficult decision.
Both TSMC and Samsung Foundry this year mass-produces chips with 3nm nodes. Both use different types of transistors, as TSMC still uses FinFET transistors with horizontally stacked "lamellas" that improve transistor performance and reduce leakage. Samsung's gate-all-around (GAA) transistors have better control of current flow and less leakage thanks to horizontally stacked nanosheets. TSMC is joining Samsung in using GAA transistors in its 2nm chips expected to be in mass production by 2025.
The lower the bandwidth of the technology node, the higher the number of transistors on the chip. And the more transistors there are in a chip, the more powerful it is and the more energy efficient it is. Therefore, in principle, it can be expected that chip designers worldwide are eager to start shipping chips manufactured using 3nm nodes. But according to DigiTimes and MacRumors, that doesn't seem to be the case after all. Apple, which is planning its own A-series and M-series chips, may be the only major tech company to use 3nm chips in its devices this year.
According to the report, Qualcomm and MediaTek may not want to pay the price of more than $20,000 per wafer for 3nm production for their chips intended for Android devices, because this year's device sales seem extremely uncertain.
Both chip designers face a difficult decision. On the one hand, they don't want to fall behind the powerful 3 nm A17 Bionic, which will power the iPhone 15 Pro and iPhone 15 Ultra. On the other hand, they don't want to overspend on 3nm chips when they can get by with 4nm technology. The report notes that Qualcomm may be forced to spend money on 3nm chips if Samsung is to continue competing with Apple in the premium flagship market.
Given that the Galaxy S23 series will be powered by an overclocked Snapdragon 8 Gen 2 chip manufactured by Samsung Foundry using the 4nm process node, any switch to 3nm seems surprisingly last-minute.
In addition to the fact that Apple uses the 3 nm process node for the A17 Bionic, it is expected that it will also be used for the M2 Pro and M2 Max chips. These parts are expected to be used in the updated 14-inch and 16-inch models of the MacBook Pro.
Hardware, software, tests, interesting and colorful news from the world of IT by clicking here!