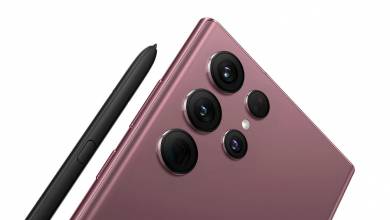 Last year was an unpleasant year for smartphone brands.
Rising component prices, geopolitical tensions and supply chain issues have taken their toll on all smartphone brands. The overall market fell 17 percent in the fourth quarter of 2022. However, two smartphone brands, Apple and Samsung, were able to increase their market share.
According to a report by market research company Canalys, Samsung was the world's largest smartphone brand in 2022. Its global market share was 22 percent last year, which means an improvement of 2 percentage points compared to 2021. Apple also improved its market share from 17 percent in 2021 to 19 percent in 2022. Apple (25%) even managed to overtake Samsung (20%) in the fourth quarter of 2022, as it launched the iPhone 14 series in that quarter, while Samsung did not introduce any important new phones – reports Sammobile.
Chinese smartphone brands suffered, with Xiaomi in third place with a 13 percent market share, down 1 percentage point from 2021. Most of Xiaomi's problems have come from challenges in India, where the company is fighting a tax evasion case with the government. OPPO and Vivo ranked fourth and fifth, respectively, with a 9 percent market share in 2022. OPPO's market share in 2021 was 11 percent, while Vivo's market share was 10 percent in 2021.
According to the market research company, the global smartphone market will stagnate in 2023 due to the economic recession. Brands are said to be approaching this year cautiously, focusing on profitability and cutting costs.
Samsung will launch the Galaxy S23 series in the first quarter of this year (February 1), and you can already pre-order the device to get up to $100 in store credit. The company will introduce the Galaxy Z Flip 5 and Galaxy Z Fold 5 devices in the third quarter of 2023. Their reception could determine Samsung's year in the market.
Hardware, software, tests, interesting and colorful news from the world of IT by clicking here!