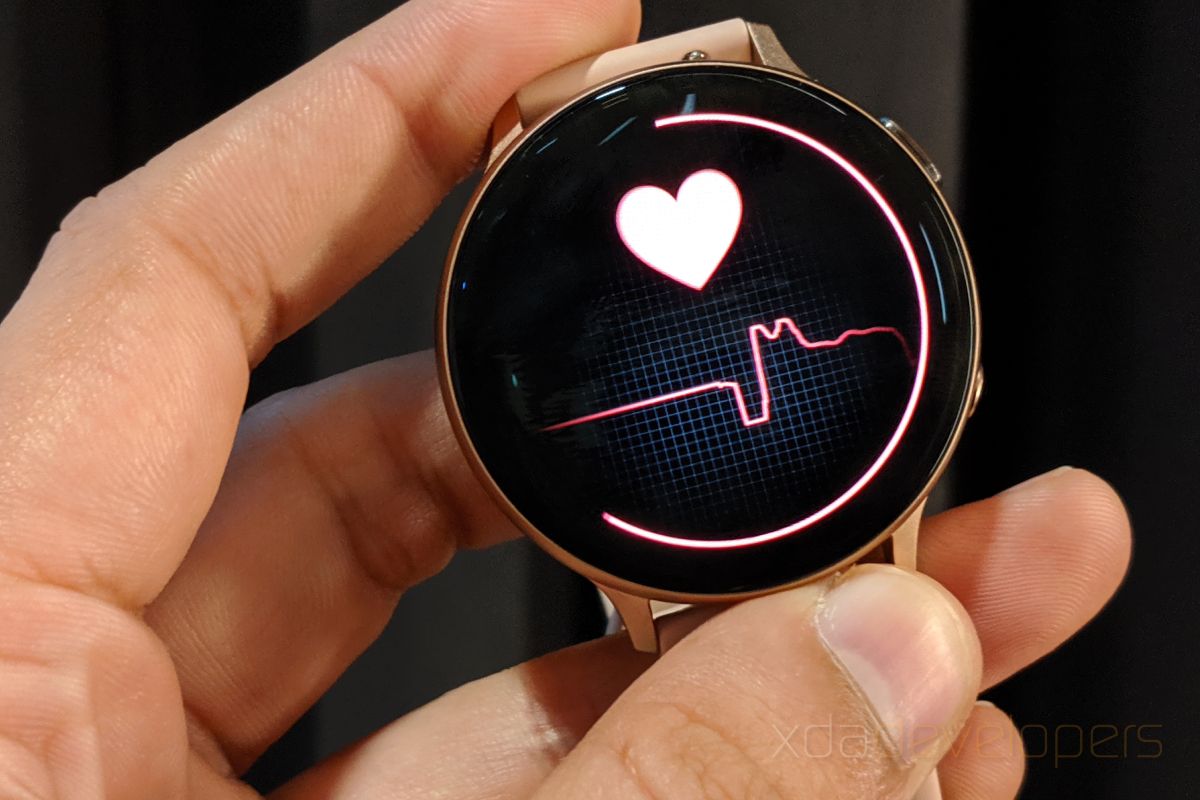 Samsung has received clearance from the Food and Drug Administration to bring irregular heart rhythm notifications to Galaxy Watches. This feature will arrive later this year with the company's next Galaxy Watch devices that will be running One UI 5 Watch. The new software will put more focus on health, wellness, and safety.
Over the years, the company has made strides with its wearables, bringing marked improvements with each generation of product. Just a few years ago, the firm was able to secure FDA clearance for its ECG monitoring app, making it possible to create more tools and add more features aimed at improving a user's health and wellbeing. More recent models like the Galaxy Watch 5 and Galaxy Watch 5 Pro pack Samsung's BioActive Sensor that offers on-demand ECG and heart rate alert function that can detect abnormal heart rates. The introduction of the irregular heart rhythm notifications will give the Galaxy Watch another tool in its arsenal, providing users with more passive information about their health.
In the press release, Samsung's Vice President and Head of the Digital Health Team, MX Business at Samsung Electronics Hon Pak shared:
"We're excited to announce that Irregular Heart Rhythm Notification, designed to help millions of people around the world who may not be aware of a potential heart risk, has been cleared by the FDA. This is yet another example of how Samsung prioritizes proactive safety solutions and enables users to receive a more holistic understanding of their cardiovascular and overall health."
Samsung states that this new feature could potentially warn users of Atrial fibrillation (AFib), a type of heart arrhythmia, which could cause health issues if left untreated. Naturally, if this kind of warning is received, it's probably a good idea to head to your primary physician or hospital in order to gain a clearer picture of what's going on. In addition to the above, One UI 5 Watch will also bring a Personalized Heart Rate Zone feature that will give real-time analysis during runs. The feature will also be able to create customized interval training programs providing five different intensity levels with warm-up, fat burn, cardio, hard-training and maximum effort.
Furthermore, Galaxy Watch Pro owners will be able to take advantage of GPX files and can download them directly from the Samsung Health app. There will also be a new Sleep Insights UI that will give users a better understanding of their sleep and make the data easier to read. Along with sleep score, the watch face will show details like sleep phases, snoring hours, and blood oxygen levels. The Sleep Coaching feature will also be made directly available from the watch. As of now, the One UI 5 Watch is slated to arrive first on upcoming Galaxy Watch devices, and will be made available to supported Galaxy Watch models sometime in the future.