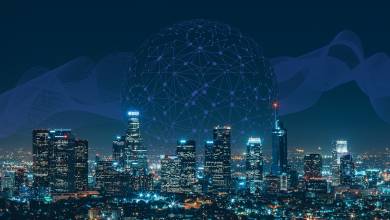 Whatever you call it, virtual, knowledge-based, digital or even information city, urbanization requires the increasing use of advanced technological solutions that play a central role in the functioning of the city of the future. But how can an intelligent settlement be made smarter?
In recent decades, local governments have faced increasingly complex socio-technical problems, while it has also become obvious to them that advanced technological solutions are of great importance in the development of cities and in preserving their competitiveness. The leaders of the settlements are increasingly realizing that the smart city is a multidimensional concept that, although it has very different components and elements, together contribute to the objective and subjective quality of the urban environment by stimulating the development of new services and applications and creating a more efficient environment in problem solving and innovation.
"In nearly 30 years, we have developed an algorithm-supported administration system that is unique in domestic public administration. The complete electronicization of this area, both in terms of internal business processes and external (customer) actors, has been completed and is operating normally in many places. system includes everything that a local government currently has to do in relation to public areas in terms of its tasks. This does not only include support for parking and public area supervision work, it also puts a much more complex and effective solution in the hands of the city administration," said the public area supervision and dealing with the development of information systems for parking control in public areas and supporting other control work Sessionbase its manager, Zoltán Schäffer.
Interactive and information-based urban environments
It cannot be denied that the introduction of smart solutions in public administration can cause a revolutionary transformation in the provision of city services. However, according to the specialist, an important question is what should be taken into account in the "operation" of a given city or independent district in accordance with today's requirements, in order to have as much information about the processes as efficiently as possible, with as little human intervention as possible, preferably automatically, which can be analyzed by either machine or human intervention. As an additional option, the population "using" the city, service providers, points of sale, and tourism operators can also obtain information from the available mass of information and have additional information in the course of their activities.
"In the field of cost reduction, our company strives from the beginning to automate and typify as many tasks as possible, so that they can be performed without human resources, at any time, with the help of algorithms and machine decisions. Accordingly, there are hundreds of such functions in our systems, which are performed automatically without human intervention their task. This development philosophy has a two-fold goal. Let's reduce the amount of human resources spent on administration, and also achieve that customers do not have to visit the customer service/office, but can manage their affairs on some web interface available to them. In addition, it is as varied as possible and make it possible for them to pay fees and claims in the simplest way," the expert stated.
As a result of the large-scale data collection, the implementation of more efficient and targeted task executions increases the organization's performance and reduces the resolution time spent on individual incidents. In the tourism sector, as a result of the analyzes based on real data, it is possible to effectively intervene in the processes in a very short time, the provision of self-organizing processes and solutions based on the data analyzes becomes available from the side of the population, service providers and guests.
What does the creation of a system according to the "SMART CITY" concept result in?
– transparent and well-documented operation
– more income (lower costs, more efficient organizations, more income)
– minor personal office case management
– more extensive residential services, with plenty of convenience functions
– multifaceted payment and problem management solutions
– more efficient "customer management" as a result of tourist data collection (virtual city card, introduction of city application, more effective involvement of service providers, analysis of tourist behavior patterns, increase in efficiency)
The key to this is that the data collection, data processing, and functional administration systems of the individual settlements based on their operational functions must be organized into a unified complex system. This can be accomplished in several ways, in which a Sessionbase is available to local governments.