Google gives the option to download a file with the data of the Stadia saved games.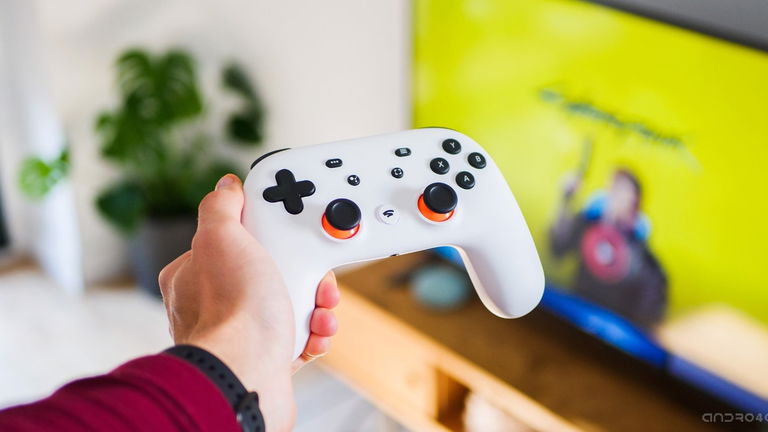 Are you a Stadia user and don't know what to do when the platform disappears? We are going to show you how you can recover saved games of your games
And it is that the Google Stadia days are numbered. In January 2023, the gaming platform in streaming Google closes its doors, and users are forced to look for an alternative so you can continue enjoying your favorite games.
Luckily, Google gives the option of export and download save files of the games, in a simple and fast way. In this way, it is possible take advantage of saved games in the PC version of the games.
Download your Stadia games step by step
The process for Downloading Stadia data is easy. To do so, all you have to do is resort to takeoutthe Google tool that allows get user data saved by Google in its different platforms and services. Including Stadia.
The steps you must follow are detailed below:
open the google takeout website and check only the option of Google Stadia, which includes profile data and settings, game history and achievements, saved games in ZIP format, friends list and screenshots.
With Stadia checked, select "Next Step".
Choose how you want to receive the file, be it via email, Google Drive, Dropbox or the method of your choice. You can also choose the file format to download.
Finally, tap on "Create export".
When Google has prepared your file, you'll receive a notification email. It will be then when you can download your Stadia save data. Depending on the amount of data, the waiting time can take anywhere from a few minutes to a few days.
Use your saved games to continue playing where you left off
Now that you have the data downloaded, you can take advantage of Stadia save games to continue playing. Before, yes, you will need have the games on your PCor use a service that allows you use local saved games.
The files you will need to use are compressed in the downloaded ZIP file, inside the folder named "Gaming". This folder contains several folders, but the one of interest is the one called "GAME_SAVE".
there, you will find all save files from games you've played. There will be multiple files for each game, with the most recent having the highest number in its name.
Those files can be copied into game installation paths to be able to continue the saved games. Each game has a different installation path and folder structure, so you'll have to figure out where are the save game files in each game, or wait for the developers to facilitate the process through dedicated tools.