Rajinikanth acted in one or two commercials in his initial period but never acted in commercials after a while. At this stage, a cent company has approached Rajini for advertising. Now let's see what Rajini said then.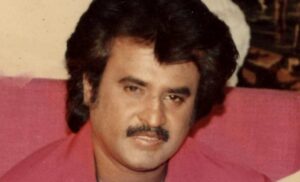 Last year 2007 movie "Shivaji The Pass" starring Rajinikanth. The film was directed by Shankar and produced by AVM. While the film was being made, a cent company approached AVM and asked for permission to use Rajini's photo from "Shivaji" in its cent advertisement and was ready to pay Rs 1 crore for it.
But Rajinikanth refused to use his photo in the advertisement of that cent. He has also given a reason for that. "If my photo is in an ad for that cent, my fans will think I'm using that cent. I don't want to disappoint my fans. That's why I'm not interested in acting in commercials. I don't give permission to use my photo in advertisements," he said.
Rajinikanth has refused to act in commercials for the sole reason that he does not want to deceive his fans even though he claims to be paid crores of rupees.
Also Read: Two actors who were afraid of Shivaji!.. Don't know this!..