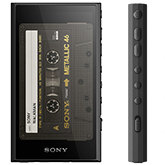 Some people find it hard to imagine that someone functions today without a smartphone, so they use classic MP3 or MP4 players to listen to audiobooks or music. Sony wants to help the most demanding music lovers who for some reason do not use a smartphone by restoring the Walkman brand. The manufacturer introduced the Walkman NW-A306 model, which will hit stores in February this year.
Sony Walkman NW-A306 will appear in stores in February this year in black and navy blue. It will ensure both listening to files directly from the device and from streaming services.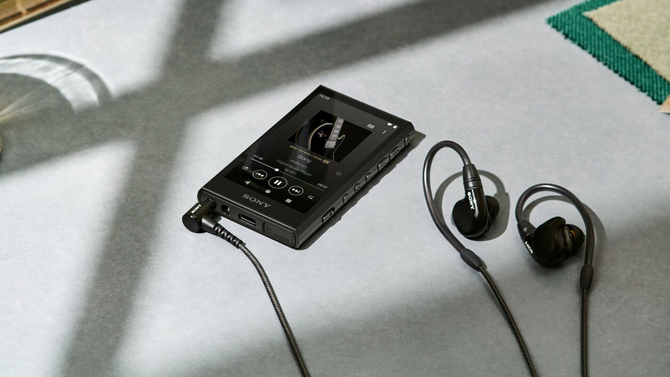 The NW-A306 model is – as the manufacturer claims – designed for demanding users who expect high-quality sound and impeccable design. This compact device weighs 113g and fits easily in your pocket. It offers support for 2.4 GHz and 5 GHz Wi-Fi networks, as well as Bluetooth version 5.0. The whole thing also works on the Android 12 system, so nothing stands in the way of listening to both your own files stored on a 32 GB carrier and using streaming services (TIDAL, Spotify, etc.). To be precise – the mentioned memory can be expanded by installing a microSD card. As for the controls, the manufacturer opted for both a 3.6-inch (9.14 cm) TFT color touchscreen and physical buttons on the side of the player.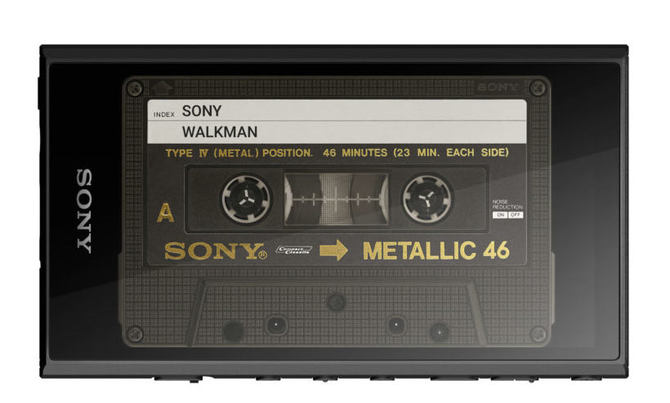 Among the solutions that went to the Walkman NW-A306 model, we find the S-Master HX digital amplifier adapted to the requirements of recordings in the native DSD format. It reduces e.g. distortion and noise across a wide frequency range for a full, rich sound, further enhanced by the new lead-free solder. The NW-A306 player also uses gold-added reflow solder – the same as in the Walkman Signature Series. This is supposed to significantly improve the overall musical properties, including the placement of sounds and the extent of the sound space. Further improvement in sound quality is provided by elements such as two clocking systems, a foil capacitor, a precision audio-grade resistor or an upgraded DSEE Ultimate system.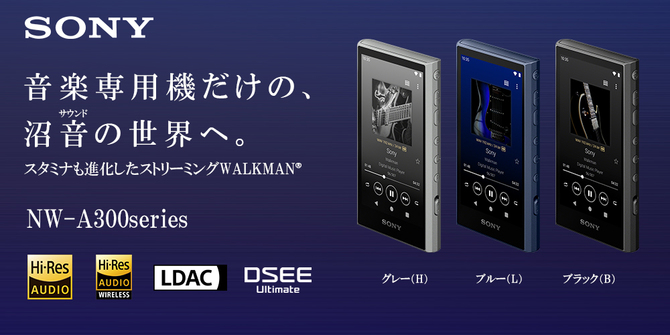 Another feature that distinguishes the Sony Walkman NW-A306 from previous models is the longer battery life. Up to 36 hours for FLAC 44.1 kHz recordings, up to 32 hours for high-resolution FLAC 96 kHz recordings, and up to 26 hours for music from a selected music service app. It is also worth mentioning that the device is charged via the USB-C connector, it also has a classic 3.5 mm mini jack audio jack, which provides sound in the range of 20 – 40,000 Hz. The price of the player has not yet been officially announced, but foreign websites suggest that you will have to prepare for at least $ 250.
Source: Sony