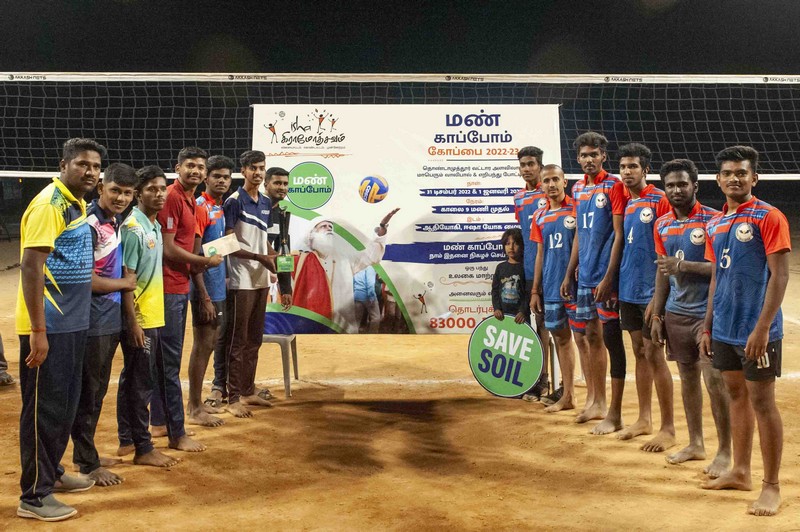 To create awareness about soil resource conservation through sports competitions, volleyball and throwball competitions for rural youth were held in Isha.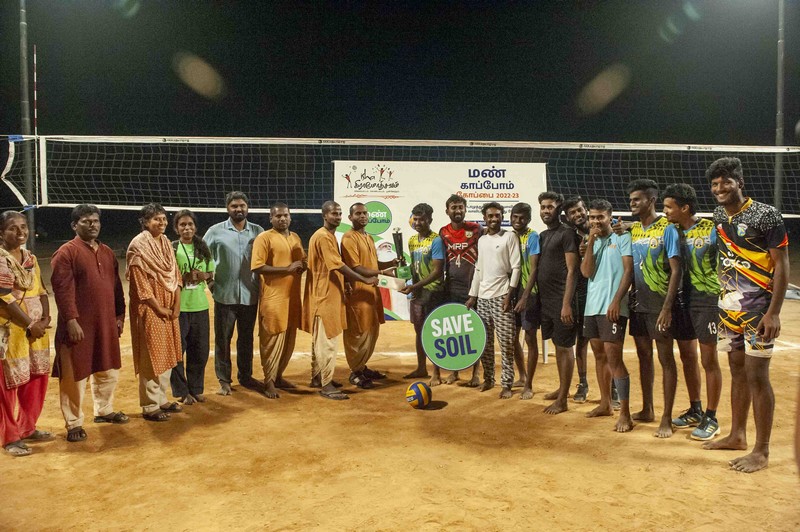 About 400 young players and women players from Thondamuthur surrounding villages participated in the competition held in front of Adiyogi from December 31 to January 8 on behalf of Isha Outreach Organization. 29 teams participated in the men's volleyball competition and 8 teams participated in the women's throwball competition.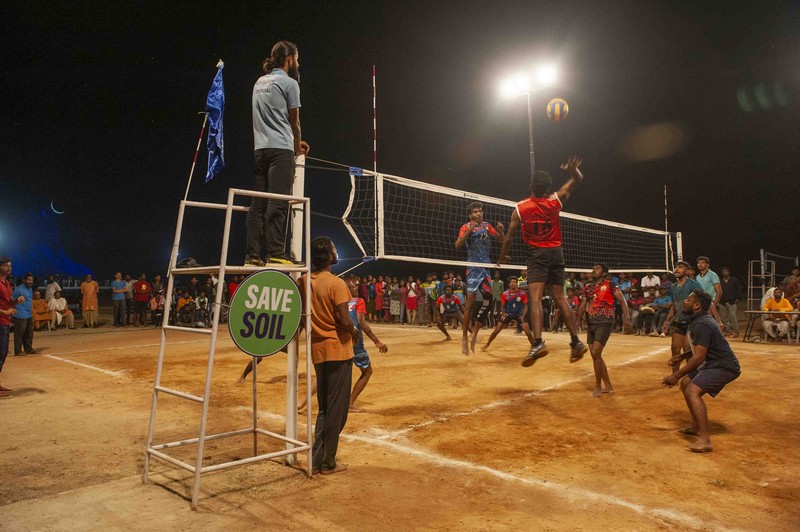 The final of this tournament was held on 8th January last in front of Adiyogi. At the end of the match, the Madhavarayapuram team won the first place and the Devarayapuram team won the second place in the volleyball match.
In the throwball tournament, Pullakoundan Pudur team won the first position and Devarayapuram team won the second position. To the winning teams, Mr. Sadanandam felicitated by presenting the winning trophy and prize money.