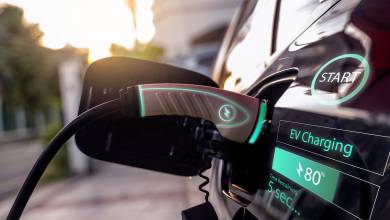 Vitesco Technologies and Infineon are strengthening their partnership to achieve even greater efficiency in the field of e-mobility. The common goal is to increase the efficiency of electrified vehicles and reduce system costs.
Vitesco Technologies and Infineon Technologies AG are making their long-term partnership even closer. Under the agreement, Vitesco Technologies will use Infineon's AURIX TC4x family of microcontrollers in the next generation of electric and electronic (E/E) vehicle architecture master and zone controllers and new electrification system solutions.
The multi-year agreement will enter into force in 2027, and its planned value exceeds one billion euros. The goal of the two companies is to jointly improve the efficiency of the electrified vehicles of the future and reduce their system costs, taking into account the functional according to ISO 26262 and cyber security according to ISO/SAE 21434. In the long term, the strengthened partnership guarantees Vitesco Technologies the production and supply of important components necessary for the transformation of the automotive industry towards electromobility. In addition, the company benefits from the broad, high-performance product portfolio of the AURIX microcontroller family, Infineon's expertise and investment in developing manufacturing capabilities to ensure supply.
"Microcontrollers are the cornerstones of our electronic systems. Our partnership with Infineon gives us a huge advantage, as it allows us to define at a very early stage the features and capabilities that the microcontrollers used in the automotive industry of the future must have. This allows us to proactively shape tomorrow's a path to its software-controlled vehicles," said Thomas Stierle, member of the board of directors of Vitesco Technologies and director of the company's electrification solutions business.
"The system-level know-how and expertise of leading innovators like Vitesco Technologies will help make our AURIX TC4x microcontroller family an important building block for the next generation of E/E architectures," added Peter Schiefer, president of Infineon's automotive business. "We are proud to further strengthen our partnership with Vitesco Technologies and work together on the future of mobility."
Microcontrollers are key components in the automotive industry that control and monitor a wide range of automotive systems, such as the electric powertrain, E/E architecture, ADAS radar, and chassis. Infineon AURIX TC4x microcontrollers combine performance with the latest trends in virtualization, AI-based modeling, functional safety, cyber security, and network functions, paving the way for the next generation of E/E architectures and software-controlled vehicles.