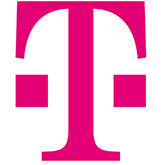 Ookla, a company that specializes in in the analysis of Internet networks, has just published a report for the fourth quarter of 2022, which clearly shows the constant dominance of T-Mobile in the space of mobile operators. The material includes to a median download speed of 151.37 Mb/s. This is a really good jump compared to the speed of 116.14 Mb / s, which was characterized by the operator in the third quarter of 2022.
At the end of last year, T-Mobile announced that it had achieved its annual goal of covering 260 million people with the Ultra Capacity 5G network. The good streak of the telecom is also confirmed by Ookla with its latest report.
When it comes to download speed, T-Mobile not only beat itself (in the sense of quarter to quarter), but above all with strong competition such as Verizon (second place with a median of 69.01 Mb / s) or AT&T (third th place, median 65.57 Mb/s). What about download speeds? Here we are dealing with smaller differences in medians between operators, but T-Mobile still dominates with an average result of 12.53 Mb/s.
It was no different in the fourth quarter in the case of 5G connectivity, where T-Mobile again took the lead with an average download speed of 216.56 Mb/s (data for the USA). According to Ookla, however, this was a moderate increase compared to the 193.06 Mb / s that T-Mobile "knocked out" in the third quarter of last year. Ookla additionally examined the level of 5G network availability for users who use 5G devices. In this case, there was no clear difference between the coverage of the 5th generation network by T-Mobile and by AT&T, but it is clear that Verizon was already significantly behind in this matter.
Source: Ookla