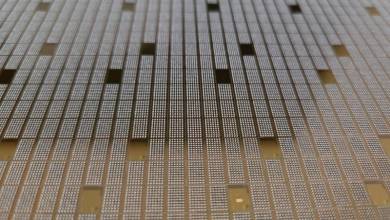 China has launched a dispute at the WTO to remove export controls imposed by the United States.
Taiwan has asked to join talks at the World Trade Organization (WTO) dealing with China's protest against US chip sanctions. They want to add to the debate, which may also have an impact on the global chip industry. The island nation is officially asking for a seat at the table when consultations begin because of its prominent role in global chip manufacturing, Taiwan said in a WTO filing.
China has launched a dispute at the WTO to scrap export controls imposed by the United States, which are designed to limit the Asian country's ability to develop its semiconductor industry and equip its military. Beijing has accused Washington of economic protectionism, undermining trade rules and threatening the global supply chain.
The US is pressuring allies from Seoul to Tokyo to join the restrictions. It is unclear what Taipei's purpose is in joining the dispute, but the island produces the vast majority of the world's most advanced semiconductors and its biggest companies, including Taiwan Semiconductor Manufacturing, have complied with US restrictions. In any case, US trade officials will travel to Taipei later this month for talks.
Japan and the Netherlands (where equipment essential to manufacturing advanced chips is made) have agreed in principle to join the United States in cracking down on exports of advanced chip technology to China, and are likely to adopt at least some of the sweeping measures introduced in October to limit equipment sales to Chinese companies – Bloomberg News reported.
Even if China succeeds in its case, the WTO has no power to force the United States to reverse its measures, which, combined with domestic economic turmoil, have hampered many of the Asian country's biggest chipmakers.
Chinese semiconductor companies are facing new challenges at home, as Beijing is reluctant to pour huge resources into them as it has in the past. It is pausing huge chip investments as the recovery from the Covid-19 pandemic strains the world's No. 2 economy and Beijing's finances. Top officials are discussing alternatives to the costly subsidies, which have not produced concrete results but have instead encouraged corruption and US sanctions.
Hardware, software, tests, interesting and colorful news from the world of IT by clicking here!