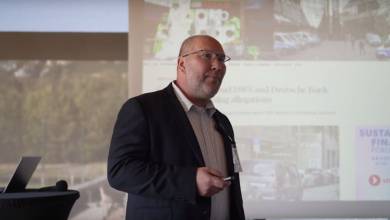 Therefore, a data-driven and accurate sustainability report is very important.
Deutsche Bank's asset manager, DWS, submitted it as a regular annual financial report, as a result of which the German police raided the headquarters half a year later, and the CEO resigned. In the report, it was claimed that ESG investments represent a very large proportion, but in fact they did not invest that much in this area, and this is a crime. The future of the company may depend on a report – it was said at the SustainIT 2022 conference organized by Computerworld.
Tamás Mehlhoffer, PR Director of Tungsram Global, said in his presentation: the sustainability report embodies all the efforts that a company pursues for the sake of sustainability. Although it is broad and can take many forms, it is actually a corporate communication tool for stakeholders to be informed about how a company fulfills its environmental and social commitments. It is no coincidence that the marketing and communication department is responsible for its preparation. However, it takes full corporate commitment and buy-in to the corporate culture to make this a real, data-driven, accurate and accountable report. You can see how this can be implemented and how companies can avoid the trap of greenwashing in the video:
Hardware, software, tests, interesting and colorful news from the world of IT by clicking here!