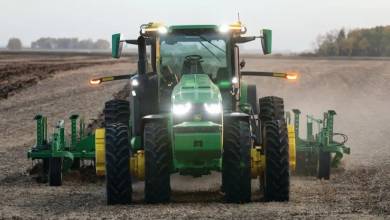 The demand for power machines for precision farming has increased significantly.
Technological modernization is taking place in domestic agriculture, which is clearly shown by the fact that in 2022 farmers spent HUF 686.2 billion on improvements, 6.6 percent more than in 2021. Last year, farmers received a total of HUF 226 billion in subsidies for agricultural investments, which – counting the 50 percent co-financing – allowed them to contribute to around HUF 452 billion in investments. The unchanged price value of investments increased by 80.8 percent between 2010 and 2022, which contributed to the improvement of the sector's productivity and international competitiveness.
Within the developments, the development of agricultural machinery sales in Hungary has been showing dynamic growth for years and, despite the difficulties, another record was set in 2022. Individual farms and cooperatives bought HUF 385 billion worth of new agricultural machines and tools, which was 65 percent more than sales a year earlier. HUF 80 billion were spent on components, which shows a 12 percent increase.
The Rural Development Program plays a major role in the expansion of the agricultural machinery market. For the application promoting the transition to precision farming, the demand for power machines of precision farming, such as tractors, combines, sprayers, and work tools capable of applying according to plan, has increased significantly.
Hardware, software, tests, interesting and colorful news from the world of IT by clicking here!