In a business environment full of uncertainty, companies can use IT solutions to gain the agility and flexibility needed to manage continuous changes, says Dr. Attila Molnár, regional business director of Techwave Hungary Zrt. The company, known as a domestic pioneer of services, offers a full range of clouds for the introduction of advanced capabilities.
With its solutions and services, Techwave Hungary provides its customers with an IT application background that adapts to dynamically changing market needs and serves them at all times. The company, which started more than two decades ago under the name HostLogic and was the first in Hungary to earn the SAP Gold Partner status, today offers the supplier's latest software solutions, which include system integration and implementation consulting, as well as international standard operation services as the leading SAP hosting partner in Eastern Europe. and provides application support.
In September 2016, HostLogic joined the US-based Techwave international IT service consulting company group, which supplies and provides full-scale solutions worldwide. Techwave Hungary's team also participates in major international SAP implementation projects, and based on its experience, it also expands its domestic service portfolio – today it no longer serves as a single-brand supplier, but as a supplier of the entire IT solution portfolio, helping the further digital transformation of organizations.
Computerworld: What trends are experienced in the domestic market in relation to ERP transformation?
Attila Molnár: Even a few years ago, companies traditionally considered ERP solutions implemented locally as a basic system that is not transferred to the cloud, but this has now changed. They gained such favorable experiences with other cloud-based applications that today 80 percent of organizations plan to move additional applications, including ERP solutions, to the cloud.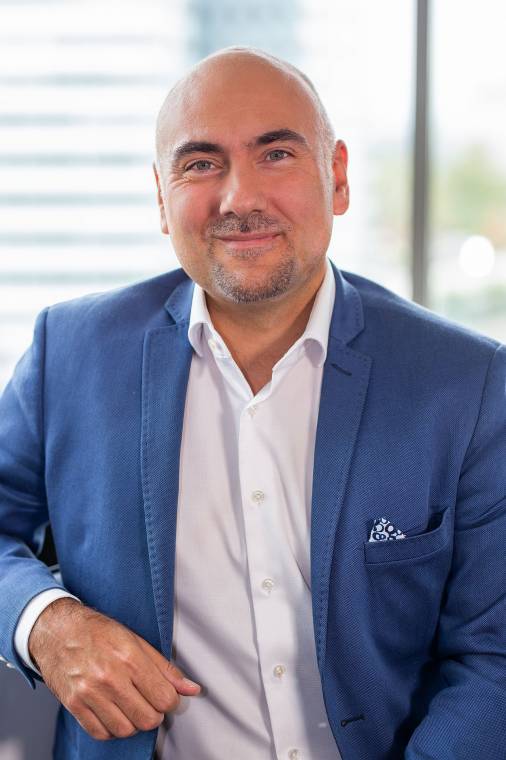 In a difficult business environment full of uncertainty, companies can use advanced cloud-based IT solutions to respond to changes faster and more flexibly, reduce their costs and risks, and get closer to their customers. During the pandemic, when business continuity was suddenly threatened, all organizations faced this. The rapidly changing needs of customers, and thus of the business, can no longer be served even in the field of corporate management with developments that last for many months. A good solution must be provided within weeks, and organizations can achieve this agile, data-driven operation in the cloud.
CW: What solutions and services do you use to help transform domestic organizations into intelligent companies?
Attila Molnár: We offer a full portfolio of services, public and hybrid cloud in hyperscale clouds, in the clouds of our technology partners and in Techwave's own cloud, as well as in the form of solutions implemented locally at our customers. We started as a SAP partner, but today we offer solutions in all areas related to company management – BI, analytics, ECM, IoT and others. While in the past we customized the standard ERP system according to the existing processes of our customers, today we focus on company areas instead of individual processes, in which the modern ERP solution together with many additional applications – such as CRM, CX and SCM – designed according to the best business practices, serves dynamically changing needs with its standard processes.
With cloud-based integrated solutions, we help our customers to operate in a data-driven manner, and this is also what ERP transformation aims for in smart companies. The implementation of SAP S/4HANA in the domestic market has recently started, including conversion, as many companies have switched from the previous version of SAP ERP to the most advanced system of the vendor.
We help our customers with the conversion with our S4 Preparation program, with which, through the examination of business goals and needs, we quickly determine when the version change can be started and in which environment it can be implemented most advantageously – the new system should remain on-premise, use the public or private cloud service of SAP Cloud , move to a hyperscale cloud or Techwave's private cloud. In addition to cost advantages, our private cloud with its domestic data centers also facilitates compliance with data sovereignty requirements.
CW: What are you focusing on in the new year and what advice do you have for companies to digitally transform corporate governance in 2023?
Attila Molnár: We are planning many S4 Preparation projects, in addition to which CX projects, sales and marketing automation, omnichannel customer service and investments aimed at the digital transformation and connection of sales, and SAP Emarsys introductions are in focus. All of this faithfully reflects the business needs and trends shaping the further digital transformation of intelligent companies.
We advise companies not to view their digital transformation as a business project, but as a part of the ERP transformation. Techwave's team, which understands both sides, will support its implementation with great expertise and experience, as well as the most comprehensive cloud palette in the new year.
Hardware, software, tests, interesting and colorful news from the world of IT by clicking here!