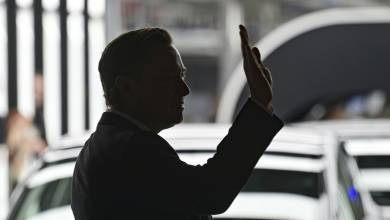 Elon Musk called it the third master plan in Tesla's history.
At a large investor presentation held the other day, Tesla outlined what kind of future it sees for the company. They didn't skimp on the numbers, the company wants to produce more than twice as many cars per year as Toyota did last year, which finished in the lead with 9.5 million units.
Tesla plans to sell 20 million electric vehicles and enough industrial and residential batteries to store one terawatt of energy per year, Tesla CEO Drew Baglino said in a presentation to investors. That's a dramatic increase from 2022, when Tesla sold just 1.3 million vehicles and installed 6.5 gigawatt hours of energy storage, less than 1 percent of its one terawatt goal. Baglino did not say when he intends to achieve these goals, writes a The Information.
Baglino, who shared the stage with CEO Elon Musk, was one of several Tesla executives who walked investors through Tesla's future during the three-hour presentation. By the way, Musk called this the third "master plan" in Tesla's history. This time, the company manager was less in the center than usual at company presentations, but he did talk about comprehensive issues affecting the planet, as well as Tesla's artificial intelligence-controlled robot, Optimus.
Among the executives who gave the presentation was Tom Zhu, head of global Giga factories and rumored second-in-command to Musk, who outlined Tesla's plans to expand the number of factories to help meet car sales targets. On Wednesday, Tesla reached a major milestone by building the 4 millionth Tesla, Zhu said.
Executives said Tesla's next factory will be smaller and more efficient than the Giga Texas plant in Austin, where the show was held, and promised a 50 percent reduction in the cost of the next-generation vehicle, though the company did not share details , how that vehicle will look. The company also presented potential products, including a home heat pump and a canteen next to its charging stations. In the short term, investors can look forward to Tesla's new lithium refinery, which produces raw materials for battery production. This plant will be operational at the end of 2023. Also, the long-awaited market introduction of the Tesla Cybertruck will be announced later this year.
Hardware, software, tests, interesting and colorful news from the world of IT by clicking here!