Many people have to help one to come up in the film industry. Otherwise, no matter how much talent you have, you will not be able to come up. Especially before the producers. Or, knowledgeable people should come forward to recommend producers. That's how you get opportunities.
Aspiring to become an actor, his father SA Chandrasekhar produced and directed films at his own expense and made him act in some films. However, none of the other producers came forward to make a film with Vijay. Because that was the time when actors including Rajini, Kamal, Vijayakanth, Prabhu, Karthik, Prashanth were at their peak. Vijay's father SAC visited the offices of many producers asking for an opportunity to 'make a film with my son'.
Let's go back a bit at this point. Producer Kalaignanam was the first to make a film with Rajini, who was introduced by Balachander and was playing small roles, as the hero. He is also a storyteller. He participated in many film story discussions. Many of his stories have been released as movies.
Here we are going to tell what he said about helping Vijay. Vijay's father SAC came to me and said, 'Somehow I want to make my son Vijay a big actor. He asked that you should help him. I also talked to a lot of producers.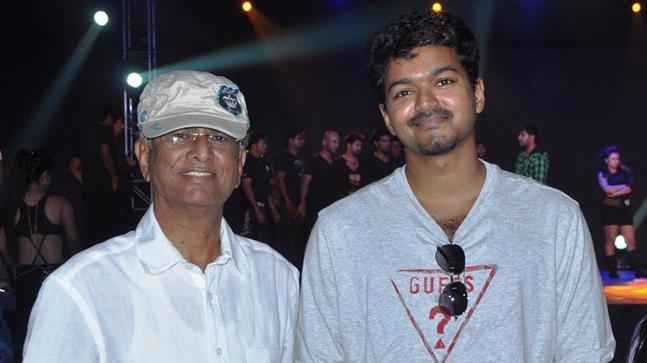 Also, I met some directors and helped myself by giving some stories. Vijay has grown up in a period of time. At that time I was suffering without even a house to live in. I went to SAC and heard that VIY is renting out a lot of houses. He replied 'No sir. I can't ask this from Vijay.. Vijay won't give it.
My mind was very troubled.. I could not sleep that night thinking that Vijay and his father had forgotten the help we had done. Well, I made up my mind that that's what they have in mind. I was the first to cast Rajini as a hero. He could not be seen after that. Rajini also became a superstar and went to a big place.
When Rajini came to know that I was living in a rented house without my own house, he announced at a film festival, 'I will buy a new house for the artist who made me a hero'. Buy and sell the house as said 'This is your house. He said that you should stay in this house for the rest of your life. Rajini has a big heart. Kalaignanam had said that this is not for religious people.
While discussions are going on about Vijay being a superstar, he shared this news on social media and said, 'Let Vijay be a superstar who doesn't even give a house to someone who helped him. But some Rajini fans are posting that Rajini, who bought his own house for the one who gave him the chance to be a hero, is just a good man and let him go.
Also Read: No matter what happens, there is no fear inside!.. That word said by Ajith…