You can travel 100 kilometers with the small car for around HUF 700.
YOYO, the Italian-backed, purely electric small city car, offers an environmentally friendly alternative to urban transport.
The distribution of the YOYO, a purely electric small car partially made with 3D printing, has begun in Hungary. The two-seater vehicle sold by the Italian XEV Cars, only 2.5 meters long and with a turning radius of less than 4 meters, offers a dynamic and environmentally friendly alternative for urban traffic.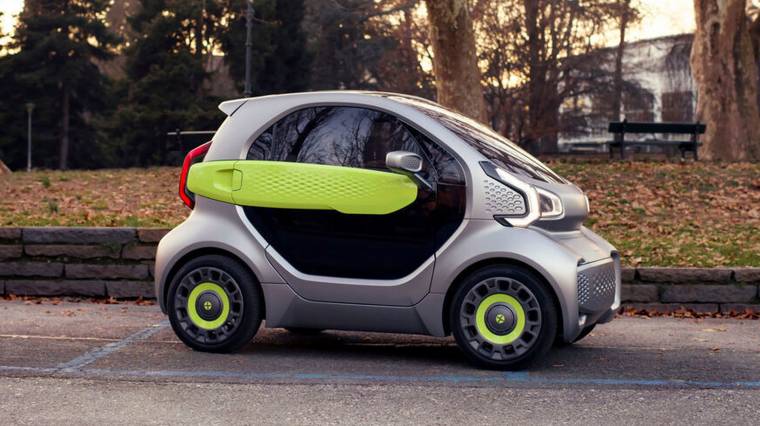 YOYO's domestic distributor, Royal-Kert, expects a turnover of a few hundred units per year in the first two years of its launch, but in the second half of the decade, these small cars, which are typically used as a second or third vehicle, may find owners in the order of thousands.
In recent years, the number of environmentally friendly vehicles with green license plates – cars, commercial vehicles, buses, motorcycles – has gradually increased. There were 27,000 of them at the end of 2020, and more than 63,000 at the end of last year. In other words, there was almost a two-and-a-half-fold increase in the period in question, and further expansion is expected in the electric vehicle market in the future
– said Tibor Kishalmi, managing director of Royal-Kert Kft.
At the same time, according to the Hungarian representative, one of the barriers to growth is that electric cars are expensive compared to purchasing power, which is why in the next period two-seater small cars, which are available at a low price compared to the price of most electric cars, may play the main role.
All of this can be achieved despite the fact that this year, too, it is not possible to request state support for the purchase of electric cars. If it does happen, we hope this will also apply to YOYO category vehicles, as this small car truly represents the future of urban electric mobility
– added the company manager.
Another barrier to growth is the so-called "range dilemma." However, this is not a problem when driving in the city, since according to statistics, small cars cover an average of 20-22 km per day. By the way, a previous research pointed out that it is still the first generation range of electric cars also suitable for everyday use.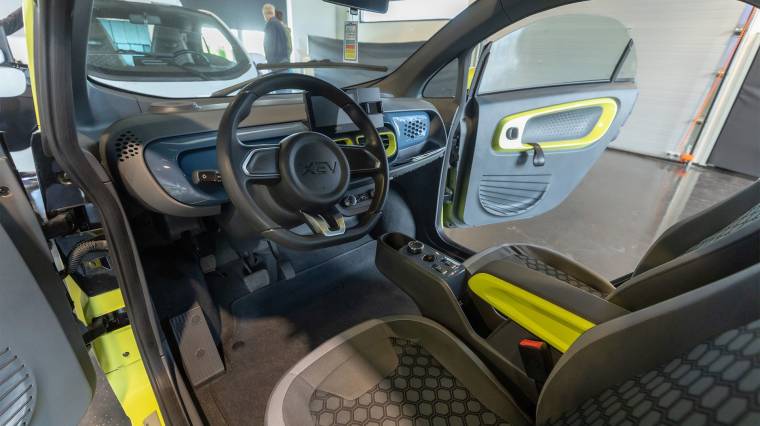 "With YOYO, we wanted to create a new mobility segment," said Giorgio Astesano, YOYO product manager. When XEV Cars was founded in 2017, they wanted to design a car that would make urban mobility enjoyable for everyone, not only in terms of driving, but also in terms of maintenance costs.
The first YOYO went on sale in Turin in 2021, and in Italy it has already appeared in the offer of social car sharing. What's more, already in Italy, Spain and France battery exchange stations were also established, where the three 25-kilogram battery packs can be replaced in minutes.
The car, which can be maintained with minimal costs, has a 10.3 kWh battery. With home or street charging, the average charging time is 3.5 hours, but the technology allows for a 5-minute battery change, which is currently an advantage enjoyed by car sharers. Its maximum power is 11 kilowatts, and its top speed is 80 km/h, which enables regular driving on any public road in the country. Charging the vehicle at home costs approximately HUF 700 per 100 kilometers (not including the subsidized electricity tariff, which is much more favorable than this).
In accordance with today's requirements, the YOYO has LED lighting, air conditioning, electric heating, a panoramic roof, electric window and mirror adjustment and can be opened without a key. Its luggage compartment is belyingly large at 180 litres, so there is plenty of room for larger packages as well. Its unique appearance and attractive color variations are thanks to the work of award-winning Italian designers.
YOYO can be a good solution for environmentally friendly urban transport for both individuals and companies. It is easy to maneuver and fits in a small space. You can drive with a B1 license from the age of 16, and we hope that driving schools will soon see the business opportunities inherent in B1 education. Depending on the category of the vehicle, it can be purchased for companies with a VAT refund. It can be used perfectly for urban transport, making it a good alternative even for couriers. The diversity of YOYO is shown by the fact that in Italy it has already been included in the range of community car sharing companies
– added Tibor Kishalmi.
YOYO is currently available in 11 salons and commercial units across the country, and service is also available at the same points, as is the supply of spare parts.
We still have a lot to tell you, you can find everything interesting here!