Android was the main protagonist of the Google event during CES 2023 in Las Vegas.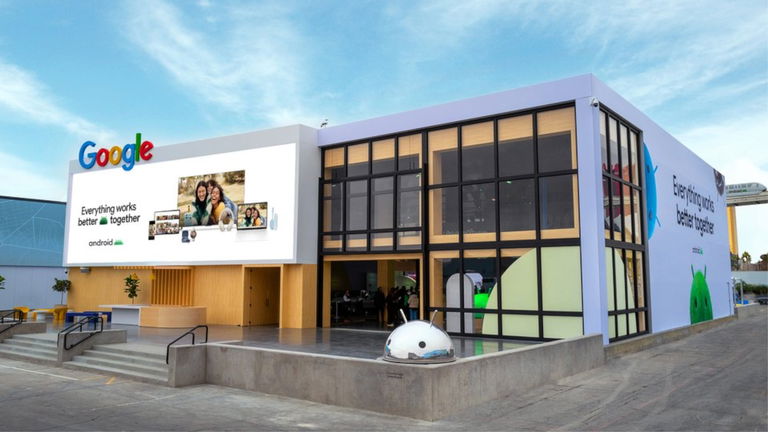 Like every year, Google did not miss its appointment in Las Vegas with the CES 2023and took the opportunity to show some of the news and changes that will come to Android Coming soon. The company showed changes that are going to reach different services and applications of the Android platform, including Android AutoGoogle Play, Waze and more.
some of the changes are already available for users, although others will take some time to arrive. let's review everything google announced during the last CES in Las Vegas.
The new Android Auto, now available to everyone
The wait has been long, but finally, Google has made official the deployment of the new version of Android Auto, with a completely revamped interface known as "Coolwalk".
This interface introduces a design more in line with Android 12 and 13, and adds important new features such as multi window modesupport for fullscreen in some applications and a quick access bar to the most used applications.
In addition to that, the new version of Android Auto has an interface that better adapts to different types of vehicle displays, regardless of its size or format.
Although the new design is not the only relevant thing that comes with this version of Android Auto. Now, Google Assistant will show smart suggestions reminding about missed calls, the time left to reach a destination or quick access to music and podcasts. Likewise, those who have a device Pixel or Samsung recently, they will also be able to whatsapp calls via Android Auto.
More Android news in vehicles
Google has taken the opportunity to show other news of its services focused on vehicles. For example, Waze will soon be available in more cars based on the Android Automotive platform, and the new google high definition map It will come to models like the Volvo EX90 and Polestar 3 soon.
Support has also been announced for services such as Tubi and MGM+ to be able to enjoy series and films on the vehicle screen while charging, as well as Youtube to watch videos from our favorite creators.
Finally, Google announces an agreement with a greater number of vehicle manufacturers to bring Android Automotive to more cars from companies such as Honda or Ford.
Car keys, soon on your Samsung or Xiaomi mobile
Although today it is already possible have the digital keys of some vehicle models of brands such as BMW on mobile, the function of share this type of keys with other people is a unique feature of Pixel devices.
However, this is about to change, as the Key sharing is coming to Samsung phonesand at the end of the year, the same will happen with the devices of Xiaomi.
Support for Spotify Connect on Android
Android 13 introduced a Media player renewed on the lock screen and system notifications panel, which in addition to a nice design, includes the option to choose quickly on which device you want to play the audio (headphones, a Bluetooth speaker or the mobile itself, as well as devices with support for Chromecast).
In addition, the option of play the content on Spotify Connect devices.