Believe it or not, the Apple TV is as old as the iPhone. Despite that, its growth and popularity have been much more limited, and it feels like Apple has been hiding newer iterations. Did you know the latest Apple TV model was silently launched through a press release in late 2022? Similarly, tvOS 16 wasn't mentioned at all during WWDC22, when Apple revealed iOS 16 and macOS Ventura. It appears that the great iPhone manufacturer just isn't invested in this product. Despite my love of Apple products, I wouldn't recommend the Apple TV to anyone, not even those who solely depend on the company's devices.
It doesn't even pack anything super unique. Right now, the latest Apple TV 4K starts at $130 in the U.S. In terms of user-facing features, it offers the popular TV streaming apps you'd expect to find on any smart TV, such as Disney+ and Netflix, in addition to some games (through Apple Arcade or otherwise) and HomeKit Hub functionality. However, while I get access to Arcade at no additional cost thanks to the Apple One bundle, I can't find a single game I would commit to or invest in.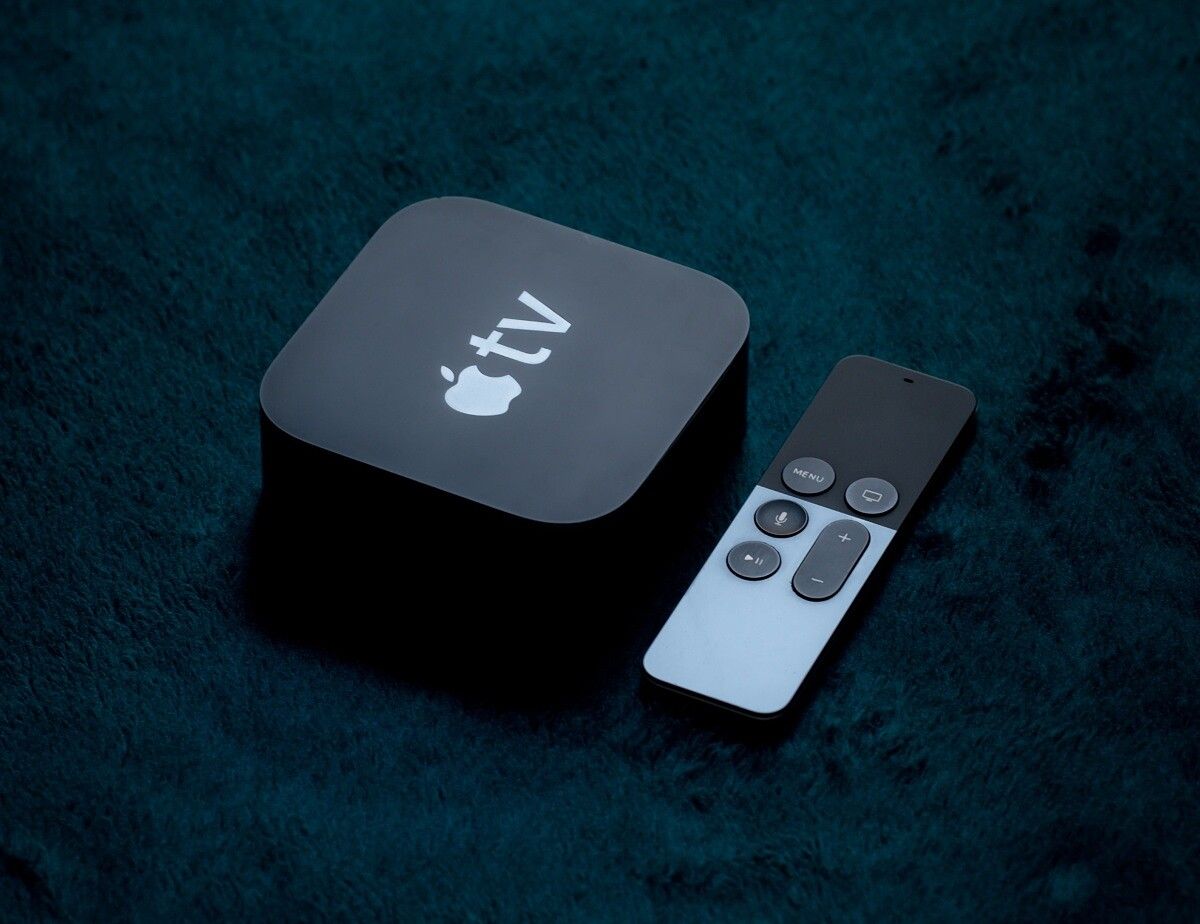 Unless you use the Apple TV as HomeKit Hub, you could easily replace this purchase with cheaper, more compact alternatives, like the Amazon Fire TV Stick 4K and Google Chromecast 4K. Each of these devices costs $50 and supports a ton of streaming services. They can even connect with your Apple devices since most iOS TV streaming apps support Chromecast casting, allowing you to mirror the content from your iPhone to the TV. Both devices even have companion apps on iOS, enabling you to control them from your iPhone. You won't exactly miss out on Apple ecosystem magic.
Apple TV is just becoming less and less relevant. It simply offers no extraordinary or compelling functionality that makes it compete seriously against its rivals. But there is one way Apple can fix that.
A gaming console Apple TV could be a game changer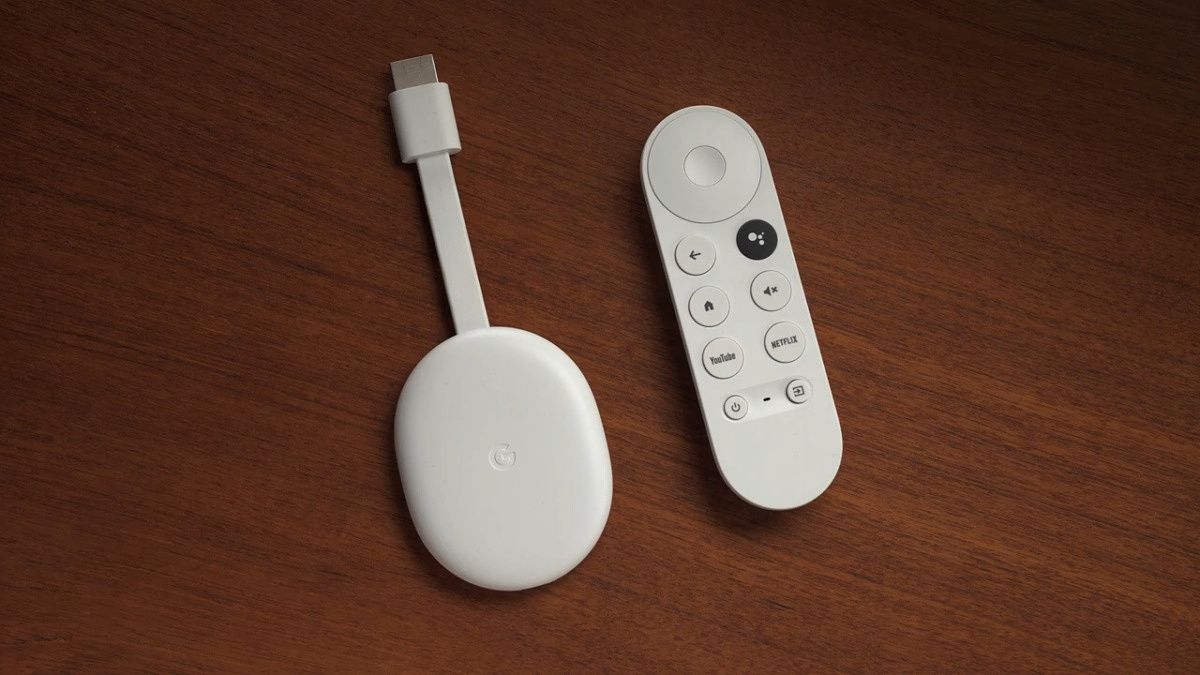 To make the Apple TV a more tempting option for customers, the company could head in two directions. It could either drop its size and price to help it become a valid Chromecast/Fire TV Stick competitor or overhaul its internals and rebrand it into a video game console.
I began to think about Apple's future in gaming because I was searching for a video game console last week. I don't consider myself a gamer at all, but I was missing the feeling of a game controller in my hands. Unfortunately, I've never been content with Apple's offerings in this department. Many iOS/iPadOS games are a joke, and my MacBook Air M2 isn't the most AAA game-friendly computer. I've played some solid Amanita Design releases through Apple Arcade in the past, but these aren't long-term games that you can play for months in a row. And while the service might have a few other hidden gems, titles get removed from time to time due to licensing reasons. Casual gamers typically settle for iOS/iPadOS releases, while hardcore gamers tend to invest in high-end gaming Windows PCs or consoles, so there's no reason to use the Apple TV for gaming right now. I got a Nintendo Switch OLED, proving that even the most loyal Apple customers aren't satisfied with the state of gaming on the company's products.
While I don't see Apple launching its own gaming console anytime soon, if ever, it could help the company push into the future. Smart TV sticks are slowly becoming less relevant as television manufacturers like LG and Samsung now include built-in smarts by default. Offering a console could help get fresh customers on board and potentially rival Sony's PlayStation and Microsoft's Xbox down the road. Alternatively, Apple could launch its own cloud gaming service by partnering with major game distribution platforms, such as Valve's Steam, to turn it into an Nvidia Shield TV of sorts. This also feels unlikely, not to mention that the Nvidia Shield TV isn't exactly a success story either. The device barely gets any attention or updates, and it's for a very niche audience.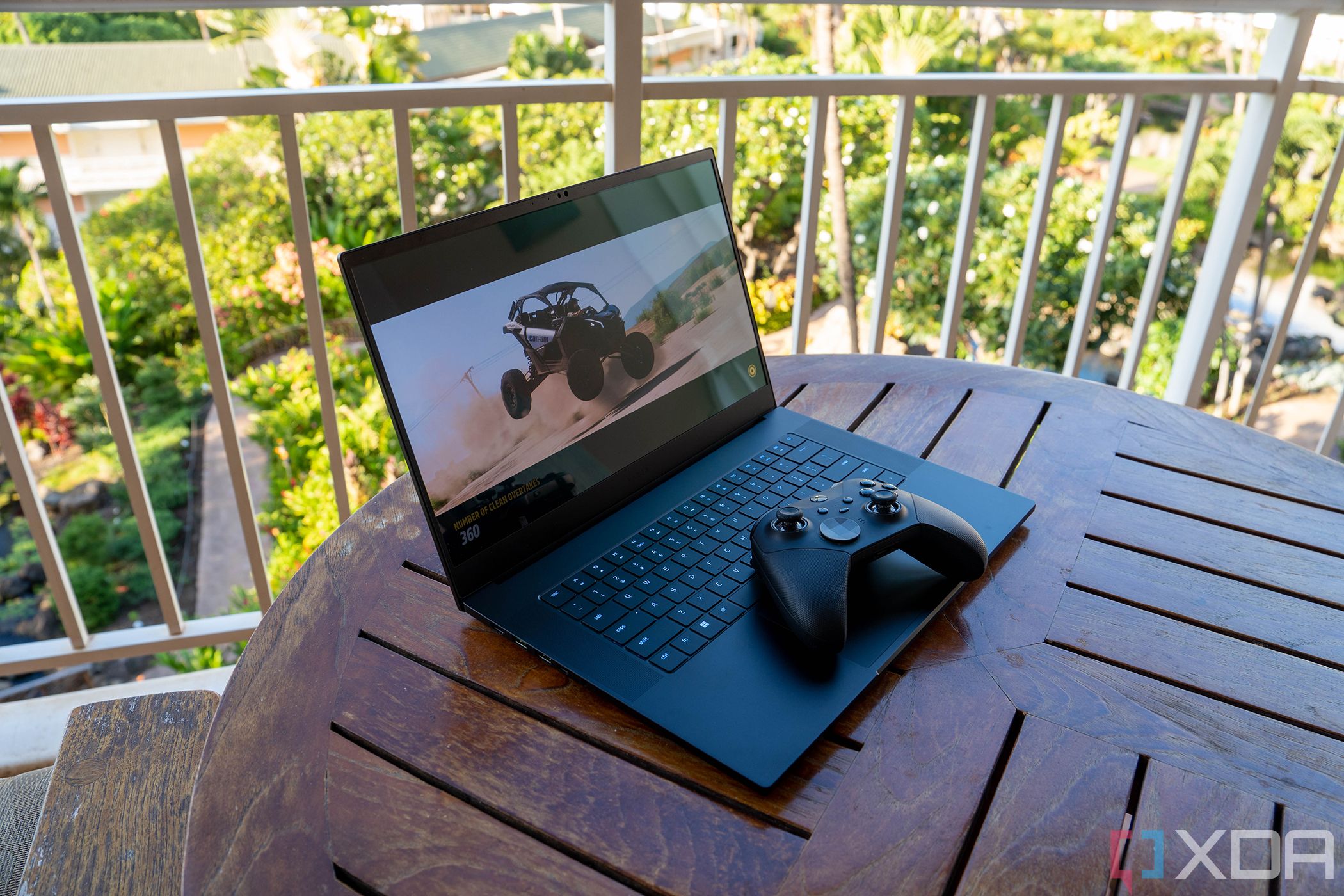 However, if the company did want to turn the Apple TV into a gaming console, it would first need to refresh its internals. Right now, the latest tvOS device packs the A15 Bionic, 2021's highest-end Apple mobile chip. To run visually intense AAA titles, Apple would have to reintroduce the cooling fan and depend on more reliable chips. The M1 and M2 Mac chip families are powerful and efficient, but they're not the best at handling demanding games. So Apple might need to depend on other manufacturers' products, such as AMD or Nvidia, to develop a successful console. With the M2 chip, Apple bumped the GPU compared to the base M1. However, when comparing benchmark scores, the M2 still struggles in the graphics department when competing against dedicated cards from rivals. After all, Apple Silicon favors power efficiency over GPU performance.
I recognize that turning the Apple TV into a serious gaming device is a far-fetched idea, but this would only save this product down the road.
The Apple console could also run a tweaked version of macOS. This way, the existing library of Mac games would be compatible, and game producers would develop a single version for Apple's platforms when working on future releases. Of course, it would retain support for TV streaming apps, just like other consoles, such as the PS5 and Xbox Series X|S. So think of it as a Mac Mini with a custom OS skin similar to the existing UI of tvOS, in addition to overhauled internals that prioritize GPU performance over power efficiency through third-party chips.
Turning Apple TV into a console feels like a no-brainer
I recognize that turning the Apple TV into a serious gaming device is a far-fetched idea, but this would only save this product down the road. Of course, the process wouldn't be simple since Apple might need to acquire some game studios to work on its own exclusives while also partnering with other hardware producers for the necessary chips. As I mentioned above, it could also settle for the watered-down version by launching its own cloud gaming service to give the TV box a new purpose. This way, the Apple TV hardware wouldn't need an overhaul, and its size, price, and familiarity wouldn't get wrecked overnight.
The Apple TV already offers proper support for PlayStation and Xbox controllers. Had it been able to run a wide variety of intensive games, I would've used it for gaming instead of a Switch. But alas, for the time being, it seems that Apple's vision is limited to Arcade and not much else. Ultimately, I think we can all agree that Apple products simply aren't gamer-friendly devices and that, for now, you'll have to look elsewhere.