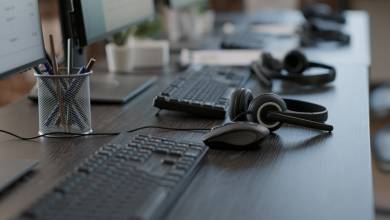 The development of Binax is also noteworthy because, in addition to industrial investments that provide jobs mainly for men, the company group employs a significant number of women in Zalaegerszeg.
In addition to the 150 employees so far, the Zalaegerszeg-based Binax company group, which operates call centers, will hire another 150 this year and 120 next year, the owner of the company group announced at a press conference on Thursday.
There, Tibor said: the company group, which started in Zalaegerszeg in 1998 and currently provides telephone customer service for its partners in Nagykanizsa, consists of six companies. In the two cities in Zala, they deal with customer service activities, market and public opinion research, and support for sales campaigns.
An excellent IT and energy background is essential for their activities, so that they can serve their customers with 99.99 percent security during working hours. As an example, he mentioned that the number of cyber attacks has quadrupled since the war in Ukraine, but even in the event of a possible infrastructural problem, they are able to operate their entire system for up to ten days with their own energy resources.
The owner of the company group, which was awarded the Zalaegerszeg Innovation Award in 2012, also reported that their partners had decreased due to the coronavirus epidemic, so the number of their employees was reduced to 150. The vast majority of them employ women, among whom there are many who care for their elderly parents with small children, who are single, so they also created an opportunity for them to work from home during the epidemic.
At the end of last year, significant IT and real estate development was launched, and the expansion of workplaces also began. Recently, 50 new employees started working, currently the selection of another half a hundred workers is underway, but at the end of the summer they plan to hire another 50 people, and next year they want to expand their workforce by another 120 workers – explained Tibor Ott.
The group of companies operating at a profit achieved a net sales revenue of around HUF 1.8 billion in 2021, and last year is expected to close with a revenue of between HUF 2.2-2.5 billion. By 2023, the corporate group is planning sales revenue of around HUF 3 billion, and is implementing its developments from its own resources.
Hardware, software, tests, interesting and colorful news from the world of IT by clicking here!