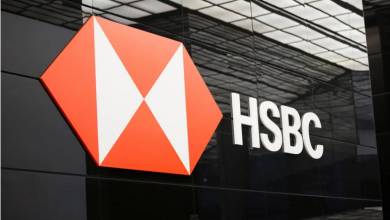 The global banking giant HSBC saved the British branch of the collapsed Silicon Valley Bank with another acquisition. On March 13, HSBC officially announced that its subsidiary, HSBC UK Bank, will buy the British subsidiary of Silicon Valley Bank for 1 British pound.
SVB UK had loans of around £5.5 billion and revenues of around £6.7 billion as of March 10, 2023, according to HSBC's statement. In the financial year ending 31 December 2022, SVB UK made a pre-tax profit of £88m. SVB UK's tangible equity is expected to be around £1.4 billion.
"The final calculation of the gain from the acquisition will be disclosed in due course," HSBC wrote, adding that the assets and liabilities of SVB UK's parent companies are not part of the transaction. The company added that the acquisition will be funded from existing sources and close immediately.
HSBC Group Chief Executive Noel Quinn said the acquisition makes "excellent strategic sense" for HSBC's UK business, strengthening its merchant banking franchise and enhancing its ability to serve innovative and fast-growing companies.
The news comes after US authorities ordered the shutdown of SVB on March 10, sparking panic in crypto markets as some major crypto companies such as Circle and Coinbase had significant exposure to the bank.
Circle, the issuer of USD Coin – the second largest stablecoin by market value – cannot withdraw $3.3 billion from its $40 billion reserve due to the collapse of SVB. Coinbase had about $240 million in corporate funds with Signature, but expects to get the full amount back. Paxos, the issuer of stablecoins such as the Pax Dollar (USDP) and the troubled Binance USD tablecoin, also had $250 million in Signature, but said its private insurance would cover the amount, reported the Cointelegraph.
Hardware, software, tests, interesting and colorful news from the world of IT by clicking here!