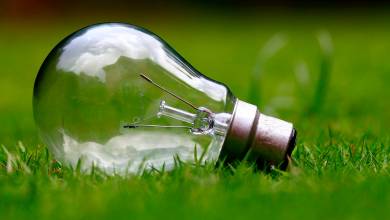 Humanity's future prosperity and survival depends on the sustainable use of Earth's resources.
The co-founder of EIT InnoEnergy, Elena Bou, received the Sustainability Award of the Nobel Sustainability Foundation (NST) and the Technical University of Munich (TUM) announced for the first time this year, the EIT InnoEnergy HUB announced.
According to the announcement, the recognition worth 1.3 million Swedish crowns is awarded to those persons and institutions who have made an outstanding contribution to the development and implementation of sustainable solutions for the benefit of humanity. The award will be presented on November 9 in Munich at the Bavarian Academy of Sciences, at the Nobel Sustainability Trust event.
Elena Bou co-founded EIT InnoEnergy in 2010 and is currently the innovation director of the organization. It assumes a significant role in the creation and support of start-up and growth companies in the energy sector, including their financing.
The other laureate is Professor Lord Nicholas Stern, an expert in the economics of climate change.
The statement quotes Peter Nobel, president of the NST, as saying that he believes that the future prosperity and survival of humanity depends on the sustainable use of the Earth's resources.
EIT InnoEnergy, established in 2010 with the support of the European Institute of Innovation and Technology (EIT), aims to promote the sustainability and competitiveness of the European energy sector with its investments by connecting innovation and education, they wrote.