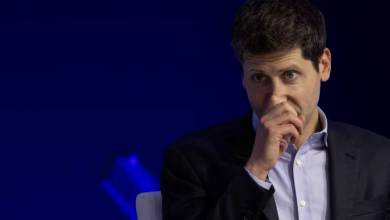 OpenAI employees demand the resignation of the board of directors and the reinstatement of Sam Altman in an open letter.
OpenAI, the company that develops ChatGPT and the DALL-E image generator, is having a busy weekend. We got the news on Saturday that CEO Sam Altman was fired and one of the co-founders, Greg Brockman, was removed from the management, and this morning it was revealed that they had already found their new job: they received a tempting offer from Microsoft.
The matter is not over here yet, as a letter signed by 490 employees (about 70 percent of the total workforce) has been published today, in which they say they will all quit and go to Microsoft if the board of directors does not step down and reinstate the fired executives .
"The process by which Sam Altman and Greg Brockman were removed put our jobs at risk and undermined our mission and the company. […] The procedure made it clear that you are not competent enough to oversee OpenAI."
– says the letter.
Among the signatories is Ilya Sutskever, the company's chief scientist and member of the council, who previously wrote on X that he deeply regretted participating in the actions of the council, that he never intended to harm OpenAI, and that he would do his best to to unite the disintegrating company.
Meanwhile, OpenAI named chief technology officer Mira Murati as interim CEO, then quickly replaced her with former Twitch chief Emmett Shear.
It is not yet known if joining Microsoft is just a dream of the employees or if they were actually offered to go, but in Redmond they probably wouldn't mind the expansion.