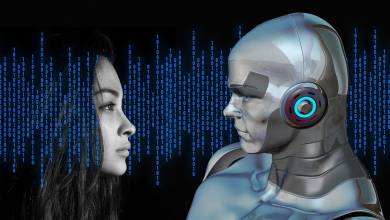 Since much of the development of artificial intelligence is driven by the private sector, relevant regulation is delayed.
Since artificial intelligence will soon affect almost all areas of life, the member states of the Council of Europe (CoE) must take concrete steps to ensure the protection of human rights during the planning, development and installation of the relevant systems, stated the Strasbourg-based, 46 member ET Human Rights Commissioner on Tuesday.
In her statement, Dunja Mijatovic emphasized: Member States must assess the human rights risks and effects of systems using artificial intelligence before using them. They should strengthen transparency guarantees and ensure independent oversight and access to effective remedies.
He said: there is no initiative by member states to use artificial intelligence to strengthen human rights. As much of the development of artificial intelligence is driven by the private sector, authorities have generally adopted a more reactive than proactive approach to the deployment of such systems. By delaying the relevant regulation, member states risk missing the opportunities offered by the capacities of artificial intelligence for the protection of human rights and the implementation and strengthening of the basic principles of democracy and the rule of law, he warned.
The human rights commissioner emphasized that national human rights structures play a key role in ensuring that member states protect human rights during the design and development of artificial intelligence systems.
Member States should strengthen oversight by independent institutions, promote transparency about artificial intelligence and public awareness of its impact on human rights, and explore the potential of artificial intelligence to enhance the protection of human rights, Dunja Mijatovic added.
Hardware, software, tests, interesting and colorful news from the world of IT by clicking here!