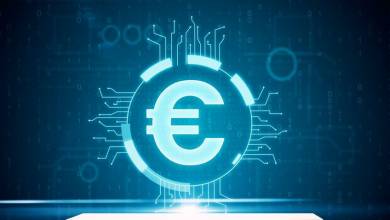 The ECB has shared some important details about the digital version of the eurozone's common currency.
He has been working on a digital version of the European Central Bank's own currency for some time, and is currently outlining the broader design. It hopes to allay concerns that the digital currency could disrupt the financial system and provide the central bank with too much data about citizens.
Digital currency, like cash, is a direct claim on the balance sheet of the central bank, so it is considered safer than a deposit held at a commercial bank.
"The digital euro would be a public good. That's why it would make sense for its basic services to be free, for example when we use the digital euro to pay another person, as is the case with cash"
– said Fabio Panetta, a member of the ECB's Board of Directors, before the Economic and Monetary Committee of the European Parliament.
Banks fear that digital currency would make their own services redundant, causing customers to abandon them and switch their cash to central bank money for the added security. But Panetta said the ECB would not offer accounts to citizens or allow people to make programmed, regular payments to cover transactions such as utility bills or rent, as it did not aim to compete with commercial banks.
"We believe that regulated intermediaries who are in direct contact with users are in the best position to define use cases for contingent payments and any other advanced payment service"
Panetta clarified the position of the ECB.
If issued, the ECB could develop its own standalone app for payments or allow commercial banks to integrate the digital euro into their own platforms. However, the proprietary app would only include basic payment functions and ensure it could be used anywhere in the eurozone, a currency bloc of around 350 million people in 20 countries.
According to Panetta, the ECB would not limit where, when and to whom people can pay with digital euros. In the hope of addressing the most important concerns about privacy and confidentiality, he said, the ECB's goal is to not have access to personal data. However, this can be problematic due to concerns about money laundering, terrorist financing and tax evasion, so lawmakers are looking for ways to monitor the use of digital money. For the time being, the ECB is only investigating the creation of the digital euro, the actual issuance is still years away, reported the Reuters.
Hardware, software, tests, interesting and colorful news from the world of IT by clicking here!