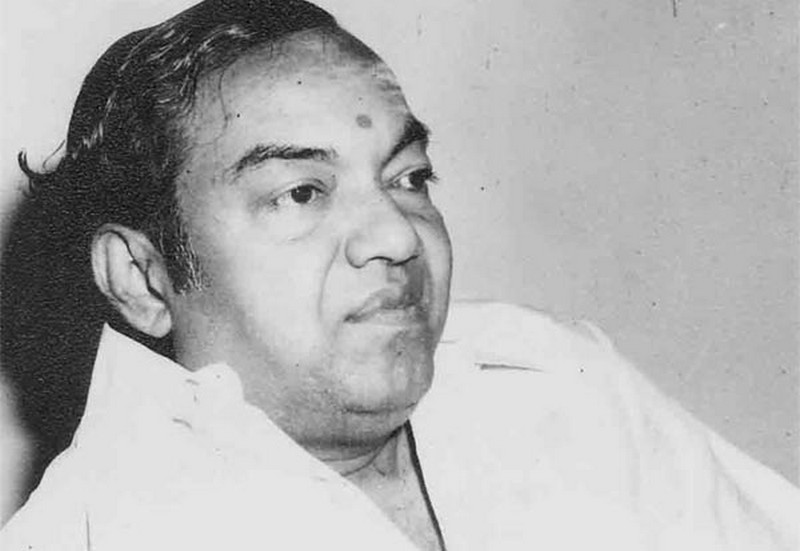 Kannadasan: Poet Kannadasan has many faces as an actor, producer, lyricist. While MGR grew up as an actor in cinema, Kannadasan grew up as a storyteller. He wrote many songs for MGR in his early films. Kannadasan has been very popular and influential among MGR fans.
Therefore, MGR always had love and respect for Kannadasan. Kannadasan has written songs not only for MGR but also for Sivaji Utpala and many other actors' films. Shivaji wrote many philosophical, tragic and romantic songs for Ganesan.
Also Read: Kannadasan, who wandered for 20 days for a song… Fierce PS Veerappa.. At the end, a twist..!
He emerged as an influential poet in the 50s and 60s. It must be said that no one has written tragedy and philosophy like Kannadasan. He has written many meaningful songs even for death. His songs like 'Chatti Chuttathada and Veedu Toki Neebu' are still being sung in homes where death has taken place.
Sometimes the director did not like some of the lyrics written by Kannadasan. But there have also been incidents where the same song was included in another film. D. R. Ramanna has directed many films in Tamil cinema like Kulopakavali, Kathavarayan, Pasam, Periya Idatu Bein, Rich Family, Amnpool Oruvan, Kuppattu Raja.
Also Read: The film started with desire! Anger at MGR!.. Look at Kannadasan's work…
The song written by Kannadasan for the film Manapanthal produced by him is 'Varayo Doshi Varayo.. Manapandal Kana Varayo'. Song. The song is written, the music is arranged and the recording is ready. But Ramanna did not like this song. So, at the last moment he said no to this song.
After that the song was featured in Shivaji-Savitri starrer Basamalar and became a super hit. The story of his song being written for one film and appearing in another film has happened many times.
Also Read: Kannadasan, who was shocked to see the lyrics!.. T. Rajendar then scolded him…