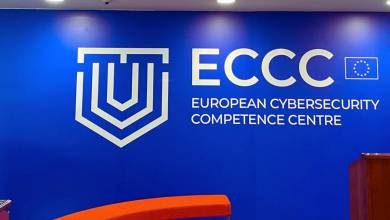 It is the first EU agency in the country.
It was inaugurated on Tuesday in the campus of the Technical University of Bucharest European Cyber ​​Security Competence Centreot (ECCC), which is intended to bring together investments in the field of cyber security-related research and technological and industrial development.
According to the report of the Agerpres news agency, Romanian Prime Minister Nicolae Ciuca emphasized that the inauguration of the ECCC, timed for Europe Day, signals that after 16 years of EU membership, the European Union is already present in Romania at the level of the institutional system, as this is the first EU agency in the in the country. According to Ciuca, the installation of the new agency in Bucharest proves that Romania, as a "mature" member state, contributes to the strengthening of the European construction system.
Sebastian Burduja, the minister responsible for research, innovation and digitalization, said at the opening ceremony: the center is not just a building on the university grounds, but should be at the center of the innovation ecosystem and should cooperate with academia, all public institutions dealing with cyber security and the start of the sector in Romania -up with your businesses.
The ECCC will support innovation and industrial policy in the field of cybersecurity, develop and coordinate EU projects, and work in cooperation with a network of national coordination centers designated by Member States.
Hardware, software, tests, interesting and colorful news from the world of IT by clicking here!