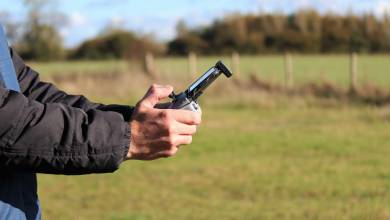 Measures were proposed to address the dangers posed by civilian drones.
The European Commission has presented a proposal to eliminate the dangers arising from the illegal and dangerous use of drones designed for civilian use, with the aim of ensuring that rapid technological development and the growing number of drones do not lead to an uncontrolled increase in the threat to civilian space, the EU Commission announced this week .
According to the Brussels announcement, the aim of the proposal is to ensure a harmonized policy framework and to develop a common position on applicable procedures in order to deal with constantly changing threats.
Drones have an impact on the future of the European economy and society, especially in the areas of transport, defence, trade and services. The legal use of drones plays an important role in the implementation of the green and digital double transition, they wrote.
They pointed out that although the EU has made it more difficult for certain drones to be used for malicious purposes, their rapidly developing capabilities pose an increasing security risk in terms of counter-terrorism as well. Drones are also used in smuggling and drug trafficking, but suspicious drones have also appeared around critical infrastructures, suggesting that such devices may be misused to gather information. Illegal use of drones may also affect the safety and right to privacy of some individuals, especially if the devices are operated in residential areas, they warned.
The proposal outlines guidelines, training programs, funding and measures to support operational procedures, as well as defines activities for the effective implementation of EU drone policy. It would encourage the sharing of best practices and information, harmonize the potential of Member States' legislation and procedures, and support Member States in choosing from a wide range of available cyber security and non-cyber security counter-drone business technologies. The EU commission would provide operational support to member states to extend existing anti-drone training to, among others, the private security industry and law enforcement authorities.
The activities outlined in the proposal are for the period up to 2030. The EU committee will carry out a mid-term situation analysis until 2027, and a full review of the EU anti-drone program will be carried out by 2030 at the latest, they added.