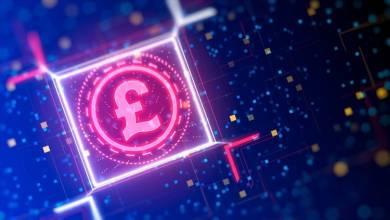 Meanwhile, Iran and Russia are exploring the creation of a new gold-backed stablecoin.
Andrew Bailey, Governor of the Bank of England (BoE). expressed skepticism about the need for a digital pound shortly after eurozone finance ministers endorsed further work on the digital euro.
The governor of the BoE recently questioned the need for a wholesale central bank digital currency (CBDC), citing the existence of a "wholesale central bank cash settlement system that has been significantly enhanced". Bailey also stated that there are no plans to eliminate cash for retail use. According to the BoE governor, there is no need to change personal wages at the moment.
"We need to be very clear about what problem we're trying to solve here before we get carried away by technology and ideation," he said.
Bailey's comments follow new CBDC developments in the eurozone and recent comments from a former BoE adviser about the costs and risks of creating a CBDC.
On January 16, the finance ministers of the euro area countries published a statement in which they supported the continuation of work on a potential digital euro, which is being investigated by the European Central Bank. The Eurogroup acknowledged that the introduction of CBDC requires further discussions at the political level. In addition, the group highlighted issues it observed, including environmental impacts, privacy, financial stability and other issues.
On the same day, former BoE adviser Tony Yates argued in an opinion piece in the Financial Times that the costs and risks involved in developing CBDCs are not worth it. In addition, Yates questioned the motivations behind the creation of CBDCs, calling them "suspicious".
Meanwhile, Iran and Russia are exploring the creation of a new gold-backed stablecoin. According to a report by Russian news agency Vedomosti, Iran is working with Russia to create a so-called "Persian Gulf token" that would enable cross-border transactions.
Hardware, software, tests, interesting and colorful news from the world of IT by clicking here!