Reshma Pasubuleti paired up with Suri in the role of Pushpa in the film Gollennu Vandatta Vellikkaran. While many fans had their eyes on her in that film, Ammani continued to get similar roles in the cinema as well.
After that, when he did not get any big film opportunities, he turned away from the small screen. The character she played in Pakyalakshmi serial was very popular among the fans. Reshma Pasubuleti is acting in several serials including Seetharaman.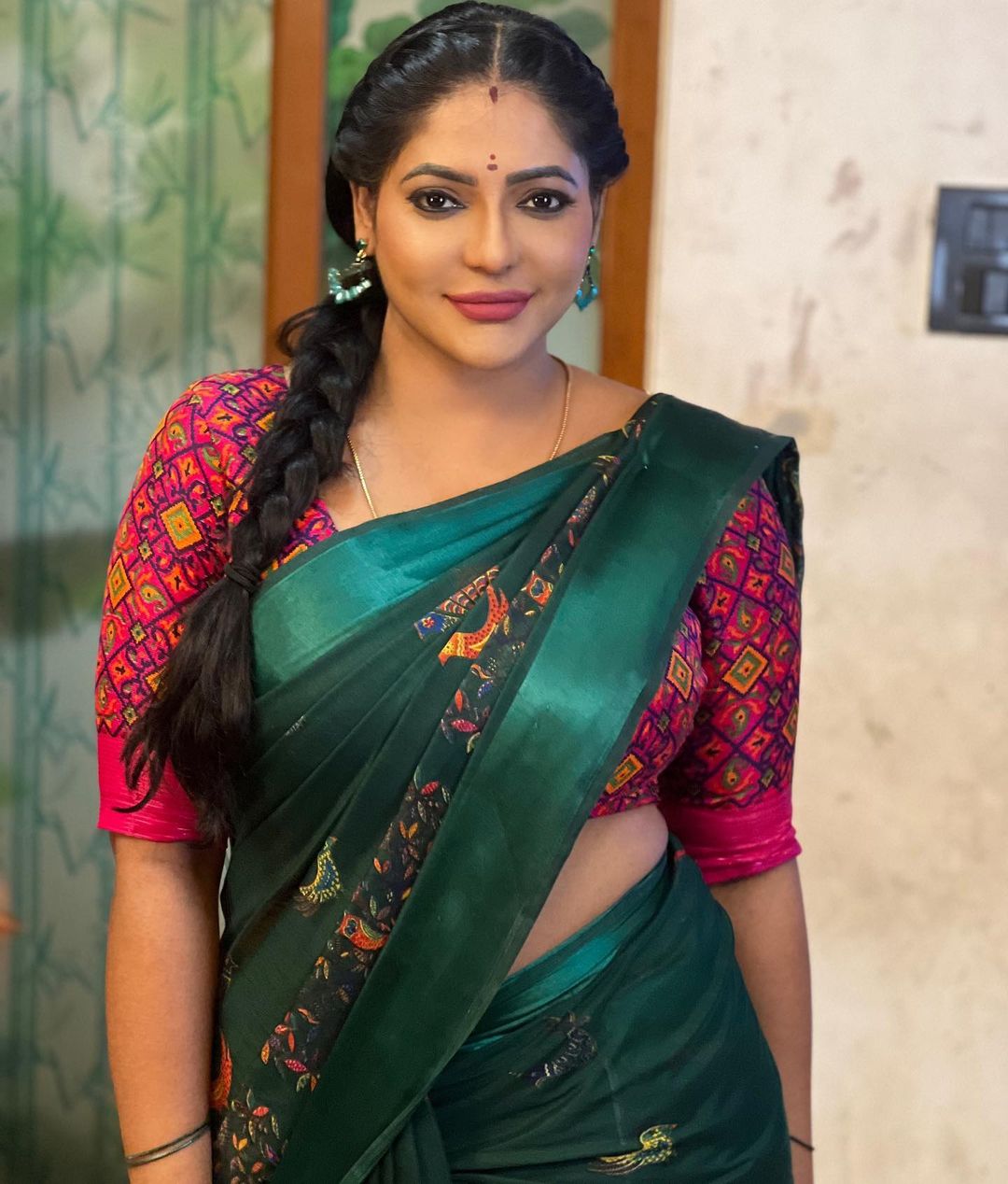 Also Read: Vijay's comment to Lokesh about Varisu actor.
Reshma Pasubuleti, who is a bold actress, scored well playing the role of Kichha's wife in the animal web series.
Reshma Pasubuleti has 14 lakh followers on Instagram. She is constantly posting sexy photos and looking hot wearing sarees and getting likes.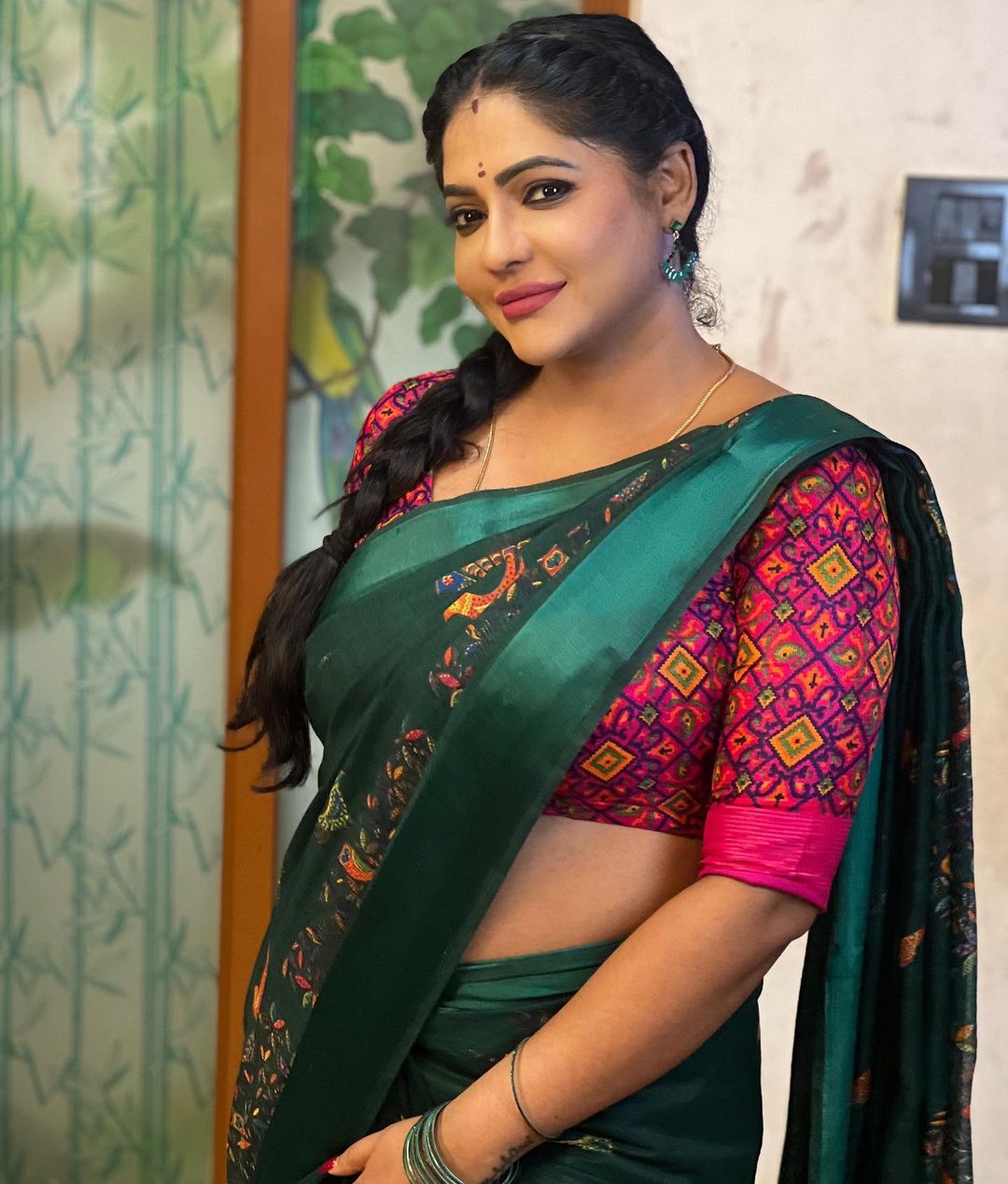 Also Read: An opening song for Rajini 42 years ago!
Actress Reshma Pasubuleti, who is separated from her husband, takes care of her son with her as her married life is not going well.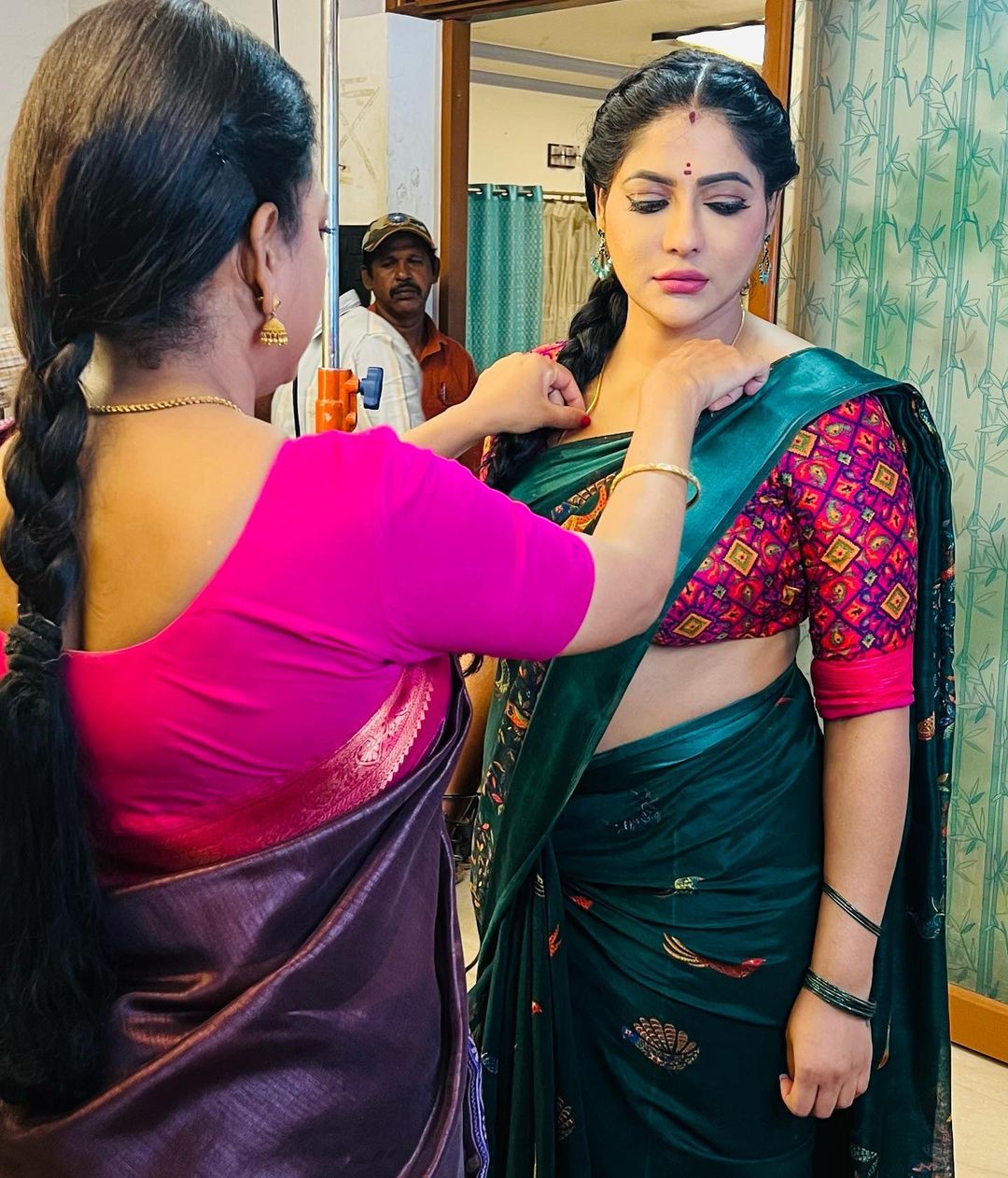 In this case, the latest photos published by him on his Instagram page have caught the attention of fans. She shared the photos taken at the shooting spot wearing a green saree. He also captioned it as being happy is a personal matter.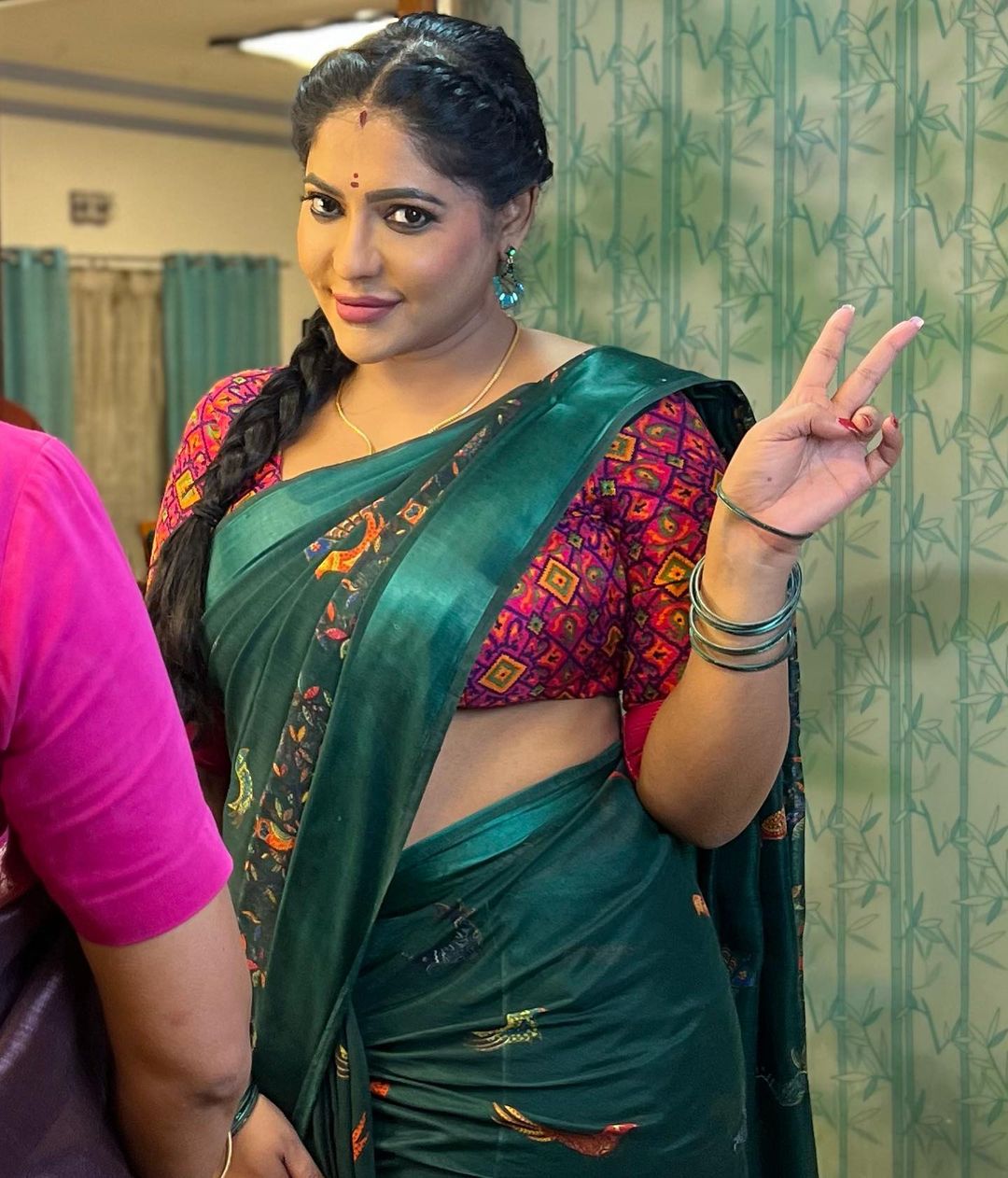 Fans are commenting that the posts of you wearing a saree in a serial shooting are better than modern clothes.