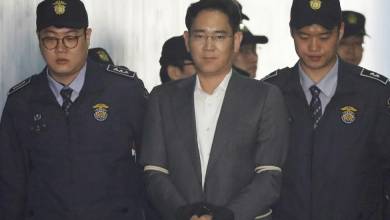 After the previous bribery, this time Lee Jae Jong may be behind bars for financial fraud.
The career of Lee Jae-jong, who holds the post of executive chairman of Samsung Electronics, was not without scandals, as he has had several problems with the law in recent years. He was first accused in 2017 of taking bribes in connection with obtaining the company's management position, for which he ended up in prison for 18 months, and then in 2021 he had to pay a fine of $60,000 for the illegal use of the drug propofol.
In parallel with all this, another court proceeding against the 55-year-old president is underway, which may bring him the most severe sentence so far.
Lee Jae-jong, who began his Samsung career in 1991 as the grandson of founder Lee Byung-chul, and other high-ranking executives of the company were accused three years ago of violating the capital market law to enable the 2015 merger of Samsung and its subsidiaries worth $8 billion. , which ultimately gave Li more influence within the conglomerate as part of a power play.
Although a verdict in the case is only expected months later, the prosecutor's office recently asked for a 5-year prison sentence for the president, for accounting fraud and stock price manipulation. Of course, it is in the cards that Lee Jeong will eventually receive a much lighter sentence, but it is also possible that he will have to go behind bars again.
In 2017, he was sentenced to 2 years and 6 months in prison in connection with the bribery case, which he was finally able to terminate with a presidential pardon. In addition to the pardon, not only South Korean business groups, but also American companies and politicians actively lobbied, saying that the businessman could alleviate the chip shortage that is also hitting the US hard. In the end, Lee Jae-jong was officially released on the grounds that the decision served the interests of the nation.